Terry Baucher warns returning Kiwis to be careful of how you declared your tax residency status while you were away. The IRD may target you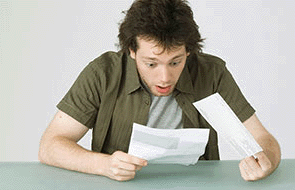 By Terry Baucher*

"Welcome to the Hotel California
Such a lovely place (Such a lovely place)
Such a lovely face
Plenty of room at the Hotel California
Any time of year (Any time of year)
You can find it here"
Since the start of the year we've been hearing lot about whether or not New Zealand is a "Rock Star economy".
I'm not so sure about that but I do see echoes of one of The Eagles most iconic hits: Hotel California.
Music metaphors aside, our improving economy has resulted in a great turn-around in the migration flows between New Zealand and Australia.
According to Statistics New Zealand net migration to New Zealand has been "positive and mostly increasing since September 2012…mainly due to fewer departures of New Zealand citizens to Australia". 
The net loss of 12,900 people to Australia in the March 2014 year was well down from the loss of 35,500 in the March 2013 year.  In the year to March 2014 34,000 Kiwis left for Australia (down from 51,300 in the March 2013 year), but 21,100 returned (up from 15,800 in the prior year).
Now as those migration trends reverse, some of those returning to New Zealand may find their tax residency status isn't quite as clear cut as they imagined.
Most people are aware that a person is deemed to be a tax resident of New Zealand if the person is physically present in New Zealand for than 183 days in any 12 month period.
However, this is the secondary test of tax residency.
The overriding test is whether a person has "a permanent place of abode in New Zealand."
The term "permanent place of abode" is not defined in the Income Tax Act but has been described as meaning a lasting or enduring place where a person usually lives.
It is this test which may present some issues for returning Kiwis as an ex-soldier recently discovered to his cost. 
The ex-soldier in question retired from the Army in 2003 and then left New Zealand, initially for Australia, but from 2004 in Iraq, as a security consultant with an American company.  The ex-soldier continued to work in Iraq with American security firms until April 2012.
The ex-soldier had separated from his wife in 1994 but the couple did not divorce until March 2009.  They had a good ongoing relationship and she acted as his de-facto financial advisor and business partner, owning a number of investment properties in partnership.  He returned to New Zealand every 5-6 months visiting his ex-wife and their four children, and other friends and family.  On average he spent 42 days each tax year in New Zealand during the 2004 to 2007 tax years under review. 
Just before Christmas last year, the Taxation Review Authority (TRA) ruled that the ex-soldier had a permanent place of abode in New Zealand for each of the tax years in question and was therefore a tax resident of New Zealand.  Sinclair DCJ ruled that the investment property the ex-soldier owned was an "available dwelling" even though he had never lived in it.
Viewed overall the TRA considered the ex-soldier "continued to have a strong and enduring relationship with New Zealand in the relevant tax years."
To add insult to injury the TRA also upheld the IRD's contention that the ex-soldier's view he was a non-resident was an unacceptable tax position and therefore shortfall penalties applied. 
The "availability" of a dwelling has always been critical in determining a person's permanent place of abode.  However, the TRA decision, together with Inland Revenue comments in a draft interpretation statement issued in December 2012, implied that properties rented out even to third parties would be considered "available".
Fortunately, when the IRD finalised their Interpretation Statement on Tax Residency, IS 14/01 in March 2014 it stepped back from its dramatic extension of the definition of available dwelling.
The Interpretation Statement now makes clear that the IRD would not ordinarily deem someone who owned holiday homes, or residential rental properties to have an available dwelling as part of determining a permanent place of abode.
However, the new interpretation statement does significantly increase the likelihood of people who leave for 3-5 years being deemed to continue to have a permanent place of abode in New Zealand.
As paragraph 249 of the Interpretation Statement notes "The New Zealand residence rules for individuals are intended to make it relatively easy to become resident here, and more difficult to lose residence.
Rather problematically, the Interpretation Statement gives no clear indication what length of absence the IRD would consider acceptable.
The risk therefore arises that the IRD may deem anyone going overseas for a 2-3 year contract to continue to be a New Zealand tax resident.
This could well apply to anyone returning to New Zealand after a period working in Australia.
In such an instance the person may want to argue that he or she is an Australian tax resident under the double tax agreement between Australia and New Zealand. But where no double tax agreement exists then, like the ex-soldier in the TRA decision, a hefty tax bill is likely.  
The TRA decision and the Interpretation Statement both confirm that anyone thinking of going overseas for a 2-3 year period needs to very carefully consider their New Zealand residency position.
Otherwise, like the ex-soldier in the TRA decision, you may find out the hard way that in tax terms New Zealand is now like the Hotel California –
"You can check-out any time you like, but you can never leave".
---------------------------------------------------
*Terry Baucher is an Auckland-based tax specialist and head of Baucher Consulting. You can contact him here »