FMA says likely 'low level of recovery' from St Laurence directors doesn't justify the cost of taking legal action against them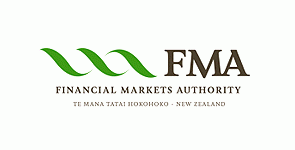 The Financial Markets Authority has decided not to take legal action against eight directors of failed finance company St Laurence, but has "warned" them in respect of potential breaches of the Securities Act.
The FMA has now closed its investigation into the in-liquidation company, which was tipped into receivership by its trustee Perpetual on April 29, 2010 owing 9,431 secured debenture holders NZ$212 million in principal and NZ$27.1 million in interest. Previously St Laurence had been in a moratorium arrangement. See other articles about the company here.
Distributions by the receiver to date have totalled just 16.7 cents in the dollar.
The FMA said based on the evidence it had seen, St Laurence's September 2007 prospectus failed to properly disclose information about loan quality and liquidity for the period March – June 2008.  It said the directors have been advised of these findings.
"FMA has reached the view that in distributing the prospectus with inadequate disclosure, there was likely to be a breach of the Securities Act 1978, for which the directors may be liable."
The directors who have now been warned are: Kevin Podmore, James Sherwin, Geoffrey McWilliam, Keith Sutton, Barry Graham, Aeneas Edward O'Sullivan, Andrew Walker, and Sandra Lee (alternate for Kevin Podmore and Aeneas Edward O'Sullivan).
"Taking into account FMA's enforcement policy and public interest considerations, it has determined that issuing a warning, rather than bringing court proceedings, is the appropriate and proportionate response in this case.
"FMA concluded that minimal additional benefit in terms of punishment, deterrence or redress for investors would have been achieved by taking any proceedings in Court."
The decision to issue a formal warning took into account a number of factors, including:
The short, four-month period in which FMA believes the disclosure breaches occurred, during which reinvestment in St Laurence was low
The absence of evidence of personal gain or dishonesty involved in the alleged misconduct
 
Defences that might have been argued by the directors in court.
The FMA said that during the short period in 2008 under consideration there were no new or rolled-over investments in St Laurence capital notes.  Investments in St Laurence secured debentures during this period totalled approximately $4.5 million. That indicates total aggregate losses to investors of $3.3 million, taking into account recoveries.
FMA's Head of Enforcement, Belinda Moffat said: "In balancing the cost of taking this case to court against the low level of recovery that might be achieved and also considering the possibility of successful defences being argued, FMA has elected to issue formal warnings to the directors.
"A further relevant factor in deciding to issue a warning rather than take the case to court was the absence of evidence of personal gain or dishonest conduct on the part of the directors."
Moffat said in FMA's view, the St Laurence prospectus, issued in September 2007, did not contain adequate information about the company's declining liquidity and loan quality, which FMA believed became material from March 2008.
FMA considered that the financial health of St Laurence disclosed to investors, from this period, did not reflect the true position of the company, and the directors should have recognised this and ensured the appropriate disclosures were made.
St Laurence withdrew the September 2007 prospectus on June 30, 2008.