Andrew Hooker questions whether sum-insured policies actually work, calls for better underwiting standards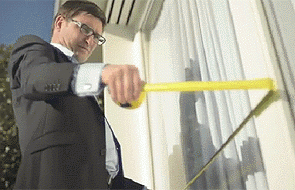 By Andrew Hooker*

There has been considerable publicity surrounding the decision by many New Zealand insurers to require customers to nominate a sum insured when insuring their houses.
Previously insurance cover was commonly based on full replacement of the house to an agreed square meterage rather than a fixed sum insured limit.
In previous articles the insurance industry was criticised for blaming the Christchurch earthquakes for the change of position.
Instead it has been suggested that the losses suffered by insurers may be more closely associated with sloppy underwriting practices than unexpected earthquake losses.
The fact that insurers such as FMG and MAS (notably both co-operative insurers owned by their members rather than profit driven corporates) have continued to offer 'no-sum-insured' cover may tend to support the "sloppy underwriting" thesis. If smaller, non-profit driven insurers have not lost their shirts when the large corporates have allegedly been forced out of the no-sum-insured market, it is clearly possible to write this type of cover without taking a financial hiding.
Tower Insurance recently announced that it was putting its big toe back in the no-sum-insured market by offering to give no-sum-insured cover for fires, but not other types of damage.
The initial reaction is of course to congratulate Tower for stepping up. As is always the case, insurance is cyclical and what starts out as a no go zone ("the industry just can't offer they type of cover") falls victim to healthy competition with insurers fighting for the marketing edge. 
However closer consideration raises some questions.
One important question is whether Tower's gesture is an admission that sum insured policies simply don't work.
If your sum insured is adequate (as I am sure most people and insurers hope it is) then why do you need no-sum-insured cover for fires?
The flip side is that you only need no-sum-insured for fires if your sum insured for other types of damage is inadequate.
In order for such an offer to provide real benefit would be if the insurer offering it was aware that the sum insured was inadequate. 
Granted, fire is probably one of the most common types of major loss. But what about flood, storm and the plethora of other catastrophes than can destroy your house?
What sort of comfort is there in knowing you are all good for a fire but maybe not for other events.
And if you have gone to the trouble of making sure your sum insured is adequate, why would you need no-sum-insured for fires?
Taking such a cover may be like admitting that you have inadequate cover for floods, storms and the like.
This brings the whole debate in a full circle.
If insurers underwrote policies more carefully, as indeed companies like MAS do (with detailed questionnaires) then perhaps we would not be in this position.
Many years ago, when no-sum-insured cover was first launched, the insurers only offered this cover to people whose houses were carefully assessed and often inspected. Yes, the insurance companies paid for people called "inspectors" to visit people and check on what they have insured with a lesser cover offered for unsuitable risks.
All this has been lost, as corporate insurers reduce staff numbers and save costs in a push for profit (or perhaps $11 mln pay packages for their CEOs).
Insurance should not be about share prices, or bonus and pay packages for executives.
It is a necessary commodity, not a luxury and it is worth asking again, whether it is time for a not-for-profit major insurance corporation to focus on quality of offering, not profit.
Or maybe the Government needs to look more closely at this sector and start to regulate more closely the provision of this essential commodity.
-------------------------------------------------------------
*Andrew Hooker practices as a specialist insurance lawyer in Albany on Auckland's North Shore. He is also director of Claims Information Specialists Ltd, an insurance information website.