FMA concerned New Zealanders are relying on gut-instinct when planning for retirement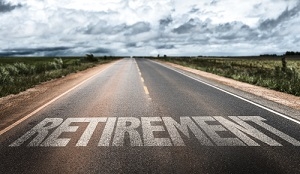 A new government-funded study paints a grim picture of how well equipped our ageing population is for retirement.
A survey released by the Commission of Financial Capability (CFFC) and Financial Markets Authority (FMA) shows only 10% of people over the age of 50 are certain they have enough money saved or invested to enjoy the lifestyle they want when they stop working.
Of those already retired, a quarter say they don't have the money to do the things they want in their retirement.
The findings come from a survey Colmar Brunton did of 1,052 people over the age of 50 between April 10 and 22. Respondents were weighted for age, gender and income to represent New Zealand's demographic spread.
The study also found almost half of people over 50 are yet to figure out how they'll reach their retirement goals, while 40% of those who've already retired say they did so without a financial plan for their retirement.
Among those approaching retirement, 54% say they have some form of financial plan. However the degree of planning is varied, with only about a quarter having planned thoroughly.
Forty-two percent of non-retirees have calculated the regular expenses they would need to cover, and 34% have worked out how much they would need on top of NZ Superannuation to give them the lifestyle they want.
CFFC general manager of investor capability, David Boyle, says it's encouraging to see some of those approaching retirement doing some planning, but many are leaving their plans to the last minute.
"There is also a big gap between the reality of lifestyle in retirement and the expectations of the over 50s age group in reaching their goals", he says.
"At 50-years-old, when you have potentially 15 years to go before you stop working, there's still time to make a big difference to your lifestyle choices in retirement."
The experience of those who have already retired shows that while 28% have enough money to do all the things they want, 25% are just getting by and managing the basics.
The survey found retirees who have some form of plan for their retirement are far more likely to enjoy the kind of lifestyle they want.
When it comes to investment risk the overwhelming majority, 83%, say higher risk investments are to be avoided, while 71% say that people should generally choose more conservative investments.
However only 24% of those surveyed have ever used a risk profile tool to help them think about what level of risk is appropriate for them.
FMA director of primary markets and investor resources, Simone Robbers, says these answers indicate a gut-instinct approach to retirement planning rather than well-informed decisions.
"We can see that if people take time to make a plan, they are generally more likely to choose a more diversified range of investments.
"It's essential for people to find out what kind of investor they are and to diversify their investment choices appropriately. That'll help their investments grow, spread risk and leave them well placed for a better retirement."
Robbers and Boyle agree that with so many people now accumulating wealth in KiwiSaver – and other investments – towards their retirement, it's critical they get hold of the information and tools needed to help them make smarter investment choices. They say www.sorted.org.nz is a great place to start.