Uber ups competition with taxi industry through promo with ASB that sees it offer fares up to 50% cheaper than those offered by traditional taxis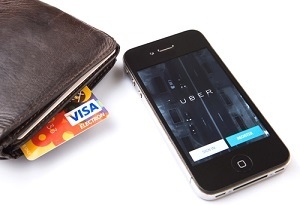 Uber is continuing to ruffle taxi drivers' feathers, launching a new deal that'll see personal ASB Visa credit card holders get a 15% discount off every Uber ride they take from February 1 until July 31.
It's also giving personal ASB Visa credit card holders who sign up to Uber, a discount of $15 off their first three rides. 
Having launched in New Zealand in May 2014, Uber has been touted as an industry 'disrupter', using technology to change the way people use personal transport services.
While it already claims to charge up to 40% less than regular taxis, its partnership with ASB could see its fares cost around half of that of a regular taxi. This is of course only if demand for Uber isn't high, during which time Uber inflates its rates. 
ASB head of cards Glen Martin says, "The Uber brand is about making life easier for customers, and we see a synergy with ASB through our similar approaches to technology and innovation, and seamless payment services.
"Uber has revolutionised the way we use personal drivers through its tap-to-ride booking system, and ASB is pleased to offer a financial benefit to our Uber-riding customers for the next six months."
Yet the regulatory freedom Uber has been enjoying as its operated in Auckland and Wellington could come to an end soon. 
As discussed in this story, the Ministry of Transport's proposing to create a single class of small passenger services, under which all operators have to abide to the same rules. 
The public have until February 12 to make submissions on its consultation paper, 'Future of small passenger services', which says a single-class of services would, "promote competition between service providers because rules (and associated costs to comply with them) would apply consistently across all passenger services. This would provide strong incentives for improving customer services, compared to the status quo."
The New Zealand Taxi Federation welcomes the Government's move to level the playing field in the industry. 
Its chief executive Roger Heale, says, "Clearly, based on our record passenger numbers this year, our value-added proposition is being widely embraced by consumers and we'll continue to evolve our business model to meet the adapting needs of all New Zealanders."