Winston Peters argues Retirement Commissioner is 'demonstrably wrong' for saying we can't afford to keep paying for Super in its current form as our population ages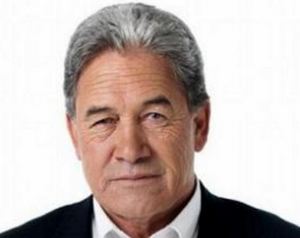 New Zealand First Leader Winston Peters has fired up at the Retirement Commissioner for saying NZ Super isn't sustainable in its current form.
Diane Maxwell, in a Double Shot interview with interest.co.nz published on Wednesday, stressed the importance of laying the groundwork for policy change to make Super more sustainable.
She said that as our population ages, it's inevitable that in time, we will have to increase the age of eligibility for Super, make it harder for migrants to qualify to receive Super, introduce means testing, and hike private contributions through the likes of KiwiSaver.
Peters has since released a statement saying Maxwell is "demonstrably wrong".
Referencing Treasury's 2013 Affording Our Future statement, he says NZ Super is still expected to be under 8% of nominal GDP by 2060.
It's currently worth just under 5% of nominal GDP. An individual on Super receives around $380 a week after tax.
"NZ Super is not lavish and it is taxable," Peters says.
"By international standards the cost of public pension provision in New Zealand is modest. Most OECD countries have public pension costs that, as a percentage of public expenditure and GDP, are above New Zealand."
New Zealand currently spends around $12 billion a year on Super. Maxwell believes that if Super remains in its current form, in 20 years' time, it will cost taxpayers $40 billion a year.
Peters claims: "New Zealand First is the only party with a common sense and long term approach to ensuring NZ Super remains sustainable.
"When it was introduced to Parliament, National voted down NZ First's New Superannuation and Retirement Income (Pro Rata Entitlement) Amendment Bill 2015.
"This Bill was designed to address long-term pension affordability and the unfairness of the current system which gives certain elderly arrivals to New Zealand an exceptionally generous NZ Super entitlement.
"Tens of thousands of elderly migrants have gained access to NZ Super when they have contributed nothing towards it.
"On taking office National stopped paying into the NZ Super Fund (the Cullen Fund). As a result, NZ has lost out in billions as stock markets have surged in the low interest rate environment of recent years. 
"The Cullen Fund is designed to prepare for and offset the pension costs of the ageing population. But National has taken no interest in the sustainability of NZ Super over the long term. 
"NZ Super is sustainable. What is not sustainable is almost net 70,000 new immigrants a year; What is not sustainable is allowing foreign multinational corporations to indulge in widespread tax avoidance; What is not sustainable is the wholesale selling of New Zealand land, housing and businesses into foreign ownership."