Gareth Vaughan conducts a stocktake on just how involved retail investors are in NZ peer-to-peer lending, checking to see if banks are in danger of being disintermediated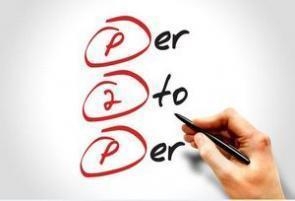 By Gareth Vaughan
Back in June 2014, on the eve of the launch of licensed peer-to-peer (P2P) lending in New Zealand, I took a warts and all look at the concept.
One thing that struck me was the excitement around P2P generated by the potential for borrowers and savers/investors to disintermediate banks.
"For the first time in banking, the online marketplace makes it possible for a third party to match idle supply and demand. As a result, lenders and borrowers can now find one another and agree to terms - all without the involvement of retail banks or credit card companies," I quoted Charles Moldow, a Silicon Valley venture capitalist and an investor in US P2P firm Lending Club, saying.
More than four years later the Financial Markets Authority (FMA) has licensed eight P2P lenders in NZ.
Far and away the biggest is Harmoney, the first one licensed by the FMA in 2014. On average three quarters of Harmoney's loans are funded by institutional investors including the Heartland and TSB banks. That means just a quarter of loan funding comes from ma and pa retail investors. Harmoney says to date it has facilitated $750 million of unsecured, personal loans in NZ with the most popular use of the money borrowed being debt consolidation. (Harmoney also now operates in Australia).
Harmoney's retail vs institutional funding with retail in blue
Recently it emerged Harmoney has even set itself up to become a lender, potentially funding via securitisation. Another recent development sees Squirrel Money, which launched in December 2015 as a bank and investment banker free zone, giving itself the ability to use wholesale funding for the first time.
So now feels like a good time for a stocktake on just how much retail investor activity NZ's licensed P2P lenders are engaged in, and whether there are any signs banks are in danger of being disintermediated.
I asked, or tried to ask, the eight licensed P2P lenders a series of questions about these issues. Below are their answers and comments.
1) How many retail investors has Harmoney had in total to date? 
A: Harmoney has 8,655 active retail lenders. Retail lenders via the Harmoney marketplace have seen an average RAR [realised annual return] of 12.29%, as at 31/07/18.
2) How much money have these retail investors invested via the Harmoney platform?
A: Retail lenders have invested $214 million via the platform to-date.
3) Additionally, with Harmoney gaining the ability to lend via the platform itself, have you actually done any of this yet, if so how much, and where are you sourcing the funding?
A: Harmoney has not yet invested as a lender through the wholesale funding model.
Harmoney's team has worked hard over the last year to develop Harmoney's ability to invest in loans via the marketplace alongside its retail and wholesale investors. In doing so, Harmoney will be taking on the same risk as retail and wholesale lenders, and bolstering borrowing opportunities. I will get back in touch with you with details of the funding programme, once this has been finalised.
(Harmoney's marketplace statistics page here has more detail including on loan arrears rates and defaults).
1) What percentage of Squirrel Money's P2P lending/investment comes from retail investors and what percentage comes from wholesale and/or institutional investors? 
A: We are still 100% retail at the moment. Have not locked in any wholesale funders yet, the documentation just allows for that when we are ready to introduce them. When we do introduce them they are only there for liquidity purposes, much like what we have done in the past in terms of any investments we fund will be placed on the secondary market, loans will only be funded when there are no retail funds available.  
2) How many retail investors has Squirrel Money had in total to date? 
A: This page here will show our up-to-date number of retail investors. At present it's 615.  
3) How much has been borrowed through Squirrel Money to date? 
A: Also see previous link, which shows next to the number, just under $25 million to date.
Squirrel's "chief squirrel" John Bolton says wholesale funding will only be short term funding to cover retail shortfall, being put in place to ensure Squirrel can fund growth.
"With our platform we prioritize retail ahead of wholesale so retail investors get first dibs. We will only use wholesale funding to cover a retail shortfall, if we don't have enough retail funds. We have no wholesale or institutional investors. It will be us via a SPV [special purpose vehicle]," says Bolton.
1) What percentage of Zagga's lending/investment comes from retail investors and what percentage comes from wholesale and/or institutional investors?
A: 100% retail in New Zealand, 80% retail in Australia.
2) Who are Zagga's wholesale and/or institutional investors?
A: In Australia we have one investment bank who has invested in loans based on a specific fund they have created in the retail space to enable their investors some exposure to first registered mortgage loans.
3) How many retail investors has Zagga had in total to date?
A: 190 in New Zealand, 133 in Australia not including those retail investors who have come through the retail fund at the investment bank.
4) How much has been borrowed through Zagga to date?
A: Just over $8 million in New Zealand, and $61 million in Australia.
1) What percentage of Lending Crowd's lending/investment comes from retail investors and what percentage comes from wholesale and/or institutional investors? 
A: 92% of loans are funded by retail mum and dad investors.
2) Who are Lending Crowd's wholesale and/or institutional investors? 
A: [Sister company] Finance Direct itself is its only wholesale funder on the platform at this time.
3) How many retail investors has Lending Crowd had in total to date? 
A: We have 1463 retail investors.
4) How much has been borrowed through Lending Crowd to date? 
A: $50 million.
Lending Crowd managing director Wayne Croad describes retail investor appetite as "very high," with the average loan posted on Lending Crowd's website fully funded within two minutes.
"Other financial institutions like the regional credit unions and the trading banks whilst able to compete head to head with application process innovation, may struggle over time to be interest rate competitive for selected borrowers without having a retail investor 'peer-to-peer' offering," suggests Croad.
A property lending specialist, CEO Luke Jackson says all loans facilitated by Southern Cross Partners are secured by a mortgage over property, and to date these have all been registered first mortgages. Jackson says this means Southern Cross loans tend to be of higher value and lesser volume than some of the other consumer loan centric P2P loan facilitators.
"We initially pre-fund the loans ourselves first, then offer them to our investor base. This provides the certainty of funding required by non-bank mortgage borrowers, while also providing our investors with a large range of live loan opportunities that they can participate in," says Jackson.
"In terms of retail or wholesale investors, while we do have wholesale investors signed up to our P2P platform, we do not differentiate them with our retail investors. Everyone gets a fair and equal chance on our P2P. We do not rely on the funding commitment of wholesale or institutional investors in order to fill loans."
Jackson says Southern Cross currently has more than 400 investors using its P2P platform, and a significant majority of these would be considered retail investors.
"We do run another wholesale platform outside of our P2P where wholesale investors can participate in property loans that are either too large in size, or complexity, for our P2P operation. Since we started our P2P operation in Dec 2016, we have leant over $180 million through our platform," says Jackson.
Whilst licensed as a P2P lender, PledgeMe is better known as a crowd funder. Chief lending officer Barry Grehan says PledgeMe has been supporting companies and organisations to raise loans through their crowds since July 2016, and is more "peer-to-organisation" than peer-to-peer.
"We've had three successful PledgeMe lend campaigns, raising a combined $1.4 million from their supporters. We don't do consumer lending through our platform. Only business loans and other organisations, e.g. non-profit social enterprises, schools, sports clubs. The lenders to date have been almost entirely retail investors, more than 95%," says Grehan.
Citizens Brokerage
"Thanks for your email. I am just a small operator and do not usually get involved in marketing or publicity [with] the business having built up by word of mouth. I appreciate your enquiry but I like to keep a low profile," was all Citizens Brokerage director and shareholder John Turrall would say.
Citizens Brokerage's annual financial statements, as filed to the Companies Office, are here. They note Citizens Brokerage acts as a broker for contributory mortgages. Principal sums secured by contributory mortgages stood at $8.548 million at March 31. During the March year the business had revenue of $481,187, and paid Turrall director's fees of $347,000.
Interest.co.nz couldn't reach ChangeFund either via the email address or phone number on its website. Asked if the business was active following its licensing, an FMA spokesman says; "ChangeFund was licensed by the FMA last year. We are currently engaging with ChangeFund about the status of its service."
Banks won't be quaking in their boots
Based on the figures supplied by Harmoney, Squirrel Money, Zagga, Lending Crowd and Southern Cross Partners, there are about 11,300 retail P2P investors out there. (Although these are unlikely to be 11,300 different people given some investors will have lent money via more than one P2P platform). And based on the money they've lent across those platforms, they've invested about $477 million.
Those aren't insignificant investor volumes or sums of money in a NZ context. However, NZ banks won't be quaking in their boots, worrying about being disintermediated by P2P just yet. Especially given two of them - Heartland and TSB are making unsecured personal loans through Harmoney. Reserve Bank figures show NZ banks held household deposits of $171.530 billion as of June, and loans of $428.285 billion.
*This article was first published in our email for paying subscribers early on Wednesday morning. See here for more details and how to subscribe.