The NZX warns against the introduction of a capital gains tax on NZ shares, saying it could uneven the playing field between those who invest in the market directly and indirectly through the likes of KiwiSaver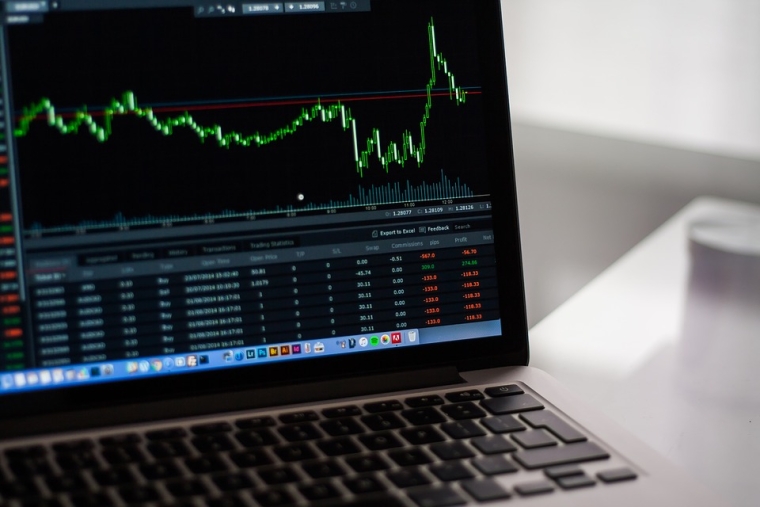 There has been much talk about how the possible introduction of a capital gains tax would affect property owners.
But what about those who have invested in the share market, either directly or indirectly through KiwiSaver or other investment funds?
The Tax Working Group (TWG) is still forming its view on the best approach towards extending the taxation of capital income.
In its interim report, released in September, it notes how individuals earning the same amount of income face different tax obligations depending on whether they earn capital gains or other forms of income.
It says the tax system is essentially regressive, as higher income earners tend to derive a greater portion of their incomes from their assets increasing in value, than lower income earners.
It points out that 82% of assets potentially affected by an extension of the taxation of capital income are held by the wealthiest 20% of households.
"The lack of a general tax on realised capital gains is likely to be one of the biggest reasons for horizontal inequities in the tax system," it says.
However, the New Zealand stock exchange (NZX), as well as the Securities Industry Association (SIA), which represents the sharebroking and wealth management industry, are urging the TWG to recommend the Government keeps New Zealand shares exempt from a potential capital gains tax.
While they fear this will discourage investment and damage our capital markets, they're also concerned it will create an uneven playing field between those who invest directly and those who invest indirectly in the share market. 
In other words, treat retail investors who buy and sell shares in Companies X, Y and Z direct, differently to those who invest in these companies indirectly through their KiwiSaver or portfolio investment entities (PIEs).
The NZX and SIA note in their submission on the TWG's interim report that the report mentions it would be difficult to apply a capital gains tax to PIEs, so if a capital gains tax was introduced, these sorts of funds could be exempt.
They say this could in turn encourage investors to invest in PIE funds rather than in the share market direct.
It could also lead to the establishment of listed PIEs that each invest in single stocks.
Furthermore, the NZX and SIA say that if a capital gains tax is applied to New Zealand shares, hundreds of thousands of New Zealand investors would have to file tax returns each year and manage the cashflow uncertainty that arises from any capital gains tax that becomes payable.
This administrative burden would be another factor encouraging investors to hold New Zealand shares through PIEs to let someone else manage their tax.
Without retail investors investing direct in the New Zealand stock exchange, the NZX and SIA say the secondary market would be left in the hands of a relatively small number of fund managers, many of whom are passive investors.
Given the SIA's members (which include the likes of ASB Securities and Craigs Investment Partners) work with over 300,000 New Zealand retail investors with assets worth more than $80 billion, this would result in reduced on-market activity, price discovery and liquidity.
The NZX would in turn be less attractive to offshore investors.
The NZX and SIA say the concentrated ownership of competing companies would affect the competitiveness of the market and be bad for the economy as a whole.
Furthermore: "[W]ithout retail direct investment, both SMEs and larger companies would have no need to list on NZX and would likely look to list offshore in search of much-needed investment – perhaps even being encouraged to move head office or operations offshore.
"It would also become logical for New Zealanders with innovative business ideas to consider establishing their start-up business in Australia so that they can more easily list there."
The NZX and SIA say that if the Government doesn't leave tax settings for retail investors as they are, it should at the very least ensure there is a level playing field between those who own New Zealand shares directly and those who own them indirectly through PIEs.
"For example, if PIEs are to be taxed on Australasian shares using a FDR (or similar) method, then the same option should be available to retail investors who own shares directly," they say.
The TWG says in its report that it's "mindful of how any differences in the treatment of capital income might distort capital markets".
"For example, taxing individual share investments more harshly than the same investments through institutions could lower returns, undermine our equity markets and ultimately lead to New Zealand companies migrating offshore."
It is therefore "considering these issues further".
The TWG also notes that experience here and overseas has demonstrated that savings can be especially sensitive to tax differences between different forms of saving and different savings vehicles.
"Over the past almost 50 years New Zealand has reduced the extent that savings are treated differently depending on the saving vehicle used – life insurance, direct share investments, investment funds etc," it says.