Finance Minister Grant Robertson and Revenue Minister Stuart Nash say they've received the Tax Working Group's final report, which will be considered by Cabinet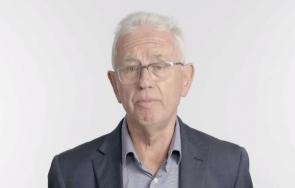 After months of debate about what it was going to contain the Taxing Working Group's much vaunted final report has been delivered to the Government.
Finance Minister Grant Robertson and Revenue Minister Stuart Nash on Friday said they've received the report and it will now be subject to the normal Cabinet process.
They thanked the Tax Working Group for its hard work over the past year, as well as the members of the public who made submissions on the Group's Interim Report and who participated in debate about the issues it raised.
But just because it's been delivered to the Beehive doesn't mean the conjecture over what it contains will stop. Will it recommend a capital gains tax? And can the Labour Party get coalition partner Winston Peters and New Zealand First on board for any changes it wants to make?
The final report will now be analysed by officials and Labour's coalition and confidence and supply partners (NZ First and the Green Party) before being presented to Cabinet on February 18. The Tax Working Group will then hold a media briefing on February 21 to officially release it.
Ministers are expect to release the government's full response to the group's findings in April.
In its official statement the Government said that it would attempt to pass any legislation arising from the Tax Working Group's findings before the end of the parliamentary term in 2020. But it did state that no law changes would take effect until April 1, 2021.
The Tax Working Group is chaired by former Finance Minister Michael Cullen and also included Craig Elliffe from the University of Auckland, Business New Zealand Chief Executive Kirk Hope, former Bell Gully tax specialist Joanne Hodge, and Council of Trade Unions (CTU) economist and policy director Bill Rosenberg.
The group said it would provide recommendations to Government that would improve the fairness, balance and structure of the tax system over the next 10 years. 
It held a two-month public consultation between March 1 and April 30 last year and released an interim report in September.
The interim report set out two options for extending the tax net to include gains on assets that are not already taxed and taxing returns from certain assets (known as the risk-free rate of return method of taxation). Feedback on the options would be used to inform the recommendations in the final report.
It said it wasn't looking at the introduction of wealth taxes or land taxes. Other options it was considering were environmental and ecological taxes, including a Waste Disposal Levy and strengthening the Emissions Trading Scheme, and advancing the use of congestion charging.
It said it was also looking at business taxation and the best ways to reduce compliance costs and enhance productivity, as well as increasing penalties for non-compliance and a creating a single Crown debt collection agency to ensure all debtors were treated equally. "The Group will be mindful of the distributional impacts of any changes it recommends in its final report. It also recognises that some people may need time to transition to the new arrangements.
"It's also worth pointing out that any extension of capital income taxation would apply from a future date, and would not have a retrospective element.  Everyone on the group believes we have a unique opportunity to improve the tax system. We are all determined to deliver recommendations in February that will make a positive difference for New Zealanders," Cullen said.