Salvation Army's State of the Nation report lumps debt and fringe lending in with alcohol consumption, drug taking and gambling in the social hazards section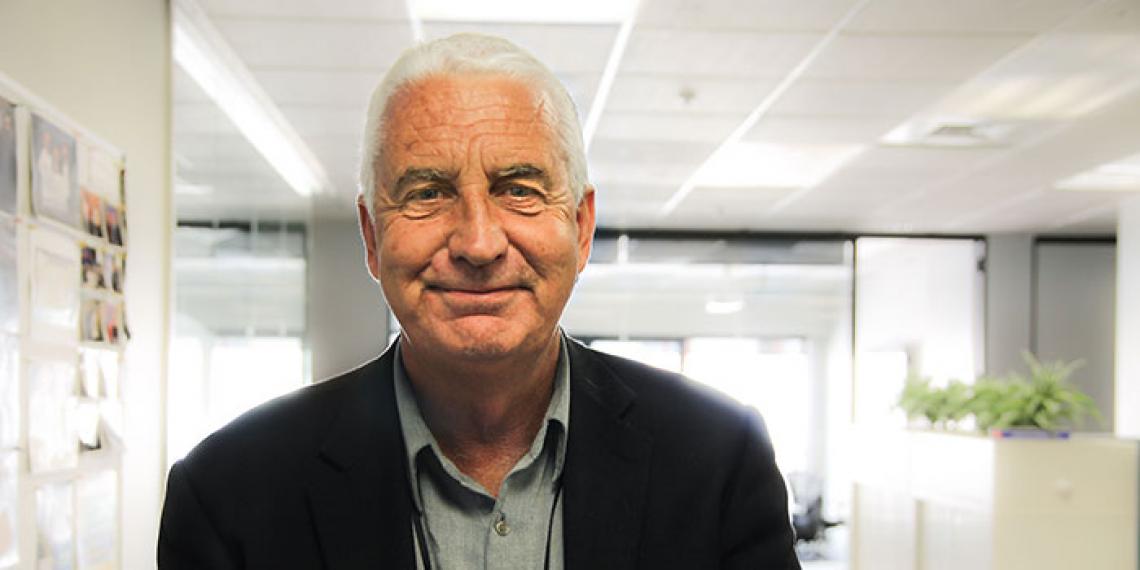 The release of the Salvation Army's annual State of the Nation report has highlighted the growing effects of fringe and non-bank lending.
The paper's author, Salvation Army Social Policy Analyst Alan Johnson, says the data it collected shows the industry is continuing to grow.
"Over the most recent year of available data (to 30 September 2018) consumer lending by non-bank lending institutions grew by almost 10% in inflation-adjusted terms to $4.54 billion. Over the past five years, this type of lending has expanded almost 39% in inflation-adjusted terms and by almost $1.5 billion in nominal terms."
Johnson says the Salvation Army decided to broaden the focus of this year's report to include debt and fringe lending under the social hazards section, which also includes alcohol consumption, drug taking and gambling.
"The reason for the Salvation Army's concern over fringe lending is that it can, and often does, lead to ruinous debt. This is debt being sold to poor and vulnerable people on almost impossible terms and at usurious interest rates.
"These business practices can cause serious material hardship to people who end up trapped in a cycle of debt, which may diminish their opportunities and lives. Often, too, ruinous debt is associated with other social hazards - such as drug taking and gambling - and can be driven by these activities, or facilitate them."
He says the accommodating way such lending is portrayed ignores the substantial harm being done in some communities by loan sharks and repo people.
"The Commerce Commission's monitoring and enforcement activities are beginning to shine light into exploitative business practices, although the current stance of legislation will do little to address the imbalance between money lenders and vulnerable borrowers.
"The 40% real increase over the past five years in consumer debt owed to second and third-tier lenders is a limited indication of how this situation is not improving."
But Johnson says the lack of detailed statistics about the growing sector remains a problem.
"While the poor practices of fringe lenders are now becoming better known, there is no precise data on the size of this sector, or of trends of its growth or demise."
The report refers to the Commerce Commissions 2017 review of the websites of 215 finance companies and lending institutions offering credit under the Credit Contracts and Consumer Finance Act (CCCFA), which it is responsible for administering.
"This review identified that 21% or 46 lenders had failed to meet one or several of their obligations under the Act. The review also found that of the 115 lenders who published their interest rates online, 58% offered interest rates of more than 20%, while 19% advertised interest rates above 100%."
The report also cites a 2014 Commerce Commission study looking at mobile traders, or shopping trucks, which found 31 out of the 32 operators surveyed failed to meet all of their legal obligations under the CCCFA and Fair Trading Act.
Commerce and Consumer Affairs Minister Kris Faafoi announced in October changes to the CCCFA designed to crack down on predatory lending practices. It followed a review of the consumer credit laws by the Ministry of Business, Innovation and Employment (MBIE).  
The proposed changes include the introduction of an interest and fees cap on high-cost loans to prevent people from accumulating large debts, as well as tougher penalties for those who break the law, including irresponsible lending.
Faafoi also said the Government wanted to deal with the predatory behaviour of truck shops and other operators who sell products door-to-door using credit, or deferred payment systems. Under the proposed changes all lenders, door-to-door salespeople and truck shops would have to pass a 'fit and proper person' test.
While there will also be increased duties on directors and executives to ensure that lenders comply with their legal obligations. They would also be required to meet a "fit and proper person" test before they can be registered on the Financial Service Providers Register.
Faafoi said he hoped to see the new law changes come into effect next year, but this would be subject to parliamentary timeframes.