New listings hit record low on Realestate.co.nz in July, asking prices trending down in most major centres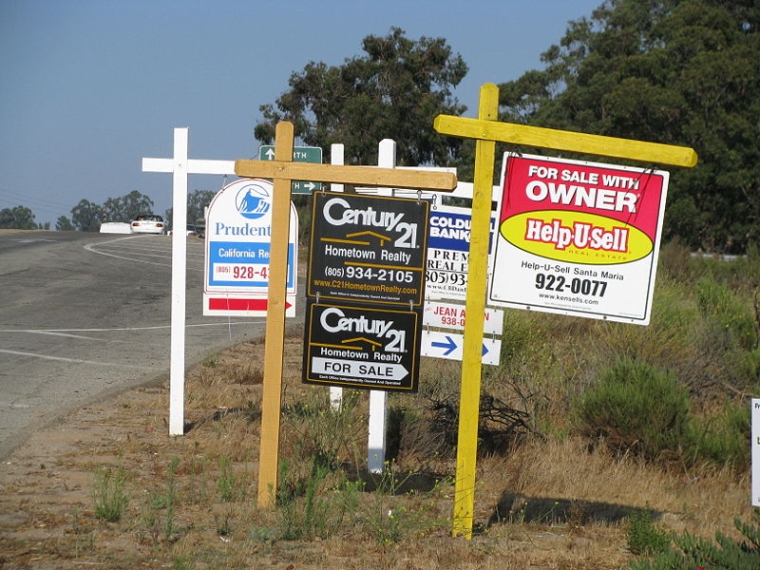 The latest figures from property website Realestate.co.nz paint a very subdued picture of the market, with new listings and total inventory well down and prices mostly easing.
The website received 7295 new residential listings in July, which was the lowest number of new listings it has received in the month of July since it began recording the data in 2007.
Inventory, which is the total number of properties available for sale on the website, was also down, with 21,843 residential properties available for sale on Realestate.co.nz at the end of July, down 3.4% compared to July last year.
Average asking prices have also been trending down, falling from $702,090 in February to $646,842 in July.
The average asking price in Auckland was $890,603 in July.
In May, average asking prices in Auckland dropped below $900,000 for the first time since August 2016, and they have stayed there ever since.
Other regions showing a falling trend in average asking prices were Coromandel, Waikato, Bay of Plenty, Wairarapa, Wellington, Nelson Bays and Canterbury.
The decline in prices would probably have been greater if new listings hadn't trailed off, preventing a glut of unsold properties building up.
However, record high average asking prices were achieved in Hawkes Bay $579,647, Taranaki $475,424, Otago $454,727 and Southland $373,897.
Hard on the heels of Realestate.co.nz's latest figures was a report from the the Real Estate Institute of NZ which showed a big fall in the number of homes selling for more than $1 million.
The REINZ said 4963 homes sold for more than $1 million in the first half of this year, down 11.2% compared to the first half of last year.
The fall was particularly pronounced in the Auckland market, where million dollar-plus sales were down 17.3% in the first half of this year compared to the first half of last year.
The decline was even greater for $3 million-plus homes in Auckland, which were down 26.8% compared to the first half of last year.
The table below shows the trend for million dollar-plus sales throughout the country.
The comment stream on this story is now closed.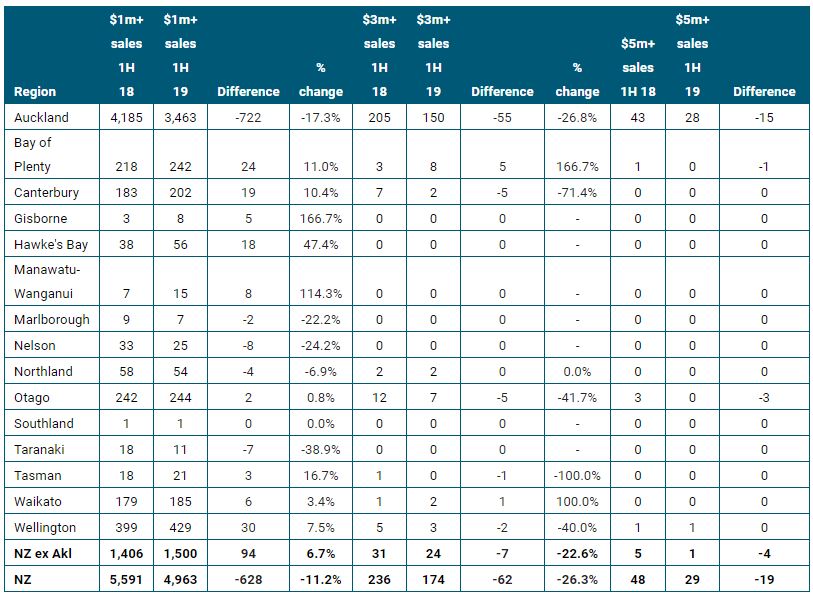 You can receive all of our property articles automatically by subscribing to our free email Property Newsletter. This will deliver all of our property-related articles, including auction results and interest rate updates, directly to your in-box 3-5 times a week. We don't share your details with third parties and you can unsubscribe at any time. To subscribe just click on this link, scroll down to "Property email newsletter" and enter your email address.