Greg Ninness details how and why investors could turn to commercial property as their term deposits start to mature, pushing prices up and yields down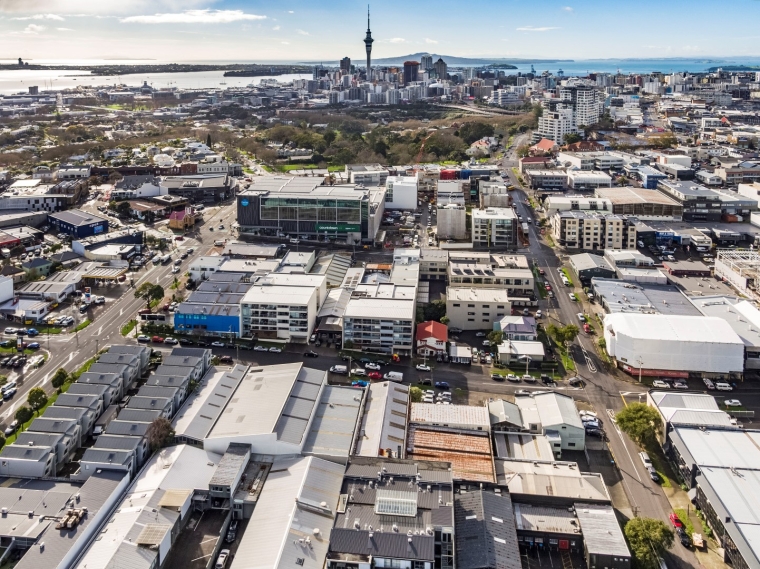 By Greg Ninness
The commercial property sector is likely to be one of the main beneficiaries of the current low interest rate regime as investors cast about for assets capable of providing a reliable income stream.
According to Reserve Bank figures, New Zealanders had $172.6 billion sitting in bank term deposits at the end of August (slightly more than the market capitalisation of the NZX at $159.5 billion) and much of that money would have been invested by older New Zealanders who are reliant on it for a significant portion of their income.
For these people the decline in interest rates could have a severe impact on lifestyles.
For example, five years ago the average five year term deposit rate offered by the major banks was 5.5% but that has since dropped to 2.65%.
That means someone who invested $250,000 in a term deposit five years ago that is now maturing, is facing a 51.8% drop in the interest income it provides, from $13,750 a year to $6625 a year if they reinvest it.
Ouch.
So it will not be surprising if people start looking at alternatives, and commercial property will be to the fore for many because of the still relatively attractive returns it can provide and the ease with which money can be invested in the sector.
For example, there are a variety of property-based vehicles listed on the NZX, with most currently providing gross dividend yields in the 3.5% to 5.5% range.
And property syndicators are already falling over themselves to get new offerings to market, with cash returns that are generally at least as good or better than the yields provided by listed vehicles, although investors generally take a capital hit up front when investing in syndicates because of their high set up costs.
Then of course there's the option of investing directly in commercial property.
Although large commercial properties are mainly the preserve of wealthy or corporate investors, smaller commercial premises are often within reach of mum and dad investors, even in Auckland where smaller retail or industrial units can often be had for less than the average cost of a residential property in the city. And while their net rental yields can vary widely depending on the type of property and its location, they are generally above 4.5% and sometimes significantly so (details of commercial property sales including the prices and yields achieved can be viewed on our Commercial Property Sales page).
This groundswell in demand combined with lower financing costs, will percolate through the entire commercial property sector, with everyone from developers to property-based fund managers, commercial real estate agencies, valuers, property managers, accountants, lawyers and let's not forget the banks, benefiting from the more buoyant conditions as they all take a nibble from the deals they are involved in.
One result of the influx of capital into the sector is likely to be rising prices, however the same is not necessarily true for commercial rents.
While prices can be pushed higher by positive capital flows, rents are more likely to be driven by general economic conditions and these still face prevailing headwinds, mostly blowing in from offshore.
So its probably unlikely that the rise in prices will be matched by the rise in rents, with the result that yields, which are essentially the sector's income earning potential, will fall.
If that's the case, it may pay investors considering a commercial property option to make their move sooner rather than later.
However it also presents a conundrum for investors with existing commercial properties.
They will benefit from rising prices, which will push up their asset values at the same time as falling interest rates bring down their finance costs, putting them in a pretty sweet spot.
Some may decide it's a good time to sell but as with most things, timing could be everything and the trick for them will be to pick the peak of the market, something that's not easy to do. But if that's the biggest problem they face, it's a not bad place to be.
The comment stream on this story is now closed.