Residential rental yields looking slightly more attractive in Auckland, not so good elsewhere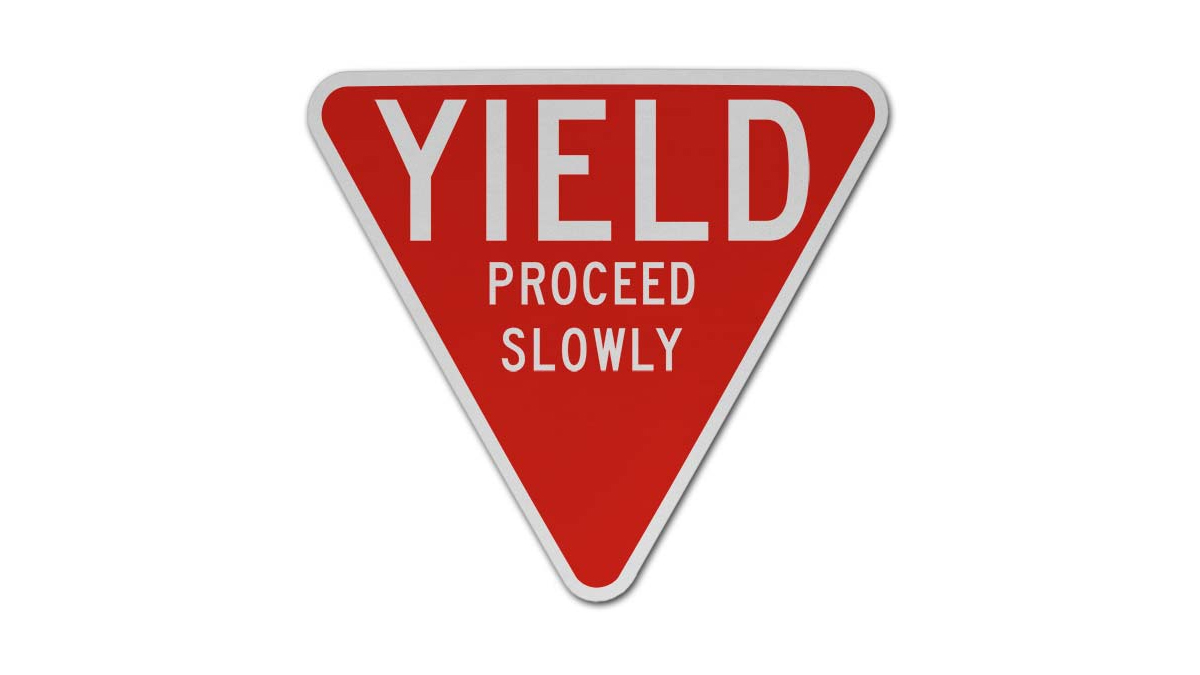 By Greg Ninness
Rising house prices have tended to outpace rises in rents, pushing down potential returns for residential property investments in many parts of the country over the last year, according to interest.co.nz's Rental Yield Indicator.
The Indicator tracks movements in the gross rental yields investors would receive if they purchased a three bedroom house at the Real Estate Institute of New Zealand's lower quartile selling price for such properties in 56 locations around the country, and then rented that home at the median rent for three bedroom houses in the same locations (based on bonds received by Tenancy Services).
Figures for three bedroom houses are used because this is still the predominant type of rental property in this country, although higher density properties such as apartments and home units are becoming increasingly common.
Over the six month period from April to September this year, gross rental yields declined in 30 of the 56 locations monitored compared to the same period of last year, suggesting rising prices had outstripped rising rents in those locations.
Conversely, yields rose in 18 locations, suggesting rents rose faster than prices. Meanwhile yields were unchanged in the remaining eight locations suggesting rents and prices moved at roughly the same pace.
The biggest growth in rents occurred in suburbs in Rotorua, Whanganui, the Hutt Valley, Dunedin, and Invercargill, where there was double digit percentage growth in rents for properties that were newly tenanted between April and September this year, compared with the same period of last year.
Rent rises were recorded in 55 of the 56 locations monitored. Queenstown/Frankton/Arrowtown was the sole exception with the median rent for a three bedroom house in that area remaining unchanged at $750 a week making it the most expensive of the 56 locations monitored.
On the price front, several locations posted spectacular gains of more than 30%, including Rotorua (in two of the three locations monitored), Riccarton in Christchurch (Note: the Riccarton numbers should be treated with caution due to the low number of sales which were all at the top end of the market during the latest reporting period) and Invercargill. Flaxmere in Hastings, Whanganui, and two of the three locations monitored in Dunedin weren't far behind, with lower quartile price rises of more than 20%.
However it was a different story in Auckland where prices declined in six of the 10  locations monitored. The declines ranged from -0.3% in Avondale to -5.2% in Henderson, while prices rose in four locations with the rises ranging from +0.8% in Torbay to +6.7% in Papakura/Drury.
The combination of rising rents and lower prices pushed up yields slightly in all of the Auckland locations monitored except Papakura, suggesting residential property in the city has become slightly more attractive to investors over the year.
In the Tauranga district, prices and rents both showed strong growth and as a result the yield trends were mixed with half showing falls and the rest showing rises or no change.
It is notable that in Tauranga itself the yields are now on a par with those in Auckland, suggesting there may not be many bargains to be had, although yields were above 5% in the outer districts of Kaimai/Te Puke and Whakatane.
In the Waikato, price growth has been strong with double digit growth recorded in some areas. Although rent growth has also been above 5% in all areas, the yields were mostly lower and are now in the 4.5% to 5.0% range, even in outlying towns such as Te Awamutu.
Rotorua has been a favourite with investors for some time and recorded spectacular price gains of 11.9% to 35.2%, while rents were up by 11.0% to 18.4%.
That saw yields in Rotorua fall across the board and they are now in the 5.5% to 7.0% range, meaning some investors may consider parts of the market in Rotorua are now overpriced.
Palmerston North recorded price rises of between 13.9% and 18.6%, while rents rose by between 5.6% and 11.4% pushing yields down to between 5.1% and 5.9%.
In the Wellington region prices were up strongly (4.5%-16.3%)  in all of the locations monitored except Vogeltown/Berhampore/Newtown, where they dropped by 5.0%.
Rents in the Wellington region put in an even stronger showing, rising by between 4,4% in Paraparaumu and 16.9% in Wainuiomata, which pushed yields mostly higher and several locations in Wellington still have gross yields above 5%.
In Christchurch there was strong price growth in all locations monitored while rental growth was more subdued and as a result yields declined and are now in the 4.4% to 6.4% range.
Dunedin experienced very strong price growth in the 12.4% to 28.1% range. And while rents also grew strongly with two of the three locations monitored recording double digit growth, yields were down sharply, dropping from 5.5% to 6.8% in the period from April to September last year, to 5.2% to 6.2% in the same period of this year.
That suggests investment bargains may be becoming short on the ground in Dunedin.
The following table shows the indicative yield trends in all 56 locations monitored ( more comprehensive table showing full quarterly going back to September 2014 is available here.
The comment stream on this story is now closed.

Indicative gross rental yields for three bedroom houses in 56 selected areas with high rental activity during the previous six months. Based on REINZ lower quartile selling prices and median rents recorded by Tenancy Services' Bonds Centre in each area over the previous six months.

 
 

Indicative gross residential rental yields for the six months ending:

Town/region

Yield % Sept 2019

Yield % June 2019

Yield % Mar 2019

Yield % Dec 2018

Yield % Sept 2018

Yield % Sept 2017

Yield % Sept 2016

Yield % Sept 2015

Yield % Sept 2014

Whangarei:

 
 
 
 
 
 
 
 
 

Kamo/Tikipunga/Kensington

5.5

5.3

5.3

5.5

5.5

5.3

5.9

7.1

6.4

Rodney

- Orewa/Whangaparaoa

4.2

4.2

4.2

4.1

3.9

4.0

3.9

4.3

4.8

North Shore:

 
 
 
 
 
 
 
 

 

Beach Haven/Birkdale

4.2

4.1

3.8

3.8

3.9

4.0

3.7

3.9

4.6

Torbay

4.0

4.0

3.8

3.9

3.9

3.6

3.4

3.8

4.5

Waitakere:

 
 
 
 
 
 
 
 

 

Glen Eden

4.3

4.3

4.0

4.1

4.1

3.9

3.7

4.1

5.1

Massey/Royal Heights

4.3

4.3

4.0

4.0

4.0

3.9

3.8

4.1

5.1

Henderson

4.6

4.4

4.1

4.2

4.1

4.1

3.8

4.1

5.0

Central Auckland:

 
 
 
 
 
 
 
 

 

Avondale

4.3

4.2

3.9

3.9

4.1

3.6

3.7

3.9

4.5

Manukau:

 
 
 
 
 
 
 
 

 

Highland Park

3.5

3.8

3.4

3.3

3.3

3.8

3.4

3.6

4.3

Papakura/Drury/Karaka

4.7

4.8

5.1

5.0

4.9

4.7

4.4

4.9

6.0

Franklin - Pukekohe/Tuakau

4.5

4.6

4.7

4.6

4.5

4.8

4.3

5.0

5.6

Hamilton:

 
 
 
 
 
 
 
 

 

Deanwell/Melville/Fitzroy

5.0

5.0

4.9

4.9

5.1

4.8

5.1

6.2

6.9

Fairfield/Fairview Downs

4.9

4.7

4.4

4.4

4.8

4.5

4.8

6.0

7.0

Te Kowhai/St Andrews/Queenswood

4.6

4.5

4.6

4.7

4.7

4.6

4.6

5.3

5.8

Cambridge/Leamington

4.5

4.4

4.4

4.5

4.6

4.4

4.7

5.2

5.9

Te Awamutu

5.0

4.9

4.9

4.9

5.1

5.0

5.2

6.3

6.4

Tauranga:

 
 
 
 
 
 
 
 

 

Tauranga Central/Greerton

4.5

4.8

5.5

5.1

4.9

5.1

4.3

5.6

5.9

Bethlehem/Otumoetai

4.3

4.2

3.7

4.0

4.2

4.1

4.2

4.8

5.4

Mt Maunganui

4.2

4.4

4.6

4.5

4.6

4.3

4.2

4.7

5.2

Pyes Pa/Welcome Bay

4.5

4.7

4.8

4.7

4.5

4.7

4.9

5.3

5.8

Kaimai/Te Puke

5.2

5.3

5.0

5.1

5.1

5.0

5.5

6.2

5.7

Whakatane

5.7

5.4

5.7

5.9

5.8

6.1

6.5

7.3

6.9

Roturua:

 
 
 
 
 
 
 
 
 

Holdens Bay/Owhata/Ngapuna

6.1

6.5

6.1

6.3

7.0

9.3

10.7

8.7

n.a.

Kuirau/Hillcrest/Glenholm

5.4

6.0

4.9

4.9

5.5

5.6

7.5

6.6

n.a.

Ngongotaha/Pleasant Heights/Koutu

5.5

6.0

6.1

6.5

6.7

8.5

7.2

8.2

n.a.

Hastings

- Flaxmere

7.0

7.9

8.2

8.3

8.4

9.9

9.4

11.0

11.8

Napier

- Taradale

4.5

4.6

5.0

5.1

4.9

4.4

5.1

5.5

6.1

Taranaki

:

 
 
 
 
 
 
 
 
 

New Plymouth Central/Moturoa

5.5

4.7

5.3

5.1

4.6

5.4

5.1

5.5

n.a.

Waitara/Inglewood

7.7

6.7

7.6

7.4

6.6

6.0

7.7

8.0

n.a.

Whanganui

7.6

7.8

8.1

8.2

8.5

8.7

9.7

14.9

n.a.

Palmerston North

:

 
 
 
 
 
 
 
 
 

Kelvin Grove/Roslyn

5.3

5.7

5.6

5.7

5.9

6.3

7.0

7.2

n.a.

Palmerston North Central

4.8

5.3

5.3

5.2

5.1

5.5

6.5

6.2

n.a.

Takaro/Cloverlea/Milson

5.5

5.6

5.6

5.7

5.8

6.2

6.7

7.3

n.a.

Kapiti Coast:

 
 
 
 
 
 
 
 

 

Paraparaumu/Raumati

4.7

4.8

4.5

4.8

5.2

5.0

5.6

6.1

5.9

Waikanae/Otaki

4.4

4.7

4.5

4.4

4.5

4.7

5.8

6.8

5.4

Upper Hutt:

 
 
 
 
 
 
 
 
 

Heretaunga/Silverstream

5.1

5.1

4.9

5.0

4.9

5.4

5.3

6.1

n.a.

Totara Park/Maoribank/Te Marua

5.2

5.3

5.2

5.3

5.6

5.7

5.7

6.8

n.a.

Lower Hutt:

 
 
 
 
 
 
 
 
 

Epuni/Avalon

4.9

4.8

5.2

5.1

4.5

4.8

5.1

5.1

n.a.

Taita/Naenae

5.3

5.0

5.4

5.5

5.4

5.5

6.2

7.1

n.a.

Wainuiomata

5.3

5.3

5.5

5.5

5.3

5.7

7.0

7.7

n.a.

Wellington:

 
 
 
 
 
 
 
 

 

Johnsonville/Newlands

4.7

4.7

4.9

5.1

5.0

5.0

4.8

5.6

6.2

Vogeltown/Berhampore/Newtown

5.0

5.0

4.6

4.4

4.3

4.5

4.6

5.5

5.6

Tasman:

 
 
 
 
 
 
 
 

 

Motueka

4.0

4.2

4.3

4.4

4.3

5.0

4.7

5.3

5.5

Richmond/Wakefield/Brightwater

4.3

4.5

4.4

4.3

4.3

4.8

4.8

5.5

5.9

Nelson

- Stoke/Nayland/Tahunanui

4.7

4.7

4.6

4.5

4.7

4.8

5.2

5.8

6.0

Blenheim

5.5

5.3

5.3

5.3

5.4

5.7

6.5

6.4

6.5

Christchurch:

 
 
 
 
 
 
 
 

 

Hornby/Islington/Hei Hei

5.8

5.8

5.9

5.8

6.0

5.6

6.1

6.2

6.3

Riccarton

4.4

5.9

5.2

5.1

5.6

5.1

5.5

4.9

5.1

Woolston/Opawa

6.4

6.4

6.5

7.1

7.2

6.2

6.6

6.6

8.0

Ashburton

6.3

5.7

5.8

6.3

6.3

6.3

6.3

6.9

7.2

Timaru

5.8

6.0

6.1

6.1

5.8

6.0

6.1

6.2

6.3

Queenstown/Frankton/Arrowtown

4.0

4.2

4.0

4.1

4.3

4.4

4.5

5.0

5.3

Dunedin:

 
 
 
 
 
 
 
 
 

Kenmure/Mornington

5.2

5.3

5.1

5.5

5.7

5.8

6.3

6.6

n.a.

Mosgiel

5.2

5.3

5.2

5.3

5.5

5.4

5.7

6.1

n.a.

South Dunedin/St Kilda

6.2

6.5

6.9

6.4

6.8

8.6

8.1

8.2

n.a.

Invercargill

7.1

7.0

7.2

7.7

8.3

8.9

8.3

9.0

9.5

Source: Base data from REINZ / MBIE