Auckland Council development agency Panuku highlights potential risks amidst a softening property market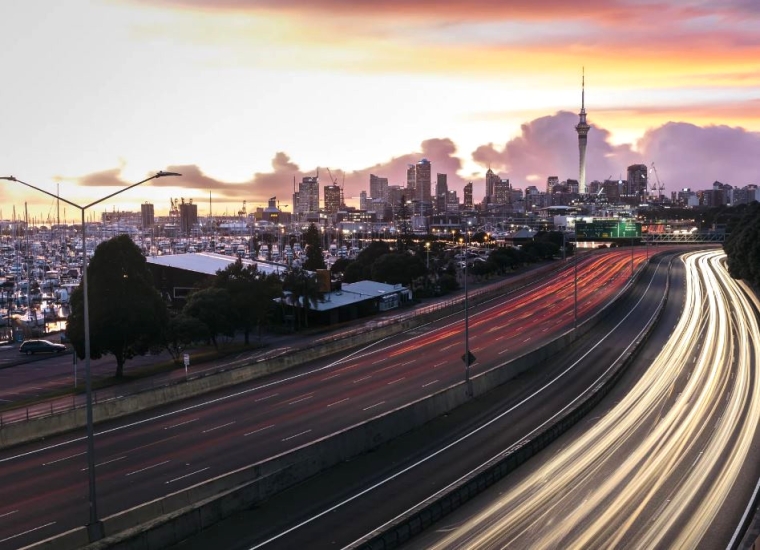 Auckland Council development agency Panuku says delays and risks associated with some of its projects are due to the state of the Super City's property market.
Panuku, a Council Controlled Organisation (CCO), was established by the Auckland Council in 2015 after the merger of Waterfront Auckland and Auckland Council Properties Limited (ACPL).
It now manages around $3 billion of land and buildings owned by the council and is also involved in a number of major urban regeneration projects in the region, including those in Avondale, Manukau, Hobsonville, Meadowbank and Henderson.
Panuku isn't a developer but acts in an urban design and master planning role. It selects a suitable developer for a project and then sells the property to them for the works with an agreed comprehensive development agreement outlining what types of properties will be built and how they will be rolled out.
Real estate market pressures
But even though it isn't a developer its work is affected by the ebb and flow of the property market, which is illustrated in a new report by the head of Panuku's portfolio management office Martha Tong, which states:
"A softening property market is resulting in some development sites, where Panuku is seeking a development agreement of some kind, being delayed or failing to become unconditional. This is resulting in re-working of projects, with associated revision of timelines."
Panuku is currently working with a number of Crown agencies including HLC, Housing New Zealand and Kainga Ora. But according to the report it isn't all plain sailing.
"Increasing involvement of the Crown in priority locations is expected to have a positive impact on change programmes. However, in the short term this involvement will also result in changes of scope and timing of projects whilst dependencies are identified and managed. The Crown resources are fully stretched and there are often new staff involved."
It says its Manukau Framework Plan, which sets out how Panuku plans to transform the Manukau area over the next 20 to 25 years, is at risk. The Transform Manukau business case was signed off by Panuku last month and is expected to see capital expenditure of $89 million over the next nine years. It says it will involve redeveloping underutilised property assets for housing and commercial development in Manukau which will in turn attract visitors, business and investors. 
But Tong's report says the massive project is at risk due to the uncertainty over progress with the Crown and Auckland Council's "corporate office rationalisation".
While its involvement with Haumaru Housing, a new joint venture established by Auckland Council and The Selwyn Foundation to provide affordable housing services for older people in Auckland, is also under pressure. And while the joint venture has a number of existing homes and villages around the Auckland region, it is also working with Panuku to build a number of new developments. 
"The Haumaru programme is being impacted by a slowdown in property sales, meaning it is difficult to return funds to the programme, slowing future development. There are delays in getting [Northcote's] Greenslade Court proposal agreed with Kāinga Ora and the programme requires additional development manager resource, which is being addressed."
Tough times for developers  
It follows a damning report last month by Panuku's director of development Allan Young, which painted a bleak picture of the real estate market and the pressures developers are facing as they struggle to find the capital needed to complete projects.
Young said a number of apartment projects that Panuku has planned may not be able to take place until the market recovers and constructions costs are stabilised or reduced. He said a lack of capital available to fund property developments, coupled with increasing costs and companies underestimating their risks means the number of construction companies going bust isn't about to stop any time soon.
Young said construction costs remain high and while the rapid increase is forecast to "moderate it is unlikely there will be any significant reduction costs in the foreseeable future". He said some developers are already walking away from projects when the costs and lack of presales make them unviable. He referred to seven developments being abandoned since February. Young said this was mainly due to low presales and high constructions costs. And while some of the projects might be able to be salvaged it would remain a challenging sector of the residential market.
Young said finding the capital needed to fund projects is a major stumbling block for developers in the residential property market. Developers face stringent pre-sale requirements and can often only get finance for 80% of their costs.