National commits to devolving more power to community housing providers to manage social housing and help renters into home ownership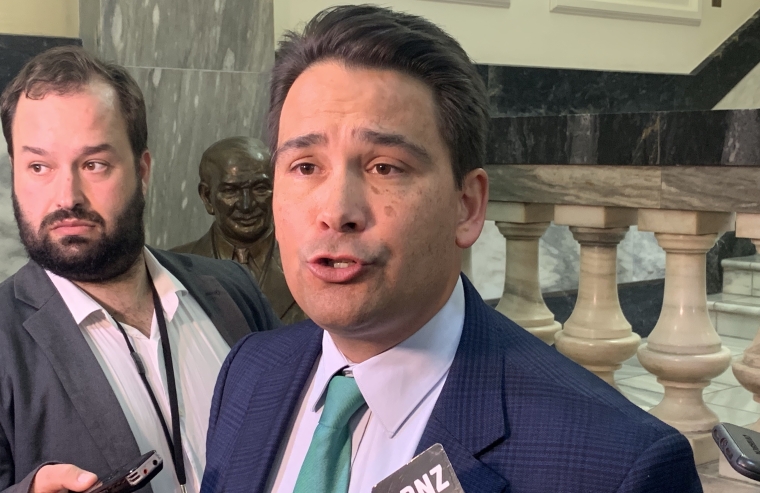 National is applying its 'tough on beneficiaries' stance to its social housing policy.
It's committing to applying a "remind, remedy, and remove" approach to social housing, where if after a warning and assistance to fix the issue, a poorly behaved tenant refuses to change, they are evicted.
"We believe anti-social behaviours such as violence and drug use should have consequences," National said in its social services discussion document released on Wednesday. 
Leader Simon Bridges promoted the paper on Tuesday night by revealing in a tweet that one of the party's policies is for government to "block gang members from the dole if they can't prove they don't have illegal income or assets".
National will block gang members from the dole if they can't prove they don't have illegal income or assets. I've seen the misery gangs peddle. As PM I'll make sure gangs can't exploit taxpayers.

Stay tuned for @NZNationalParty's Social Services Discussion Document tomorrow. pic.twitter.com/84IL4lFLr1

— Simon Bridges (@simonjbridges) October 29, 2019
While the discussion document didn't detail how a National-led government would implement the policy, particularly without profiling beneficiaries or harming the children of gang members, it did shed some light on the party's approach towards social housing.  
Question marks over extent to which responsibility should be devolved to community providers
National wants community housing providers to play a greater role managing social houses.
Devolving some responsibility from government, it wants them to have the option of managing state housing tenancies.
It is also consulting on whether government should underwrite the building of social houses, to encourage community housing providers to build more. KiwiBuild also sees the government underwrite private development, but for first-home-buyers.
Going a step further, National is asking for feedback on whether community house providers could do a better job than Kāinga Ora, building, owning and managing social housing.
It also wants to explore "whether Kāinga Ora should both build houses and manage tenancies, or whether these responsibilities should be separated in order to ensure that one is not neglected in favour of the other".
Kāinga Ora was established on October 1 to pull together Housing New Zealand, its subsidiary HLC and the KiwiBuild Unit, to lead urban development projects and be a public landlord.
Treasury in July advised the Government to keep Kāinga Ora's focus narrow, to "enabling housing supply" and "managing and delivering additional public housing", to avoid "alternate goals" dominating funding decisions.
National on the same page as the Govt on rent-to-buy
In terms of helping renters into home ownership, National once again wants community housing providers to be more involved.
Like the Coalition Government, it wants to work with providers to "develop shared equity and long-term partnership models", including rent-to-buy schemes.
"There's no single model to follow, but many schemes work on applying rent towards the purchase of the property. Importantly, many schemes rely on an assumption that housing prices will continue to rise, increasing homeowners' equity," National said.
"Such schemes are not without risk. These risks can be managed, but they may also require government involvement.
"National believes that if such schemes were to expand, we would need to ensure those participating were fully supported with budgeting, debt management and home maintenance advice."
The Government has committed $400 million to a yet-to-be-created progressive home ownership scheme.
When it announced its housing reset in September, it said it expected this to help between 2500 and 4000 households over four years.
Housing Minister Megan Woods couldn't say exactly how community organisations that already offer rent-to-buy schemes would be brought into the fold, but said the Government planned to scale up the work already underway.
Habitat for Humanity, for example, has helped more than 500 families into home ownership through its rent-to-buy scheme.
She expected to introduce a paper to Cabinet before the end of the year and have a scheme up and running in 2020.
More funding for homeless shelters proposed
In terms of addressing homelessness, National proposes introducing a target to reduce the time it takes to house priority people.
It's consulting on whether government should introduce a dollar-for-dollar scheme with existing homeless shelters to either improve or expand their facilities.