Treasury advises new Housing Minister that government building programmes (ie: KiwiBuild) will be 'expensive, inflationary, and slow to deliver' without supply reforms; Says need can't be met in current environment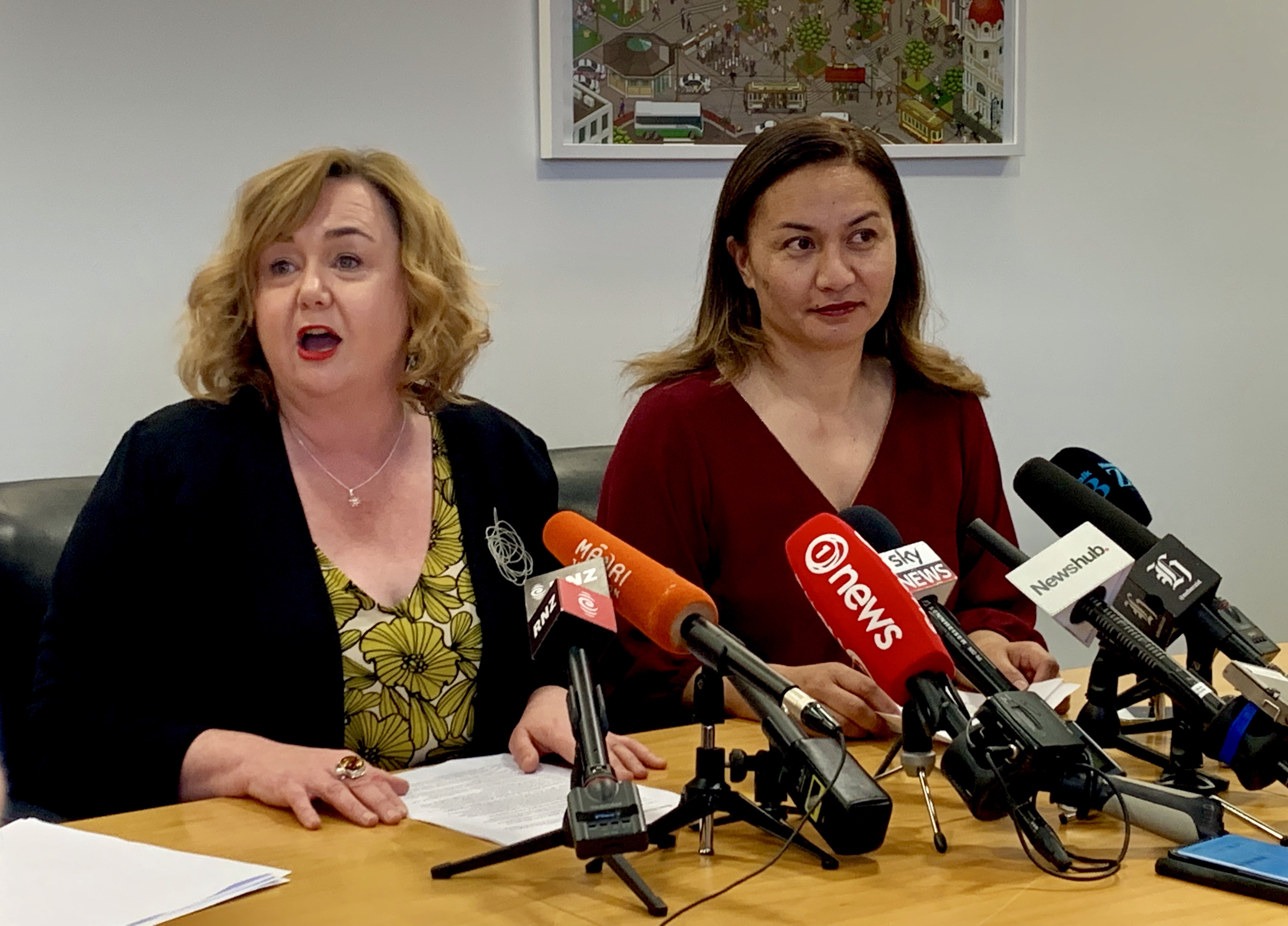 Treasury is advising Housing Minister Megan Woods not to make KiwiBuild a priority.
A document included in a wad released by the Government on Thursday and Friday, after it announced its "housing reset", shows Treasury recommended she limit the goals of the new Crown entity responsible for housing, Kāinga Ora, to "enabling housing supply" and "managing and delivering additional public housing".
In its July briefing to Woods on her new Housing portfolio, Treasury said that if Kāinga Ora didn't have a "narrow focus", it was likely that "alternate goals" would "dominate decisions on housing project selection, scope and funding".
"You can introduce other priorities after the acute need for housing is met," Treasury said.
Treasury didn't say what these "alternate goals" were, but the fact it didn't reference "first-home-buyers" once in its 10-page briefing provides a hint it was referring to KiwiBuild.
Urban Development Minister Phil Twyford, when he was still the Housing Minister, in May told interest.co.nz the Government was shifting some of its focus from first-home-buyers to renters. 
Supply at the centre 
Treasury went on to say: "The Government now spends more than $3 billion per annum on housing assistance. Without supply reforms, building programmes [of which KiwiBuild is one] will be expensive, inflationary, and slow to deliver."
"Even with substantial increases in budgets, housing assistance cannot address housing need across the spectrum in the current housing environment."
While there are supply-related reforms underway, the "housing reset" didn't include anything to up supply.
Tweaks were largely aimed at increasing demand for KiwiBuild houses, which Woods told interest.co.nz should give developers more confidence in supporting the scheme and ramping up supply.
Treasury said more land needed to be opened for development.
It noted that national policy statements on urban development and productive land, released for consultation after its advisory for Woods was written in July, would have "material impacts on housing supply".
National policy statements direct local councils on the approach to take when issuing consents under the Resource Management Act (RMA).
The proposed statement on urban development requires them to prioritise intensification, while the one on productive land directs them to protect highly fertile land from urban sprawl.
Treasury said: "A generally permissive approach of enabling housing both up and out is required or prices (public and private) will continue to rise.
"This will require changing councils' choices (through persuasion and incentives), requiring actions from them they do not wish to pursue (through an enforced, proscriptive and directive National Statement) or bypassing them (through devolution and/or centralisation of functions)."
Treasury also noted the role the RMA plays. An independent panel is reviewing this, but changes won't be made before the 2020 election.
Goal needs to be "lowering" house prices
In terms of Kāinga Ora, Treasury said the agency needed to be specifically focused on "lowering the price of housing".
When asked by interest.co.nz on Wednesday whether she believed house prices needed to fall, Woods wouldn't give a straight answer. However, she said the market was starting to respond to tweaks made by the Government.
Kāinga Ora will be established on October 1. It will be a Crown entity that will pull together Housing New Zealand, its subsidiary HLC and the KiwiBuild Unit, to lead urban development projects and be a public landlord.
Legislation to give it the power to override local planning rules to speed up development of large scale projects in designated areas is expected to be passed next year.
More funding for public housing necessary 
Treasury highlighted how the public housing waiting list was growing fast.
As at its July briefing, there were 11,655 households on the waitlist, plus 2,535 waiting for a transfer.
There were 1,899 households in private motels, with 381 households in motels for over three months at a cost of $1,500 per week. 2,782 households were in transitional housing, which is often government contracted motels.
Treasury said there was a case for increased government funding for public housing.  
It said the Government needed to offer "attractive payments" to providers of public housing.
"Market rents fall short of allowing investment in new public houses.
"The [HNZ] funding review could help build a case for increased government investment in public housing.
"It can also highlight the potential value of schemes that can support public tenants and applicants to successfully enter and sustain private tenancies; thereby reducing demand for more public housing places."
According to the Ministry of Housing and Urban Development, in 2018 there were 291,000 households that were either severely deprived, in public housing or were spending more than 30% of their gross incomes on rent.
There were more stressed renters not in public housing (the dark blue bar below) than there were renters who could afford a KiwiBuild-priced home (the green bar).
The housing reset didn't include policy or pledged funding changes aimed at the most deprived. 
Demand-side assistance could hike house prices
The Government did however act against Treasury's advice by offering first-home-buyers more support.
Treasury told Woods that relying on "demand-side assistance such as rental assistance and home ownership assistance will struggle to increase supply given the constrained environment".
"In fact, financial support is likely to increase prices when supply is constrained. The Accommodation Supplement and HomeStart grants are examples of demand side assistance."
Yet as of October 1, a cap restricting the size of HomeStart grants people can get if they band together to buy a house will be removed.
First-home-buyers who qualify for government-backed mortgages will also only need a 5% rather than a 10% deposit.
Treasury, in a briefing provided to Woods on August 21 (eight months after the reset supposedly began and just more than two weeks before it was announced), said these changes would cost $22.6 million over nearly five years.
It expected reducing the HomeStart deposit to 5% would help 2,400 households at a cost of $17.3 million, making HomeStart grants available to all eligible buyers who want to buy a house together would benefit 347 households and cost $1.4 million, and reducing the Welcome Home Loan deposit requirement to 5% would help 990 households and cost $4 million.