Surge of new listings and best sales numbers in four years at Barfoot & Thompson in January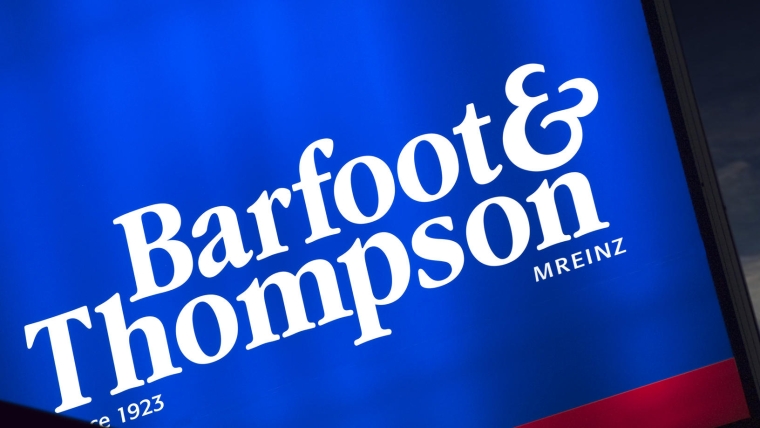 Barfoot & Thompson had a cracker start to 2020, achieving the highest level of sales for the month of January since 2016.
The real estate agency, which is the largest in Auckland by a substantial margin, sold 678 residential properties in January, up 3.8% on January 2019 and up 14.3% on January 2018.
New listings also rallied, with the agency receiving 1080 new listings in January, up 10.1% on January last year.
Prices remained firm, with January's median selling price of $885,000 being at the top end of its recent range and just below the March 2017 record of $900,000.
The average selling price was $951,631 which was also near the top of its recent range.
The agency had a total of 3537 properties available for sale at the end of January, down 18.4% compared to January last year but an improvement on December's figures which were down 24.9% on the same month a year earlier, suggesting the rise in new listings may be starting to ease the shortage of stock in Auckland.
But with sales and new listings both rising and prices holding firm near recent highs, the outlook looks promising for the peak summer selling season.
"It was an extremely confident start to the year," Barfoot & Thompson managing director Peter Thompson said.
"Buyers were active across all price segments and were prepared to pay near record prices.
"Growing numbers attended auctions and open homes during the month."
Thompson said the agency's rural and lifestyle divisions also experienced their best start to the year for three years, with strong sales numbers and excellent prices in January.
"The active markets led to a renewed interest in development land from those buyers unable to find an existing property that met their needs," he said.
The interactive graphs below chart the monthly changes in Barfoot's sales numbers, selling prices and new listings.
The comment stream on this story is now closed.