Government plans to buy and rent about 800 more houses, and set up 'temporary housing villages' as part of $300m investment to reduce homelessness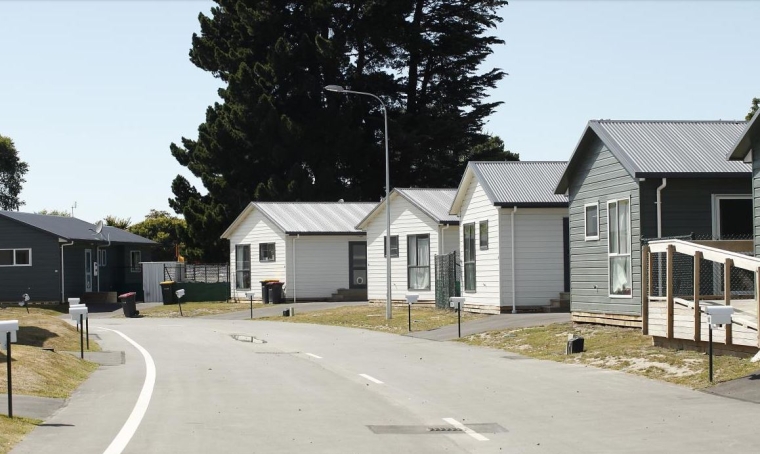 The Government is promising to increase the number of transitional housing places available by at least a third, by the end of the year.
It is committing to investing $175 million in finding 1000 additional houses/units/rooms to provide short-term accommodation for people who don't have anywhere to live.
As at December 31, 3,043 households were in transitional housing. People living in transitional housing pay rent of up to 25% of their income, which is in line with income-related rents for public housing.
The plan is to create 1000 additional places by doing the following (numbers are approximations):
- Renting properties (400)
- Buying properties (350-450)
- Creating "temporary housing villages" comprising of portable houses, as was done in Christchurch after the 2010/11 earthquakes (150)
- Using facilities like unused student accommodation and former motel rooms (30-50 rooms/units)
Housing Minister Megan Woods told interest.co.nz Kāinga Ora - Homes and Communities was confident it would in fact be able to find suitable properties to rent. 
As for the properties it plans to buy, the idea is for some of these to eventually be used as public housing, which tenants can rent longer-term. 
Woods couldn't confirm where the temporary housing villages would be located. 
The Government spent $48m on Emergency Housing Grants in the three months to December - 2.4 times the amount it spent in the December 2018 quarter.
This was largely due to a shortage of transitional housing seeing people housed in costly motels and hostels.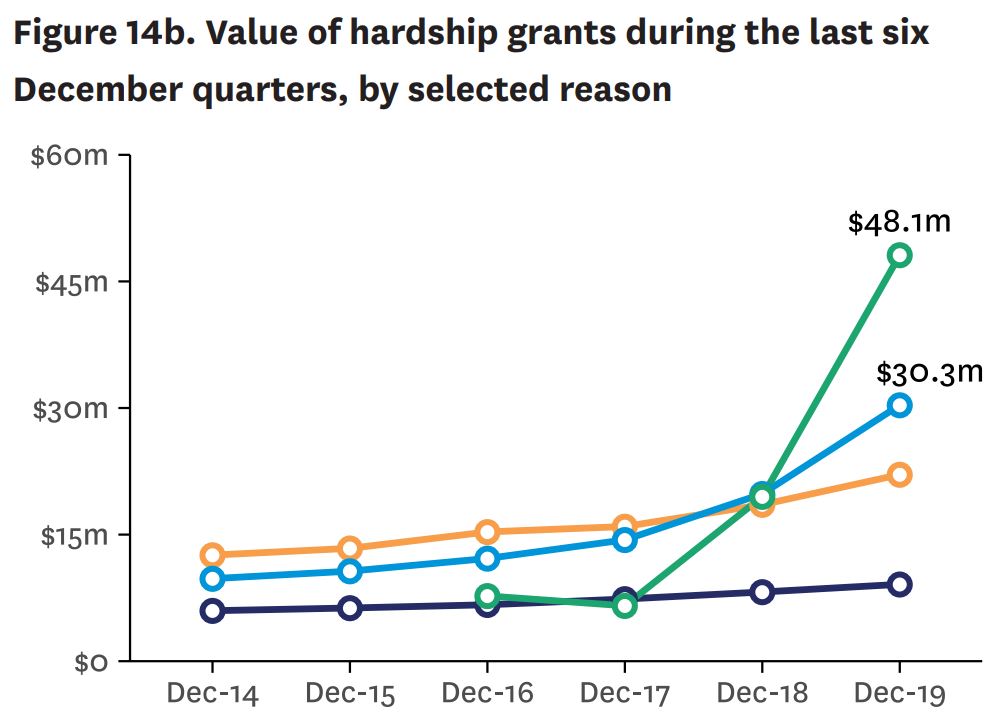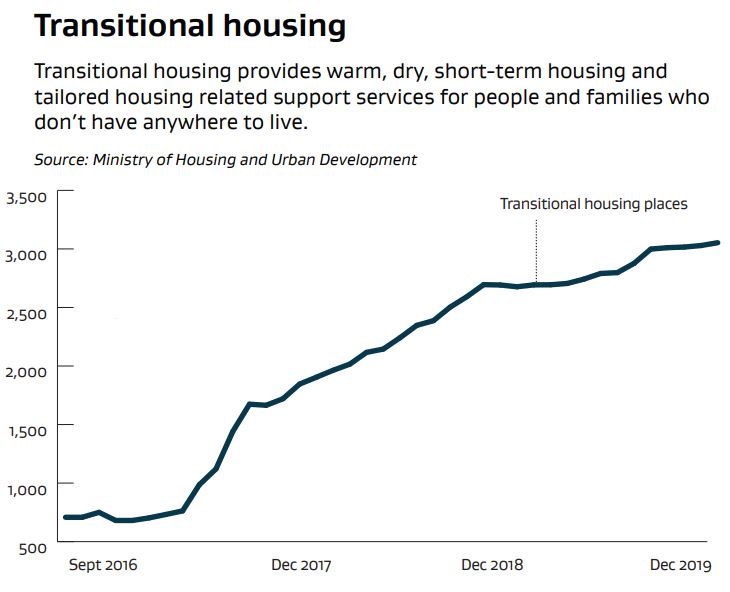 Woods said: "Motels were only ever intended as short-term emergency accommodation of up to seven days, but the average length of stay has increased to over seven weeks. 
"Motels are not a suitable environment for vulnerable individuals, families and whanau and they are also not cost effective."
There are more than 14,000 households on a waitlist for a public house. As at December 31, there were 68,970 households in public housing.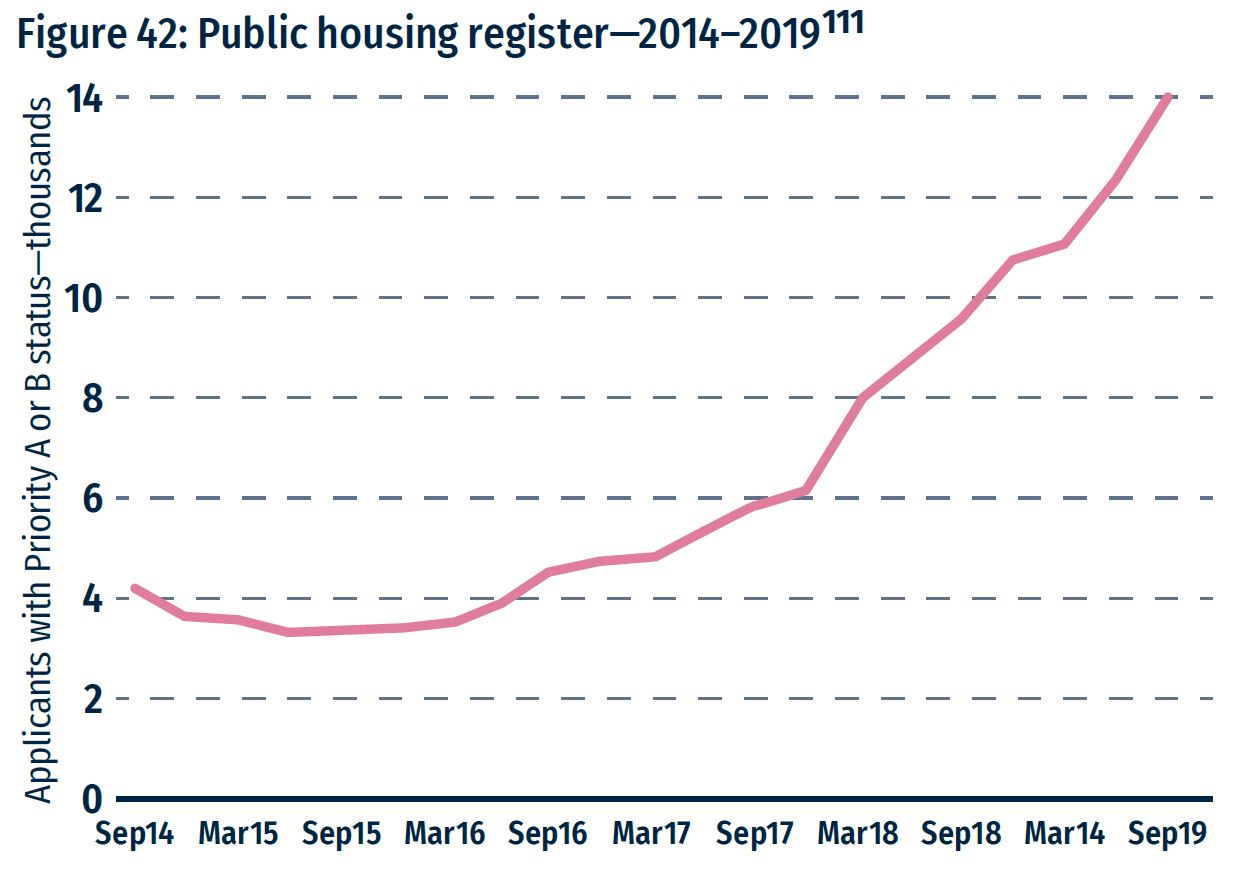 The Government is also committing to investing a further $125m over three years to prevent homelessness. The plan includes:
- $25.6m extra to the Sustaining Tenancies programme to help those at risk of losing their rental with practical support including budget advice, property maintenance, and mental health and addiction support
- $20m to work with Māori to prevent homelessness & expand housing supply that delivered by Māori
- $17.5m to support young people leaving Oranga Tamariki care into accommodation with wrap around support services
- $16.3m to help acute mental health and addiction inpatients transition into the community with housing and other wrap-around support
- $13.5m to pilot a rapid re-housing approach for people receiving Emergency Housing Special Needs Grants
- $19.8m to expand intensive case manager or navigator support services for people in emergency housing longer than seven nights
- $8.7m for a new housing broker service to connect with local landlords and help more Ministry of Social Development clients secure private rental homes
- $740,000 to fund programmes to help people gain skills and confidence to secure and manage a private rental home
- $9.3m to support the wellbeing needs of children in emergency housing, such paying for transport to school or early childhood education
---
See this story from October 2019 for an overview of the more structural reforms underway to increase the supply of housing, and these more recent stories on draft urban development and infrastructure financing legislation.