A closer look at Phil Twyford's much-anticipated Bill that will give central government the power to fast-track large urban development projects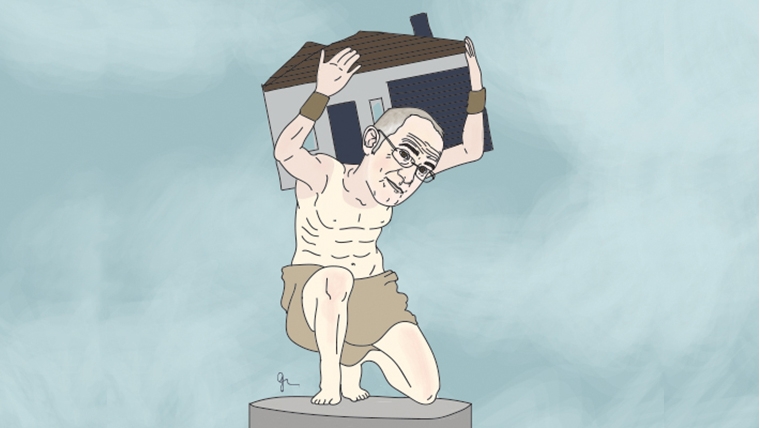 One of Urban Development Minister Phil Twyford's most important pieces of legislation is due to have its first reading in Parliament this week.
The Urban Development Bill is designed to give the new housing agency, Kāinga Ora - Homes and Communities, the power to speed up the development of large urban development projects.
It establishes a process the agency can use to cut the red tape from government-approved public or private projects.
The idea is for it to be a one-stop-shop that can consent projects so that developers don't have to go through separate consenting processes with different authorities.
There is no rule around how large a project would need to be to qualify, but Twyford's view is that a housing development would have to include "several thousand" dwellings, for example.
He said the sorts of projects that could benefit from the streamlined process include development around the proposed light rail corridor in Wellington or the Unitec site at Mount Albert.
The Bill is the sequel to a piece of legislation that enabled Kāinga Ora to be established on October 1 to bring together the KiwiBuild Unit, Housing New Zealand and its development subsidiary HLC.
Twyford hoped the "powerful" entity would see projects that would otherwise take a decade to get off the ground, come into fruition in a year or two.
What exactly would the legislation enable?
Let's say a private developer wanted to build 4000 houses, a block of shops and supporting infrastructure. This is the process they would follow under the Bill:
- Kāinga Ora evaluates the feasibility of the project. It gets views of local councils.
- The Finance Minister and Minister responsible for the administration of the Act (currently Housing Minister Megan Woods) endorse the project.
- A "special development project" (SDP) is set up under law. This defines the project's boundaries, objectives and governance. Its governing body should include a local council representative.
- Kāinga Ora prepares a draft development plan, including the development's design, information on what development powers will be accessed, whether any changes to normal Resource Management Act (RMA) planning instruments will be required, funding arrangements, and considerations given to Maori, environmental and heritage interests. Kāinga Ora engages with Ministers with interests in different parts of the project (IE the Minister for the Environment if reserve land is to be included in the development).
- Kāinga Ora publicly notifies the draft development plan for consultation. Submissions are heard and considered by an independent hearings panel.
- The independent hearings panel reports back to the Minister responsible for the legislation, possibly recommending amendments be made to the development plan.
- The Minister responsible for the legislation approves or declines the plan.
What powers will Kāinga Ora have?
Kāinga Ora and its partners will be able to:
acquire land - either through agreement or compulsorily  
override, add to, or suspend provisions in RMA plans or policy statements
act as a consent authority (city/district level) under the RMA
veto or amend resource consent applications
delegate, with Ministerial approval, some development powers to crown entities (powers to acquire land and levy targeted rates can't be delegated)
use funding tools for infrastructure and development activities
levy targeted rates and development contributions
build and change infrastructure
reconfigure reserves
What protections will be in place?
Twyford said he spent time ensuring there would be enough environmental/Maori/heritage protections in place without reducing Kāinga Ora's effectiveness to truly speed up the process.
In terms of land acquisition, safeguards are broadly the same as the Public Works Act, but Kāinga Ora can dispose of the land without being required to offer it back to the former owner if certain development work has been completed. The exception is where the land is former Maori land.
An SDP's objectives have to be consistent with national policy statements, national environmental standards, and other national directions under the RMA.
Reserve land, land subject to conservation interests and coastal marine areas can only be included in the project with the Conservation Minister's approval. The Minister also needs to approve any changes to existing reserves.
Kāinga Ora has to seek recommendations from Heritage New Zealand on the protection of heritage values for a proposed project area. The development plan cannot override planning rules and other provisions protecting historic heritage in a way that would make them more permissive to development.
Nationally significant infrastructure providers must be engaged during the initial assessment stage of the SDP process.
And the Bill can't be used in respect of Maori customary land, Maori reserves, common marine and coastal areas protected by customary rights. Some other categories of land can't be compulsorily acquired but may be developed with the owners' consent.
National's view
National's housing spokesperson Judith Collins' initial take on the Bill is that "it looks similar to some of the things we were doing".
She said she would be able to comment further once her party's caucus had discussed it.
National will release a discussion document on its housing policy next Monday.