A wrap of the not so politically sexy work underway to increase the supply of houses... eventually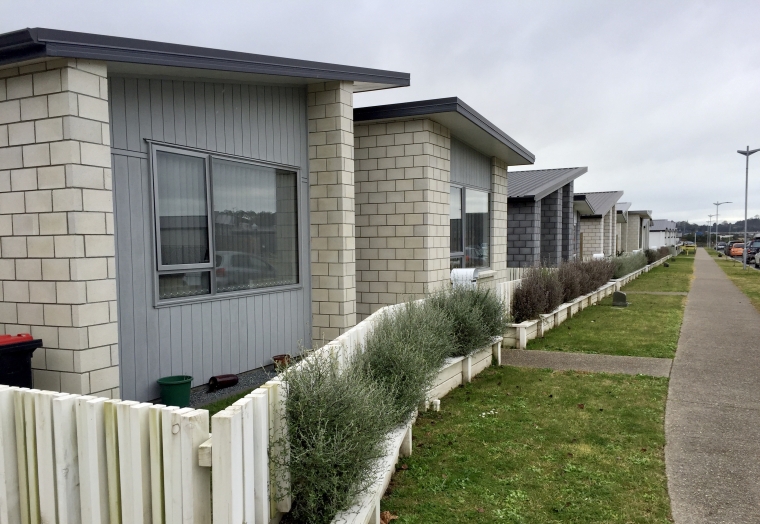 By Jenée Tibshraeny 
Any resolute folk out there still holding their breath over the Government making real headway addressing the housing crisis, please come up for air.
Change is on the horizon, but it's taking time.
The Government has successfully pushed through policy changes aimed at curbing housing demand – particularly by speculators.
But the crucial supply-side reforms key to unlocking land for development, funding infrastructure, getting large-scale government-led developments built, and sharing risk in a way that doesn't stifle development are a wee way off.
In fact, there's a risk that if some key pieces of legislation aren't passed during this electoral term, and if a National government is elected next year, much of the leg work done by the Coalition Government will go up in smoke.
Building and Construction Minister Jenny Salesa on Friday announced plans to introduce a certification scheme to reduce perfricated housing consenting requirements. She also annoucned improvements to building product information disclosure requirements and penalty hikes for non-compliant builders.
Yet legislation will only be introduced in the first half of next year. It will then have to go through the regular parliamentary process before being passed – hopefully before the election.
Salesa is yet to make a call on more divisive issues involved in the overhaul of the Building Act 2004, like licensing building practitioners and possibility reallocating risk for building work between local councils, builders, homeowners and insurers.  
This reallocation of risk issue is key.
Ratepayers have forked out around $1 billion in the last decade for local councils to settle building disputes.
They've ended up with this bill because New Zealand uses 'joint and several liability' to allocate liability when multiple parties are responsible for the same loss. This means a claimant can recover damages from any or all of the parties that caused the loss. If one of the parties is no longer in business, the onus falls on whoever's left standing - AKA the local council that provided the building consent.
Salesa doesn't appear to have decided whether to cap councils' liability, so they become less risk adverse and speed up the consenting process.
The issues here are complex, as if the buck doesn't stop with the council, then whoever else it stops with needs to be covered by insurance. But if insurers deem them risky and charge them high premiums or refuse to insure them… well, then there's a problem.
Insurers will be more comfortable if builders are made to meet higher standards. Getting the balance right will be complex – especially as on top of dealing with building quality issues (to avoid another leaky homes saga for example), consenting authorities will increasingly have to weigh up climate risk.
In other words, will the house it gave you consent to build on the coast be insurable in 10 years' time? If it turns out it isn't, who's liable?
Liability is complex and doesn't make for a compelling election campaign issue. But it is a key part of the housing jigsaw that isn't being built in a hurry.
Then, of course, is the reform of the Resource Management Act (RMA). A working group has been tasked with making a list of recommended changes by mid-2020. Legislation won't even be drafted before the election.
National is treating RMA reform as the panacea to solving the housing crisis, so will push on with this if elected. The question – as always – is whether it will build on the work started under this government, or put its own stamp on it.
National's Judith Collins has already put a stake in the ground and said reforms should better protect property owners' rights.  
A third key piece of work underway, key to enabling more houses to be built, is around Kāinga Ora – the agency set up on October 1 to pull together Housing New Zealand, its subsidiary HLC and the KiwiBuild Unit, to lead urban development projects and be a public landlord.
A bill will be introduced before the end of the year to give Kāinga Ora access to a range of existing development powers that are currently spread across multiple statutes and agencies.
This will be crucial in giving central government the ability to override local planning laws to speed up development of large-scale projects in designated areas.
It's a key part of what's needed for KiwiBuild to gain traction (should the Government put much resource into it).
It essentially gives Urban Development Minister Phil Twyford the tools to do much of what he campaigned on ahead of the 2017 election.
Writing a solid piece of legislation and getting it passed before the election is a must for him.
Twyford also wants to introduce legislation to enable new infrastructure funding models, like the one used in Milldale north of Auckland that sees homeowners help fund local infrastructure via a levy added to their rates, to be rolled out more easily.
There aren't visible signs of progress at this stage.
However, there is in theory nothing stopping other consortiums replicating what Auckland Council, Fulton Hogan, Crown Infrastructure Partners, ACC, Auckland Transport and Watercare are doing in Milldale, in other parts of the country.
Finally, work is underway to ensure a new National Policy Statement on Urban Development, which will direct local councils to provide for more intensification under the RMA, takes effect during the first half of 2020.
If you weren't blue-faced holding your breath for quick, structural change to enable more houses to be built, you might be blue-faced having read this list of work underway.
The Government should be given kudos for tackling the root causes preventing enough houses from being built.
It helped ease demand with its foreign buyer ban and extension of the bright-line test (even though the Reserve Bank's loan-to-value ratio bank lending restrictions was the real handbrake on demand).
But it's these long-standing structural supply-side issues that are the real spanner in the works.
Should Labour have been less 'big ideas' and more 'pragmatism' while it was in opposition, so it could hit the ground running a little sooner when it took office? For sure.
Is it moving fast enough now? It's hamstrung by its lack of experience.
What its experience over the last two years should show it is that it should've prioritised doing the above; given itself the tools to actually build more houses, before putting the spotlight on a programme like KiwiBuild.  
Sure, KiwiBuild was a sexier policy, more of a vote winner. But that's what the spin doctors swarming the Beehive are experts in – framing "boring" issues like liability and infrastructure funding in a way to get the public on board.
Take a second breath. There is hope for supply-side reforms to see more houses built. Eventually.