Real estate agents in self isolation means no open homes, no auctions and no property viewings or inspections, bringing the property market to a grinding halt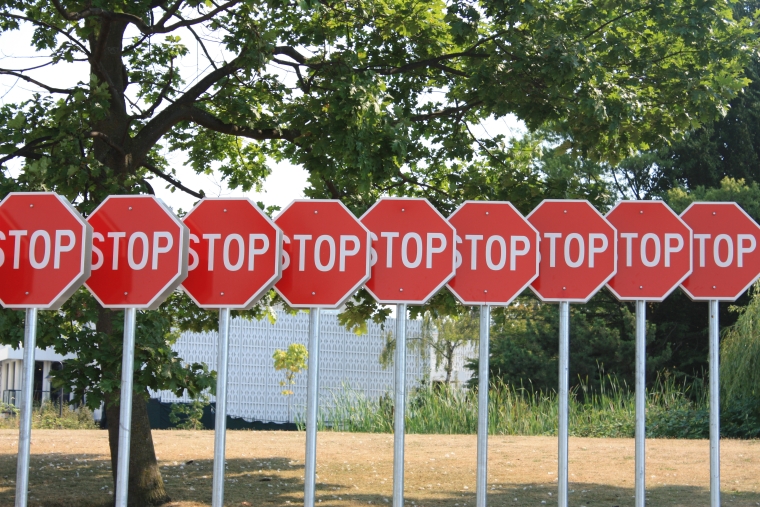 The property market came to a sudden halt this week as the real estate industry joined the rest of the country in lock-down mode.
Real estate is not considered an essential industry so agents and other property professionals and their support staff must self isolate like everyone else.
Open homes and auctions have been cancelled and agents can no longer hold face to face meetings with vendors or potential buyers or undertake property viewings.
Effectively this has brought the property market to a virtual halt, a situation that is likely to continue for as long as the lock-down remains in place.
Yesterday (March 25) Ray White City Apartments in Auckland's CBD conducted what may have been the last live residential property auction in the city before the official lock-down commenced at midnight.
It was a subdued affair with just three properties on offer and only two potential bidders turning up, however neither of them was prepared to bid and the only bids received were made over the telephone.
All three properties were passed in.
Ray White City Apartments director director Daniel Horrobin said the company had looked at the possibility of holding virtual auctions over the internet but decided against it.
His staff would continue working remotely from home to assist their clients but he expected actual sales to "come to a bit of a halt."
He said there could be a few instances where an apartment becomes available for sale in a building where another investor already owns other apartments and is keen to acquire more and would be happy to buy without physically entering the property.
New guidelines issued by the Real Estate Institute of New Zealand said owners and tenants would not be able to move into or out of properties during the lock-down period and the Auckland District Law Society had recommended that all settlements be deferred until after the lock-down is lifted.
The lock-down would also affect rental property managers, who are also required to self isolate.
Martin Dunn, the Chairman of Auckland real estate agency City Sales, which manages a substantial portfolio of rental properties on behalf of landlords, said the company's property managers were always on call 24/7 to deal with emergencies such as burst water pipes or loss of utilities at properties they manage and that would continue.
However under the new guidelines issued by the REINZ, property managers would not be able to undertake routine property inspections, conduct rental viewings when properties became available to rent or have face-to-face contact with tenants or landlords.
Urgent maintenance could still be carried out but routine maintenance should be deferred until after the lock-down ends, the guidelines said.
The comment stream on this story is now closed.
You can receive all of our property articles automatically by subscribing to our free email Property Newsletter. This will deliver all of our property-related articles, including auction results and interest rate updates, directly to your in-box 3-5 times a week. We don't share your details with third parties and you can unsubscribe at any time. To subscribe just click on this link, scroll down to "Property email newsletter" and enter your email address.