KiwiBuild projects will be under pressure if housing prices start falling significantly, Greg Ninness says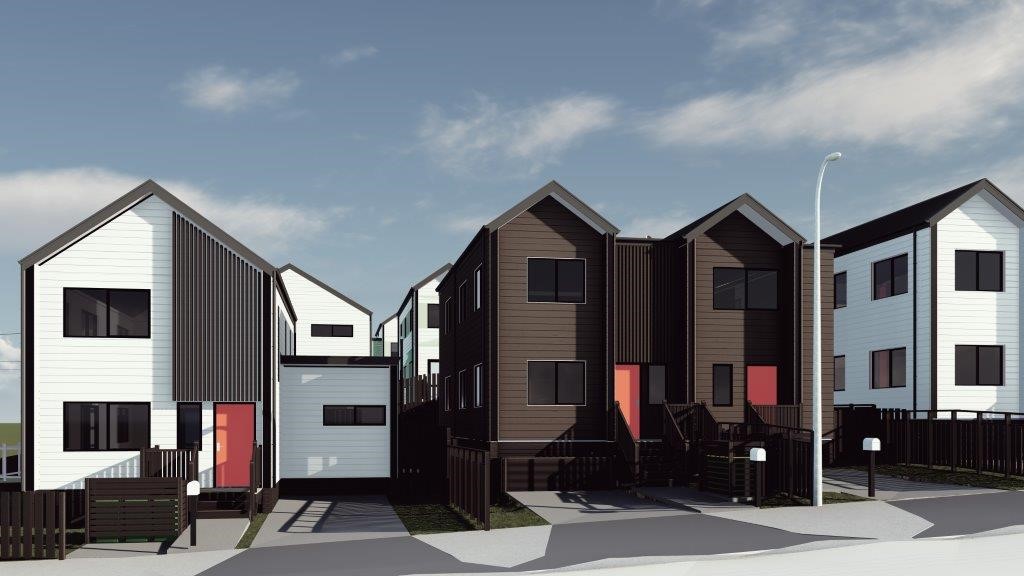 By Greg Ninness
As we begin to emerge from the COVID-19 lockdown tunnel the Government will face some difficult decisions about the shape and direction of the KiwiBuild scheme.
That's because the housing market we see when we emerge from the tunnel could be quite different to the one we left behind at the other end.
One of the biggest differences could be around price.
As the market slowly kicks back into life it's likely that prices will be down compared to where they were pre-lockdown.
But it could be several months before we know by how much, and even longer before we can plot a likely course for prices in the future i.e, whether they will keep falling, fall and then flatten out, fall sharply then begin a long slow rise, or whatever.
Such uncertainty makes life particularly difficult for developers (and their financial backers) looking to launch projects that won't be finished for two or three years.
KiwiBuild will be affected because it works in conjunction with private developers to bring projects to market.
Although KiwiBuild can assist those projects get off the ground by providing an underwrite agreement where the developer can provide a specified number of lower-priced homes that are reserved for first home buyers, the developer and their financiers will still need to be confident that they will be able to sell the rest of the homes on the open market and make a profit, if the development is to proceed.
That confidence could be in short supply in the coming months, which is a shame because there are some very big KiwiBuild projects waiting in the wings.
One of the biggest is a plan to build around 3000 homes on land that was formerly part of the Unitec campus in the Auckland suburb of Mt Albert.
This will involve private developers partnering with the Government to provide a mix of social housing that would be rented to people on low incomes via the Government's housing agency Kainga Ora, KiwiBuild homes reserved for first home buyers, and homes that would be sold on the open market.
The project was first announced just over two years ago but we have heard very little about it since.
With a general election scheduled for September we might normally have expected to see some basic details about the project rolled out about now, such as who the Government intended to partner with in the project, what the mix of housing in the project would be, and maybe even some indicative prices.
Such an announcement may have been put on hold while the focus has been on the unprecedented events of the last few weeks, but it's also likely that all of those involved in KiwiBuild projects, including their private developers, have been running pencils over their numbers to see if they are still viable in the post-lockdown world.
It may well be that significant changes may be needed to such projects if they are to get off the ground, and with construction likely to play a key role in post-lockdown recovery and housing likely to remain a core election issue, the Government can't afford to dally in making critical decisions around KiwiBuild so that these projects can get underway.
Fortunately it does have some options.
It could proactively take a hit on the value of land it has already acquired for such projects, writing down its value to a level that would allow homes to be developed at lower price points where they would sell more readily. This isn't a get-out-of-jail-free card for the Government because the loss would need to be accounted for and possibly result in the need to recapitalise the entities involved. But it's something that may be forced on them by market forces anyway if prices fall significantly.
Increase the percentage of homes earmarked for social housing or KiwiBuild buyers in projects, meaning the Government would take more risk and private developers less. This may also increase the total number of homes in each development.
The Government could completely take over some developments for social housing and KiwiBuild and proceed on its own if private developers were unwilling to do so.
Developments could be staged so that the social housing and KiwiBuild components were built first to get projects off the ground, and private developers would be brought in later to develop homes for the open market once the market had settled.
Finally, KiwiBuild could be put on on the back burner until market conditions are more favourable, and the Government could concentrate its efforts on substantially ramping up Kainga Ora's social housing development plans. This would still stimulate the construction industry and increase supply at the bottom of the market where it is most needed.
The comment stream on this story is now closed.
You can receive all of our property articles automatically by subscribing to our free email Property Newsletter. This will deliver all of our property-related articles, including auction results and interest rate updates, directly to your in-box 3-5 times a week. We don't share your details with third parties and you can unsubscribe at any time. To subscribe just click on this link, scroll down to "Property email newsletter" and enter your email address.