ANZ report affirms forecast of 10% to 15% fall in house prices this year but warns there's a risk they could fall by more, says commercial property market likely to be even more badly affected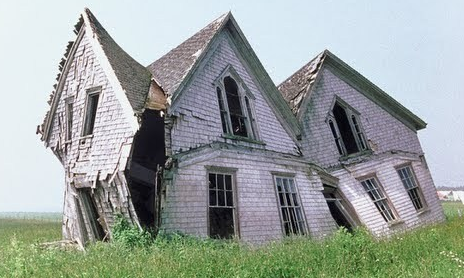 ANZ is sticking with its forecast that house prices will fall 10% to 15% this year, but says there is a risk they could fall by more.
In its latest NZ Property Focus report, ANZ's economists confirmed their earlier forecast that house prices would likely fall by 10% to 15% this year, compared to an 8% to 10% fall in GDP.
"On balance, we see downside risk to our forecast," the report said.
"Usually the housing market actually responds more to downturns in GDP than we have assumed. This means there is a risk of an even greater fall. But with the current downturn so far outside of usual historical events, it is unclear what "normal" for the property market would be right here and now," ANZ said.
The report also warned that the Reserve Bank may have only a limited ability to prevent house prices falling.
"We don't think the RBNZ can prevent house prices falling double digit, but they may be able to support a faster recovery," the report said.
"Nonetheless, downside risks remain, particularly if financial market jitters were to lead to a tightening in funding markets and credit supply."
The report said ANZ does not provide regional price forecasts, but regions were considered more at risk if they were significantly exposed to tourism, had tended to attract new migrants and overseas students, had seen high rates of new building recently and had experienced rapid increases in house prices.
On that basis, the report said the regions most vulnerable to price falls were Queenstown-Lakes, Mackenzie, Kaikoura, Westland, Taupo and Thames-Coromandel.
The report said residential rents would also come under downward pressure.
"Rents will also be affected by lower demand and reduced ability to pay," it said.
"More supply coming on stream due to short term rentals sitting vacant will also see the supply-demand balance shift and put rents under downward pressure. This will become clear as new tenancies are entered into and in some cases where tenants negotiate down their rents to a level they can afford. Landlords in some regions may not have much negotiating power, given the increase in rentals available," the report said.
The report also warned that the commercial property market could face even tougher times than the residential market.
"Lower rents, falling prices and credit constraints are expected to affect the commercial property market too," it said.
"Indeed, impacts are likely to be greater they are than on the residential side. The commercial property market is very cyclical, which means it is very affected by cycles in GDP and incomes. This is because there is a link between business activity and demand for commercial buildings."
"Additionally, some participants in this market take on more risk. Riskier ventures may be more vulnerable to asset price falls, exacerbated by the fact that they are probably also more likely to come up against credit constraints," ANZ said.
The comment stream on this story is now closed.
You can receive all of our property articles automatically by subscribing to our free email Property Newsletter. This will deliver all of our property-related articles, including auction results and interest rate updates, directly to your in-box 3-5 times a week. We don't share your details with third parties and you can unsubscribe at any time. To subscribe just click on this link, scroll down to "Property email newsletter" and enter your email address.