Rather than cashing up, landlords are buying more properties after changes to the Residential Tenancies Act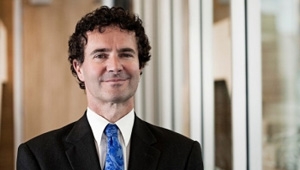 Fears that recent changes to the Residential Tenancies Act would cause investors to exit the market appear to have been baseless, according to the latest survey of real estate agents by the Real Estate Institute of New Zealand and economist Tony Alexander.
The October survey showed a strong majority of agents reported more investors were looking to buy residential properties than were looking to sell, and the numbers looking to sell had increased every month since May, with investor interest more than twice as strong in October as it was in May.
"That ...should finally put to rest the argument that the government's imposition of new rules raising landlord costs and shifting tenancy power to renters, will generate an exit of investors from the sector and produce a sharp reduction in rental accommodation availability," the report said.
"If some investors are selling, many more are buying."
The survey's results suggest the claims, by landlord groups prior to the passing of legislation, of a mass exodus of landlords from the market was probably little more than scaremongering motivated by self interest.
The survey also found that a slim majority of agents reported seeing less interest in local properties from overseas buyers, which made it unlikely that there would be a rush of returning New Zealanders to prop up demand.
"This validates the fact that currently the gross inflow of Kiwis to our shores is very low and suggests that when international travel becomes available quarantine-free, we will not see the rush of one million Kiwis back to our shores as some might be thinking," the report said.
"However, it should be noted that ahead of lockdown the net flow of Kiwis back home hit a record of +20,000 after averaging an annual loss of that amount in the previous two decades," it said.
The survey also found that obtaining finance was still a concern for many, even with the removal of loan-to-value ratio restrictions on new mortgage lending, with 46% of agents reporting this as a concern.
However concerns about rising unemployment and loss of income are fading, with just 27% of agents reporting those as concerns compared to 48% in May.
The comment stream on this story is now closed.
You can receive all of our property articles automatically by subscribing to our free email Property Newsletter. This will deliver all of our property-related articles, including auction results and interest rate updates, directly to your in-box 3-5 times a week. We don't share your details with third parties and you can unsubscribe at any time. To subscribe just click on this link, scroll down to "Property email newsletter" and enter your email address.