New report by heavy-hitter academics and economists says in order to create a knowledge hub in Auckland it will be necessary to have affordable housing for people moving from the regions; land tax mooted again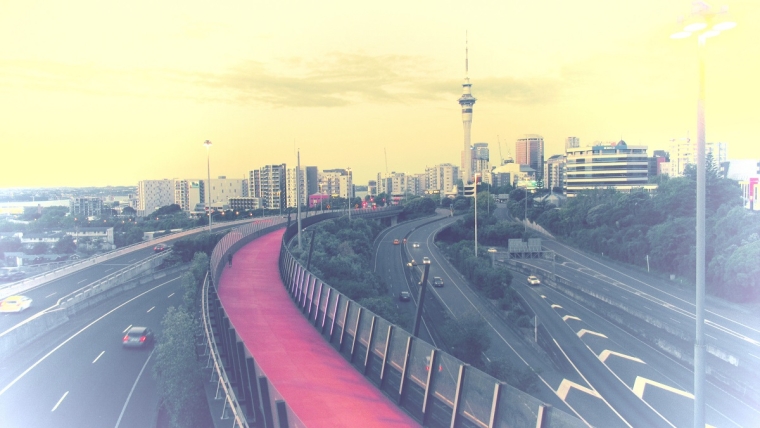 A new report by a heavy-hitting group of academics and economists says Auckland housing must be affordable if the city is to become a globally competitive hub for innovation.
And the report again raises the idea of a land tax, saying land taxes "are both efficient and progressive, and are more effective than other forms of wealth tax".
A lack of policy coordination across and between the different arms of central and local government has "precipitated the housing affordability crisis in Auckland that is now quickly spreading to other cities and regions", according to the report.
The report, New Zealand's economic future: COVID-19 as a catalyst for innovation was produced by Koi Tū: The Centre for Informed Futures, a think tank and research centre at the University of Auckland. 
The authors were Ryan Greenaway-McGrevy, Director of the Centre for Applied Research in Economics (CARE) at the University of Auckland, Tim Maloney, the Head of the School of Social Sciences and Public Policy at AUT and the Chief Economist at the Ministry of Social Development, Arthur Grimes, the Chair of Wellbeing and Public Policy at Victoria University of Wellington's School of Government and a Senior Fellow at Motu Research, Sir Peter Gluckman, Director of Koi Tū: The Centre for Informed Futures and Anne Bardsley, Deputy Director of Koi Tū: The Centre for Informed Futures. 
They say that New Zealand needs to refresh many aspects of its economic strategy including giving greater focus to innovation and the knowledge economy. And they call for investment in Auckland as an innovation hub – together with building off the concentrated expertise in other cities, boosting the country's national research and development (R&D) spend, and encouraging multinational corporations to invest in New Zealand R&D as part of "a cohesive strategy to reset our economic future in the wake of Covid-19".
The report says Covid-19 has presented a unique opportunity to develop comprehensive economic policies that address research and innovation, the role of cities, housing and taxation, and demographic and workforce issues.
"It is time for fresh thinking about how we do business. Given our geographical isolation and the need to reduce the impact of extractive industries, our most important asset will be knowledge applied in all sectors, including digital and agricultural sectors. Building this asset will require new strategies, and a significant change in direction and focus for the New Zealand economy," the report says. 
In describing the need to make Auckland a globally competitive hub for innovation, the report says New Zealand has long been "embedded" in the global economy, relying on overseas markets not only for our products, but for the capital and labour required to develop our economy.
"The shift towards cities as the centrepiece of the modern economy requires a change in the way that we understand how countries compete in global markets. In order for New Zealand to compete to retain and attract people and capital, Auckland must be able to compete with the likes of Melbourne, Sydney, Singapore and London.
"The policy changes needed will in turn have spill-over benefits to other cities and regions across New Zealand. Regional development cannot be considered independently of urban policy. Significant changes need to occur to our urban geography, educational system, cultural and social amenities, fiscal and tax policies in order to create the conditions for knowledge-based clusters to grow."
'A fundamental first step'
In the report the efficiencies derived from firms and households locating close together are referred to as "agglomeration effects".  It says agglomeration benefits include deeper and wider labour markets for employees and firms, greater specialisation in the supply of inputs to production, and knowledge spillovers through local networks. 
"High house prices prevent us from benefiting from agglomeration efficiencies. Restoring housing affordability will be a fundamental first step towards creating the foundation for agglomeration economies to flourish."
The report's authors say Auckland "must be" affordable while preserving and enhancing the amenities that make it attractive to global and local firms and talent.
"It will be challenging to deliver this combination of attributes without determined policy effort and coordination."
They say policy settings at the central and local government levels have led to burgeoning housing demand while holding back supply - resulting in skyrocketing house prices.
"Census data reveal that while the population of Auckland increased by 11% between 2013 and 2018, the number of occupied dwellings increased by only 5.7%.
"The lack of policy coordination across and between the different arms of central and local government has precipitated the housing affordability crisis in Auckland that is now quickly spreading to other cities and regions."
'All options on the table'
Housing supply must respond to demand in a manner that preserves and enhances the natural amenities of Auckland and expands the mix of dwellings available to households and families, the report's authors say.
"All options need to be on the table: detached housing, terraced housing and apartments. Thoughtful urban planning will be required to ensure that Auckland remains an attractive city to people from a variety of backgrounds and a variety of interests, requiring coordination and cooperation between economists, urban planners, civil and transportation engineers."
The say unaffordable housing "also erects a wall between Auckland and the rest of the country" by denying households from the regions the opportunity to seek employment in the main centres.
"In order to create a knowledge hub in Auckland, we will need to draw, in part, on our own home-grown talent from around the country, necessitating access to affordable housing in Auckland for people moving from the regions."
They note that recent changes made under the Auckland Unitary Plan have led to a partial relaxation of land use regulations to allow private development to build both up and out.
"The impacts of these changes must be closely monitored in order to assess whether additional legislative and regulatory changes are necessary.
"This must include significant reform now that the Resource Management Act (RMA) is to be replaced, to enhance spatial planning that can enable a sizeable expansion in Auckland's (and other cities') housing stock. Equity considerations also call for a material increase in the stock of social housing or increased subsidies for alternate approaches."
Land tax
Policies to support agglomeration must be funded, and funded fairly, while maintaining an incentive to maximise agglomeration efficiencies, report says.
"For example, a land tax levied on the value of unimproved land would help to achieve these goals. 
"Many of the benefits of agglomeration are capitalised into the value of land. Proximity to the city matters – and proximate land is scarce. Landowners in Auckland are poised to reap substantial gains under policies that cultivate high tech clusters, while it is the workers, entrepreneurs and investors that will supply the labour, energy and appetite for risk that will make it all happen. A land tax coupled with a reduction in income taxes rewards work while reducing the rewards from land banking and speculation."
Land taxes are both efficient and progressive, and are more effective than other forms of wealth tax, the report authors say.
"They are efficient because land is immobile and fixed: landowners cannot respond to a land tax by producing less of it or by moving their land to jurisdictions where taxes are more favourable.
"They are progressive in that landowners tend to be wealthy, and because land is fixed and immobile, a land tax presents few opportunities for landowners to pass on tax incidence to others. In addition, because they are levied on the unimproved values, land taxes also incentivise development and intensification, further increasing agglomeration.
"For these and related reasons, the 2010 Tax Working Group recommended a land tax to the then government. However, their advice was not acted upon." 
Infrastructure will be required
The increased population that underpins 'agglomeration' will require infrastructure such as roads, sewerage and water supply, raising problems of how such infrastructure is planned and funded, the report says.
"The short-termism of much of our urban planning is increasingly obvious with horizontal infrastructure in a relatively parlous state.
"The need for dependable, quality water supplies has been highlighted repeatedly both by experience and in official reports, but little has been done to rectify deficiencies in part due to funding and planning constraints. A range of options can be explored to fund infrastructure upgrades and extensions, potentially including betterment taxes on areas that benefit most from new infrastructure investments."
The report authors say that building both up and out to enable population growth can potentially entail significant congestion costs, undermining the appeal of working in the city and "exacerbating our carbon footprint".
"Densely populated cities that have ample public transport tend to have lower carbon emissions per capita.
"To get the most out of our cities we need to make significant improvements in public transportation to rapidly move people living in suburbs and exurbs [areas beyond the suburbs, such as lifestyle blocks] into and out of the places where the jobs are located.
"In general, these rapid transit options need to be grade separated (i.e., rail and busways that are separated from roads) to ensure that the modes are not competing with cars on the roads.
"Public transportation should also provide rapid transit options to families that wish to locate in detached housing further from the city centre, including the exurbs of Auckland and the townships along existing rail lines to Hamilton and Whangarei."
Migration and workforce
Turning to migration and workforce policy, the report says the closing of NZ's borders has "shone a light" on how both in- and out- migration operate as a "safety valve" in our labour market, mitigating the impact of economic shocks on unemployment rates, job vacancies, wages and prices.
"But the broader, long-term implications of international labour mobility on our labour market need to be better understood," it says.
"A clear population strategy is needed that coordinates policy across demographic change, workforce, immigration, environment, housing and urban domains, and is protected from short-term political vicissitudes."
Policies to support agglomeration and innovation rely on attracting high-skilled workers to our shores, the report authors say.
"But immigration policy must be coordinated with housing and urban policies to ensure that we have the requisite dwelling stock and utility infrastructure to support increases in population.
"It is also critical that a population strategy coordinates with environmental policy in order to accommodate a growing population in a sustainable manner." 
The report says over the longer term these issues cannot be separated from the issues arising from the impact of technology on the future of work, the predictable demographic changes ahead, and the unresolved issue over a longer-lived population with a retirement age that is is increasingly unrealistic for many.
"We need a much better understanding of the drivers of ongoing structural change in the labour market, which pre-dated COVID-19 and will persist beyond the pandemic. COVID-19 has likely accelerated the impact of some of these factors, while decelerating others."