Property and residential construction company Stonewood Group launches a finance arm to fund residential developments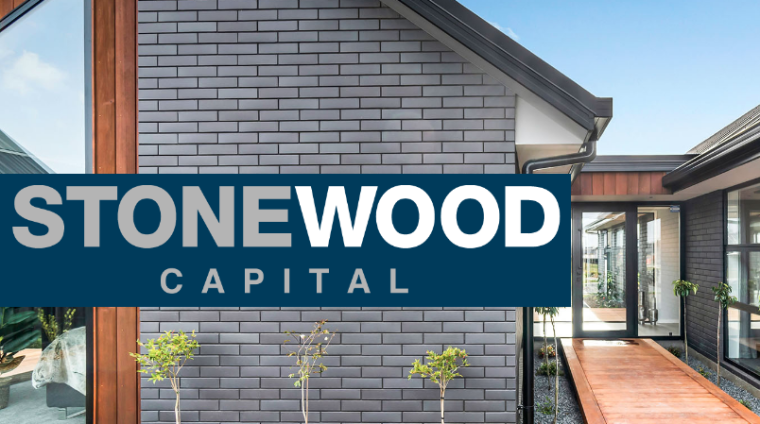 Property and residential construction company Stonewood Group, owned by the Chow brothers, has launched a finance arm to fund residential developments and is hinting about a possible later launch of a commercial property fund.
Stonewood Capital is aiming to raise at least $25 million, but possibly up to $50 million depending on demand, with the offer open to wholesale investors from early next year.
The special-purpose finance company was launched at an event at Auckland's Park Hyatt on Thursday (November 19), with guests including former Prime Minister and current ANZ NZ chairman John Key, as well as independent economist Tony Alexander.
Originally known for investments in the adult entertainment industry (which they sold out of in December 2019), the brothers, John and Michael Chow, bought the assets of Stonewood Homes when it went into receivership owing $28 million in 2016. 
John Chow said the intention was for Stonewood Capital to "provide an alternative to bank funding for developments by the Stonewood Homes franchisees and licensees".
A "key differentiation" between bank funding and Stonewood Capital was the fact that banks required significant presales, he said.
"We are personally investing our own money into Stonewood Capital, amounting to 10% of the vehicle. And being the first money in, we will be the last money out," he said.
"With 20 Stonewood Homes franchisee builders nationally, we have the capability, scale and the resources to deliver about 200-300 more homes than we currently are," he said.
The website for Stonewood Capital says the key objective is "to introduce wholesale investment capital to fund residential developments across New Zealand through the Stonewood Homes Franchisee and Licensee networks." 
It promises investors "a strong and consistent financial return", with the investment offering based on "a fixed annual interest rate, paying investors quarterly". 
Investing in Stonewood Capital Limited is open only to "qualifying wholesale investors" who meet one or more of the investment criteria outlined in the Financial Markets Conduct Act 2013 (FMCA), the website says.
Residential build projects already in the Stonewood Group project pipeline in Auckland include:
·Five two-storey standalone dwellings in Milford – $6.5 million project value
·10 residential townhouses in Albany – $11 million
·16 residential dwellings & 3 retail opportunities in Belmont – $16 million.
The Chow brothers have set a goal of owning NZ$2 billion in assets by 2025. The Stonewood Group also aims to become New Zealand's largest private property company by 2025.
John Chow said a commercial fund may also be in the pipeline for Stonewood Capital.
"This would potentially involve funding several significant redevelopments such as the recently purchased 280 Queen Street building which, following a $120 million refurbishment project, is forecast to be valued at over $300 million."