Jacinda Ardern says 'sustained moderation' remains the Government's goal when it comes to house prices, as people 'expect' the value of their most valuable asset to keep rising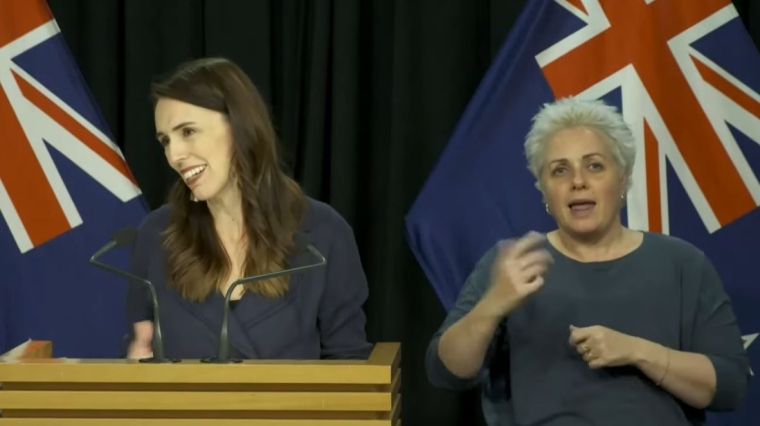 Prime Minister Jacinda Ardern says she would like to see small increases in houses prices, acknowledging most people "expect" the value of their most valuable asset to keep rising.
Her comments come as the Salvation Army warns: "It is likely that without substantial changes in housing policy New Zealand will experience the equivalent of the intergenerational scarring, which resulted from the labour market reforms in the 1980s."
Asked by interest.co.nz (see video below) whether "sustained moderation" of house prices was still the government's goal, Ardern said: "Yes. We don't want to see the significant increases; these huge jumps in house price growth.
"It means it becomes out of reach for people as their incomes or their wage growth doesn't keep pace."
Asked to explain why a fall in prices would be bad, Ardern said: "What we've simply expressed here is that the growth that we've seen is unsustainable. So, if anything, it is much more sustainable to have those much smaller increases. I think people expect that you see that in the market.
"What we also accept is that for most New Zealanders, their house is their most significant asset… A significant crash in the housing market - that impacts people's most significant asset."
Put to her that people who invest in shares, for example, don't always expect the value of that asset to go up, so why should it be different for housing? Ardern responded: "This gets to the heart of the issue of why so many New Zealanders turn to the housing market."
Ardern then walked off stage, having previously signalled she was taking last questions at her post-Cabinet press conference.
Negative equity concerns
The Reserve Bank (RBNZ), in its May Financial Stability Report, said a 10% decline in house prices would put 2.1% of the country's mortgage debt in negative equity. A 20% decline would bump this portion up to 7.5%, while a 30% decline in prices would put 32.4% of mortgage debt in negative equity.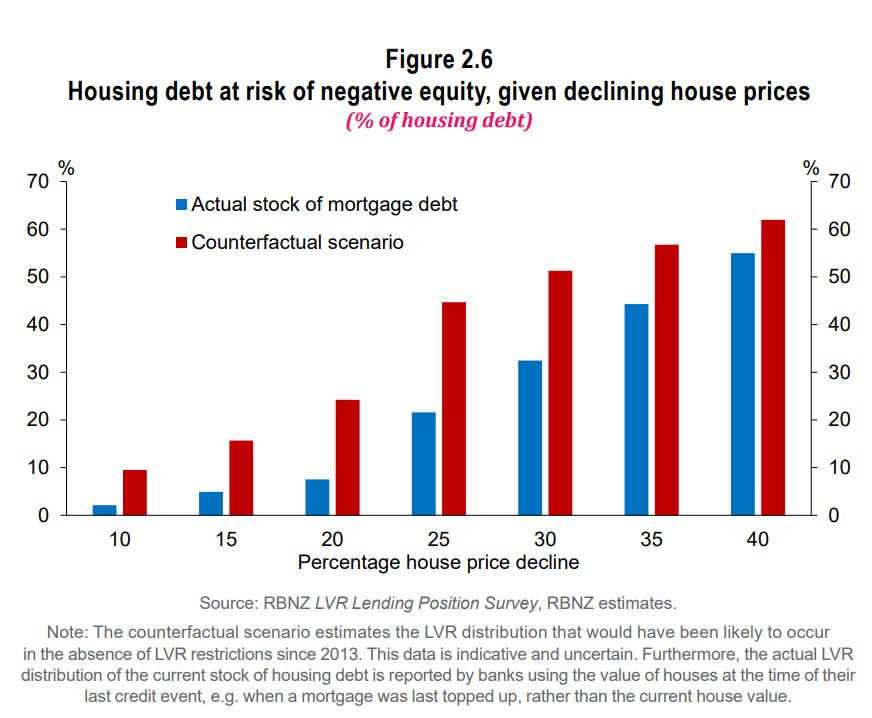 The RBNZ, which at the time expected house prices to fall, said the introduction of loan-to-value ratio restrictions in 2013 helped make the financial system more stable.
"Household balance sheets are generally now able to absorb a greater decline in house prices without going into negative equity," the RBNZ said.
"This leaves most borrowers in a position where they would be able to restructure debt to withstand temporary income losses. As a result, there will be fewer non-performing housing loans and fewer mortgagee sales, which reduces the chance of a negative feedback loop causing a more severe decline in house prices."
The median house price nationally has increased by around $100,000 since the RBNZ made these comments in May.
Finance Minister Grant Robertson last week told interest.co.nz he hadn't considered what the net effect of a fall in house prices would be.
In other words, whether more people would benefit long-term by houses being cheaper than they are now, than those who would suffer by having to sell for less than they bought for, or those who would suffer from a potential reduction in business and consumer sentiment.
Ardern's popularity continues to soar
According to the latest 1 News-Colmar Brunton poll (conducted between November 28 and December 2), Labour is up seven percentage points since the last poll on October 15, with 53% support, while National is down six percentage points to 25%.
Ardern is also up three points in the preferred prime minister ranks to 58%.
See Ardern's comments in the RNZ video below: