Once the threat of COVID recedes we will need to tackle the enormous debt mountain that's propping up the housing market, Greg Ninness argues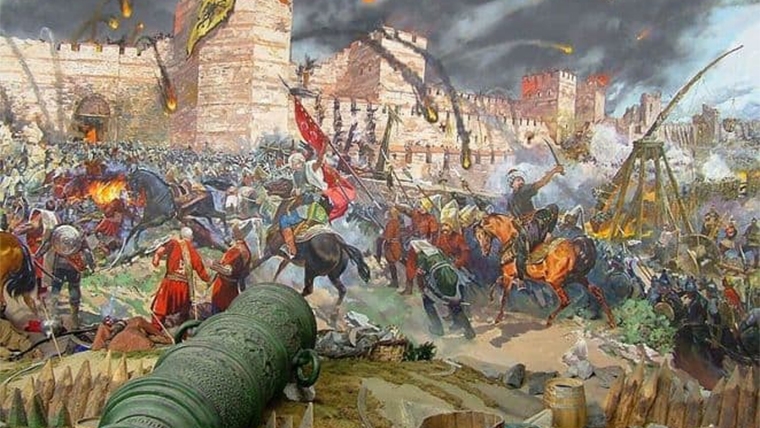 By Greg Ninness
Much of the criticism directed at government and Reserve Bank policies aimed at stimulating the economy through lower interest rates, has focused on the corresponding leap in house price inflation and the inevitable problems this causes for first home buyers.
This is a serious issue, but a potentially bigger problem that will need to be addressed at some stage is the rapid growth in the enormous mountain of mortgage debt underpinning the housing market.
In August last year this country's total residential mortgage debt increased by a record $2.142 billion, according to Reserve Bank figures.
That was the first time the monthly increase (new lending minus repayments) was more than $2 billion.
But that record didn't last long.
Total mortgage debt continued to rise and in November, the latest month for which figures are available, it jumped by $3.13 billion, to $296 billion.
That compares with a monthly increase of $1.89 billion in November 2019.
Since then, lending will have slowed along with the housing market over the holiday-affected months of December and January. But early indications are that the housing market is starting this year in just as buoyant a mode as it finished last year.
It's likely that as the market winds back up after the Christmas break, the mortgage debt mountain will start increasing by more than $3 billion a month again and it has probably already passed the $300 billion mark.
So why is this a problem?
Let's not forget that the reason so much cheap money has been pumped into the economy either directly by the Government or through the Reserve Bank, has been to stave off a severe pandemic-induced recession, and the miseries that would cause from things such as high unemployment.
Those efforts, combined with the Government's policy of "go hard, go early," have been largely successful and New Zealand's economy is in much better shape now than that of many of our trading partners, which is something we should celebrate.
COVID-19 will likely remain a significant risk to the economy for much of this year and perhaps into next year, but the debt that has accumulated to fight the crisis it induced will be with us for much longer.
The mortgage mountain that has grown so rapidly during the COVID-19 crisis could be with us for the next 20-30 years.
Consider this.
In the September quarter of last year, the total value of residential mortgage payments due to be paid was $4.39 billion, according to the Reserve Bank.
That was $4.39 billion that was not available to be spent in other parts of the economy.
Of that, $2.6 billion was mortgage interest. So presumably, $1.79 billion was in principal repayments.
Principal repayments are not such a concern because for every dollar in principal that's repaid, there is a reduction in debt owed, resulting in a corresponding increase in the borrower's equity.
But the interest portion is another matter.
The main beneficiaries of money sucked out of the economy in interest payments are the banks.
And the more money that is paid in interest, the less there is to be spent elsewhere in the economy.
At the moment this is not a major problem, because falling interest rates mean the total amount being paid in interest has been declining, even though the total amount being borrowed has been rising.
Reserve Bank figures showing the amount of interest charged on residential mortgages go back to the September quarter of 2014. These show the $2.6 billion charged in mortgage interest in the September 2019 quarter was the lowest it has been in any quarter during that period, and was well below the peak of $3.11 billion in the fourth quarter of 2017.
So as long as interest rates keep falling, or remain around current levels, there's not a problem.
But what happens when interest rates go up?
At the household level, the payments on a $500,000 mortgage at September 2020's average two year-fixed rate of 2.72% would have been about $2034 a month (for a 30 year term).
But if mortgage rates increased to 4.7%, which is where they were in September 2017, the mortgage payments would go up to $2594 a month.
If interest rates increased to 6.13%, which is where they were in September 2014, the mortgage payments would rise to $3040 a month.
That would be an extra $1006 a month in mortgage payments compared to current levels, which the household would have to find by cutting spending elsewhere.
When that is applied across the banks' entire mortgage book, the economic implications become significant.
If mortgage rates rose from 2.72% to 4.7%, a rough estimate by Interest.co.nz is that it could push the country's total mortgage interest bill up from $2.6 billion a quarter ($10.4 billion a year) to around $3.31 billion a quarter, or $13.3 billion a year.
If mortgage interest rates increased to 6.13%, which is where they were just over six years ago, then the quarterly mortgage interest bill could increase to around $3.88 billion, or $15.5 billion a year.
That's a huge amount of money to be found by diverting household spending from other areas and it would put many households under severe financial stress.
So the policies being adopted to tackle the relatively short term economic problems caused by the COVID-19 pandemic have the potential to create some reasonably serious economic problems in the longer term.
The difficulty policy makers face is how to stop the mortgage debt mountain from growing to even more monumental proportions, and possibly even to start shrinking it.
The Reserve Bank has signalled its intention to start limiting mortgage risk by reintroducing high loan-to-valuation ratio restrictions on new mortgage lending, and by asking the Government to allow it to introduce debt-to-income ratio restrictions as well.
That would be a useful start, but in terms of reducing the size of the mortgage debt mountain, it probably amounts to little more than fiddling around the edges of the problem.
If any serious attempt is to be made to rein in mortgage debt, much sterner measures would be required.
What we need is a war on debt.
Perhaps not right now while COVID-19 still threatens our peaceful shores, but perhaps in a year or so as that threat recedes and we return to some new kind of normal.
We need to take a long hard look at the economic structures that have allowed house prices to spiral out of control and mortgage debt to balloon out to current proportions.
Although falling interest rates have been the main focus of attention for those concerned about rising debt levels and out of control house prices, other factors have also made a major contribution to the problem over the years.
A generation ago the standard mortgage term was 20 years, but that has now stretched out to 30 years.
The immediate impact of this was to make mortgage payments more affordable.
The payments on a $500,000 mortgage over 20 years at 2.72% would be about $2700 a month.
The payments on the same mortgage over a 30 year term would be just over $2000 a month, saving the borrower almost $700 a month.
The downside for the borrower is that over a 20 year term they would pay almost $150,000 in interest (if it was unchanged over the 20 year term). But if the mortgage was for 30 years they would pay around $232,000 in total interest.
Of course if interest rates were higher, that problem would be a lot more significant.
However the benefit of lower mortgage payments provided by stretching the mortgage term out to 30 years was probably short lived.
Ultimately stretching out the mortgage term feeds into higher house prices, pushing up both the size of the deposit required to buy a home and eventually the mortgage payments, just as lower interest rates do.
That also means the total amount borrowers pay in interest over the life of the loan is increased substantially, meaning they have less money over their working lives to save or spend on other things
So longer term loans are good for banks, not so much for borrowers.
The Government could look at setting a cap on the term of mortgages, say at around the current 30 year level, and then reducing it over time.
This would need to be done slowly, perhaps by reducing the maximum loan term by 12 months every two years, which would take it back down to 20 years over two decades.
It could also allow longer terms for first home buyers than for investors or existing home owners looking to move up the property ladder.
Another possibility would be to remove the tax deductibility of mortgage interest for residential property investors.
Being able to offset the interest component of their mortgage payments against their rental income for tax purposes gives investors a significant advantage over first home buyers and other owner-occupiers.
Removing that advantage would level the playing field, helping to cool the housing market and crimp demand for mortgage debt at the same time.
Unfortunately, the Prime Minister may have backed her government into a corner on that one, at least in the short term, by promising during last year's election campaign not to introduce any new taxes, although it could probably be argued that merely changing the rules of what is deductible for an existing tax is not the same as introducing a new one.
So there is no shortage of tools the Government could use to start bulldozing down the mortgage debt mountain and bringing the housing market it supports back to affordable levels.
It's a question of whether the Government has the political will to do so and the guts to see it through.
The comment stream on this story is now closed.
*This article was first published in our email for paying subscribers. See here for more details and how to subscribe.