The Government will need to consider immigration's effect on housing demand before it starts reopening the borders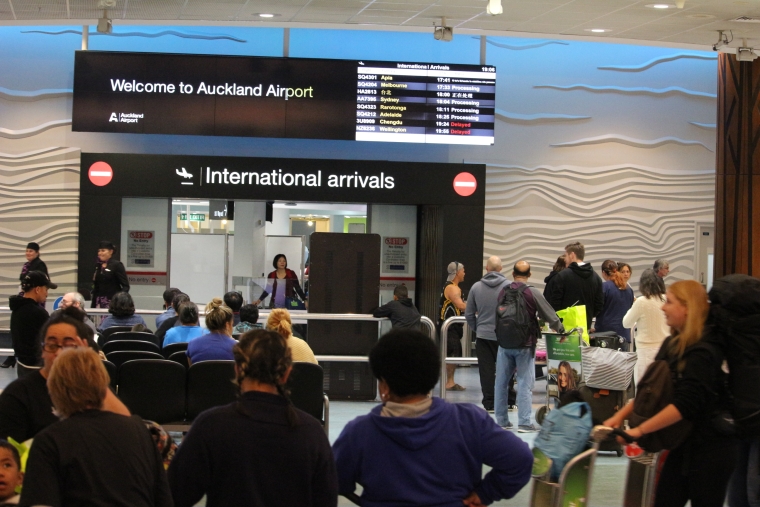 By Greg Ninness
If we are going to solve the housing crisis we need to take a serious look at the effect immigration has on housing demand.
That's because immigration is the biggest driver of New Zealand's population growth, which means it's probably also the biggest driver of demand for housing.
In its annual review of population changes throughout the country, Statistics NZ provisionally estimated the population increased by 105,000 over the 12 months to June last year.
Of that, 25,600 was due to what is referred to as the "natural increase" in the population, or the amount by which births exceed deaths.
The remaining 79,400 increase was from international migration, which means 79,400 more people arrived in NZ long-term in the year to June than departed long-term.
So international migration accounted for three quarters (75.6%) of population growth in the 12 months to June last year.
But not all of those people were citizens of other countries.
The figures include returning NZ citizens coming back after an extended stay overseas, as well as citizens of other countries settling here long-term.
However we can get a reasonable idea of how much each group contributes to population growth from Statistics NZ's migration data series, which does separate out NZ citizens from non-citizens.
According to those provisional figures, 23% of the net population gain from migration (long-term arrivals minus long-term departures) were NZ citizens and 77% were citizens of other countries, in the 12 months to June last year.
So roughly a quarter were returning New Zealanders and three quarters were non-NZ citizens.
The percentage for non-NZ citizens was unusually low due to changes in migration patterns caused by the COVID-19 pandemic.
In the seven years from 2013 to 2019, non-NZ citizens accounted for all the net migration growth because there was a net loss of NZ citizens, with more leaving the country than arrived back.
But the balance changed last year due to the pandemic, which meant fewer New Zealanders left the country long-term, more came back from overseas and fewer non-NZ citizens arrived as migrants.
If you apply that citizen/non-citizen migration ratios for the year to June to the population change measures for the same period, it suggests that non-NZ citizens migrating to NZ accounted for around 58% of population growth in the 12 months to June 2020.
That would mean the various components of population growth would have been as follows:
Returning New Zealanders: 18,262 (17.4%)
Natural increase: 25,600 (24.4%)
Overseas migrants: 61,138 (58.2%)
Total Population Growth: 105,000
That would make overseas migrants the biggest contributors to population growth by far, and of course they all need somewhere to live.
However those pressures are likely to be felt more in some places than others.
The table below shows Statistics NZ's estimated population growth for most major cities or urban districts throughout the country, over the 12 months to June.
As well showing the effects of international migration and the natural increase in the population of each area, it also shows the impact of internal migration on each city's population.
Internal migration is the number of people moving from one place to another within NZ.
That figure is particularly significant in the country's most populous city, Auckland.
According to Statistics NZ, the natural increase (births exceeding deaths) of Auckland's population was 12,800 in the 12 months to June last year.
But that increase was almost entirely wiped out by a loss of 12,600 people to internal migration.
That means there were 12,600 more people who left Auckland to live in other parts of the country in the year to June, than there were people who arrived in Auckland from elsewhere in NZ. So that left a population gain of just 200 for the year.
However on top of that there was a net gain 36,700 people who moved to Auckland from overseas.
That gave the region a population gain of 37,000 (rounded) for the year, with 99% coming from overseas.
Unfortunately Statistics NZ does not differentiate between citizens and non-citizens in its regional migration figures, so the Auckland migration figures include both NZ citizens returning and non-NZ citizens migrating here.
However applying the national figure of 77% of international migrants being non-NZ citizens, suggests around three quarters (76.3%) of Auckland's population growth could have been attributable to migration to the region by foreign citizens coming from overseas in the year to June 2020.
Because Auckland is such a major destination for foreign migrants, it's likely the actual figure was even higher.
Other cities where the outflow of people to other parts of the country was greater than the natural increase in their populations, making them entirely dependent on international migration for population growth, were Wellington City, Christchurch and Invercargill.
Those figures all suggest very strongly that migration by non-NZ citizens is the biggest driver of population growth and by implication, the biggest driver of demand for housing.
That appears to be particularly the case in the main urban centres.
However population growth puts pressure on more than just housing.
According to Statistics NZ, 30.5% of the net migration gain in the year to June 2020 was made up of people aged either under 18, or 60 and over (that includes NZ citizens and non-citizens).
That means that almost one in three migrants (NZ citizens and non-NZ citizens) were in age groups that have higher demands for services such as education and health and are less likely to be working.
So the effect of high levels of immigration will be felt well beyond the housing sector.
It will also affect the demand for social services such as health and education and the need for other infrastructure such as transport and utilities.
Two of the biggest beneficiaries of high levels of immigration are employers and the tertiary education sector, so it is not surprising that they are often at the vanguard of promoting mass immigration policies. However the costs of those policies, such as pressures on housing and other infrastructure, must be borne by the wider population.
While NZ has been eager to harvest the short-term economic benefits of immigration, it has failed magnificently to match that with the investment in the infrastructure that's required to keep up with the resulting population growth. And the longer that situation lasts, the more serious the problems become and the harder they are to rectify.
The COVID-19 pandemic has given the Government some breathing space in that regard, because it has brought international immigration to a virtual standstill.
However it needs to start thinking about where it wants immigration levels to be once we are able to start reopening the borders.
The comment stream on this story is now closed.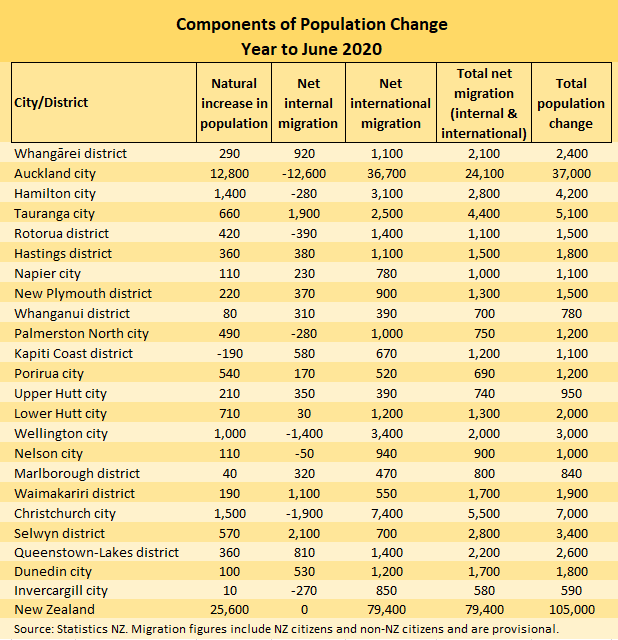 You can have articles like this delivered directly to you inbox via our free Property Newsletter. We send it out 3-5 times a week with all of our property-related news, including auction results, interest rate movements and market commentary and analysis. To start receiving them, go to our email sign up page, scroll down to option 6 to select the Property Newsletter, enter your email address and hit the Sign Me Up button.