Astonishing increases in housing values with average values in some places rising by more than $50,000 in a month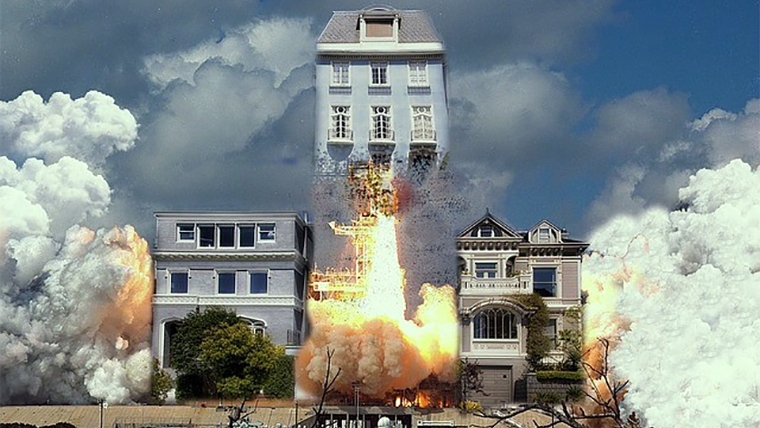 The average value of all homes throughout New Zealand increased by $21,275 in February,  while the average value of Auckland homes increased by $34,124 for the month.
Those extraordinary growth figures are from property data company CoreLogic's House Price Index, which tracks the valuations of homes throughout NZ based on sales data over the previous three months.
It shows that in February the average value of all homes throughout the country was $827,426, compared to $806,151 in January, an increase of $21,275 (2.6%) in a month. 
In Auckland, the average value of all dwellings increased from $1,164,440 in January to $1,198,564 in February, putting the average value of homes in the region within a hair's breadth of $1.2 million.
That means average residential property values in Auckland increased by $1219 a day in February, equivalent to a weekly after-tax pay packet of $8531, or $443,612 a year.
The biggest increase in Auckland's average values was in the eastern district of central Auckland, which includes upmarket waterfront suburbs such as St Heliers and Mission Bay, where average values increased by $57,404 for the month, from $1,712,828 in January to $1,770,232 in February, making the area's housing the most expensive in the country.
In dollar terms the lowest value growth in Auckland occurred in north west Manukau, where the average value increased by a relatively modest $17,969 for the month.
Franklin has the lowest average value in Auckland at $777,102, one of just five districts (Franklin, Papakura, North West Manukau, Central Manukau and Waitakere) where average dwelling values remain below $1 million. The table below shows the average property values in all districts and the percentage value growth over three and 12 months.
Opotiki values soar
However the biggest increase in value in February wasn't in any of the major cities, it occurred in a small town on the east coast of the North Island.
The average value of homes in Opotiki increased by $61,938 in February, rising from $372,639 in January to $434,577 in February.
Other areas where average dwelling values increased by more than $50,000 for the month were central Auckland +$50,405 and Whakatane +$53,757.
Only three districts recorded falls in average values in February; Tauranga where it dropped by $13,255 compared to January, south Wairarapa where it fell by $953 and Kaikoura where it dropped by $4979. 
In other main centres, average values were up $18,891 for the month in Hamilton, +$25,003 in the Wellington region, +$8413 in Christchurch and +$18,684 in Dunedin.
The least expensive housing in the country is in Buller, where average values increased by $5384 in February to $240,103.
However CoreLogic's head of research Nick Goodall has warned that the spectacular value gains will probably not last.
"It's likely that the current rate of growth will ease over the coming months," he said.
"This is especially likely following the Minister of Finance's direction to the Reserve Bank to 'have regard to the impact of its actions on the Government's policy of supporting more sustainable house prices.'
"The latest communication is more explicit with regard to actively contributing to the Government's housing policy objectives, namely reducing investor activity and improving affordability for first home buyers," Goodall said.
"With the hard line taken by the Government to reduce speculator activity, and now the Reserve Bank having somewhat of a mandate to assist them, the outlook for future property investment looks less certain, although with the Prime Minister also declaring a desire to protect wealth in our largest asset class, expectations are for a slowing of growth rather than a reversal," he said.
The comment stream on this story is now closed.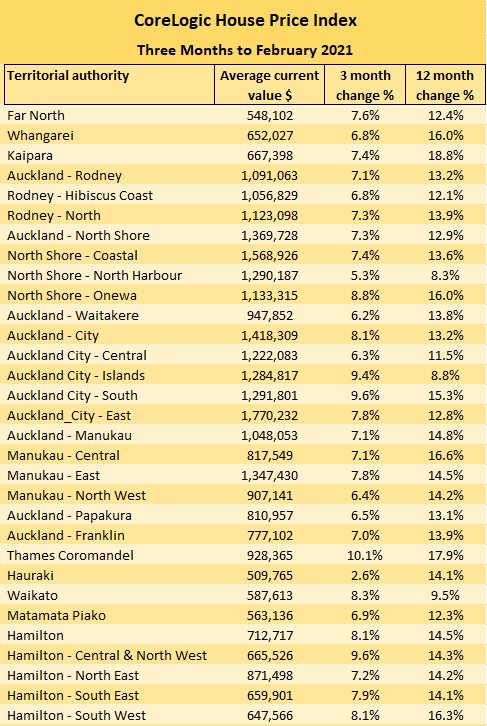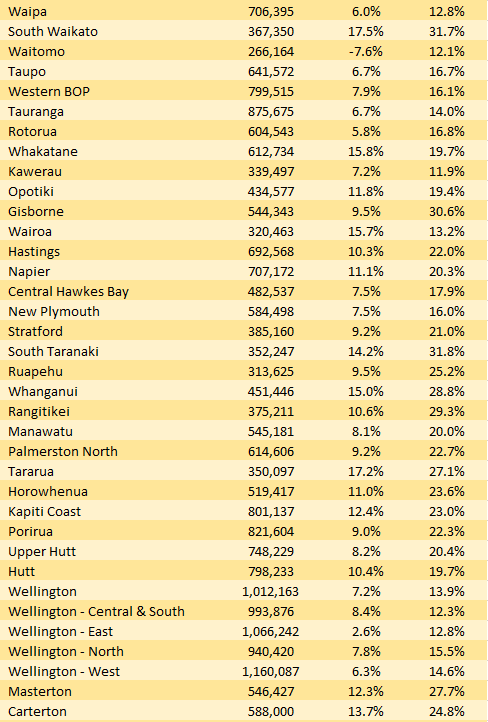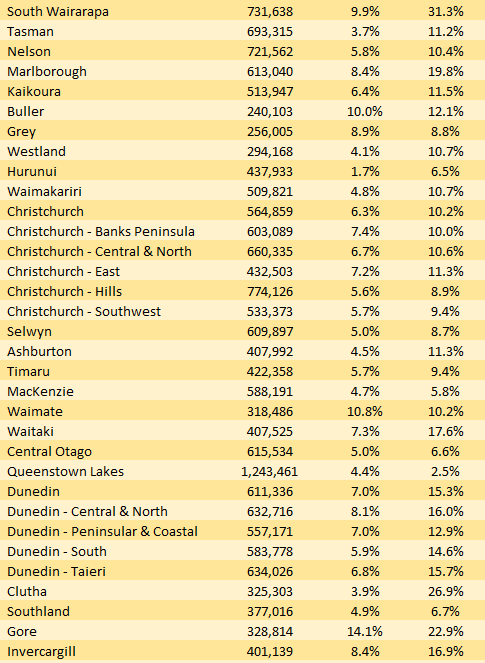 You can have articles like this delivered directly to you inbox via our free Property Newsletter. We send it out 3-5 times a week with all of our property-related news, including auction results, interest rate movements and market commentary and analysis. To start receiving them, go to our email sign up page, scroll down to option 6 to select the Property Newsletter, enter your email address and hit the Sign Me Up button.