Quotable Value says it's still too early say if the slowdown in property value growth is the start of a longer term cooling of property prices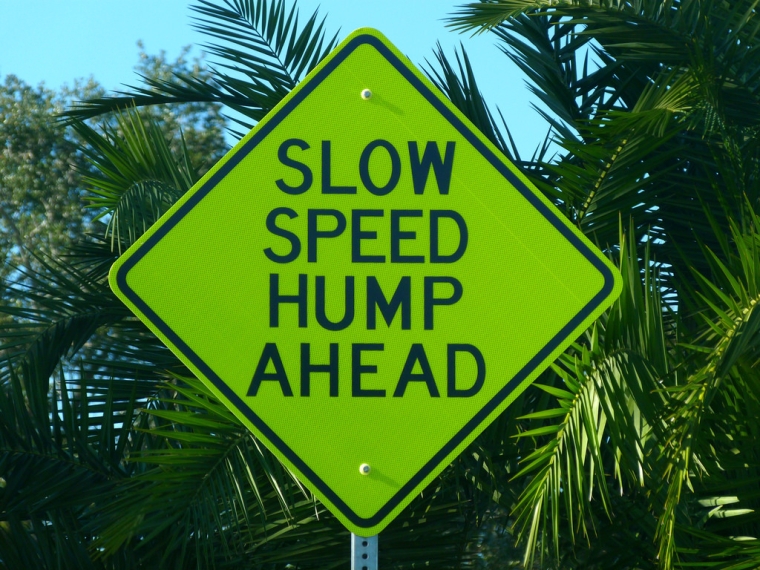 The average value of homes at both the top and bottom ends of the market are continuing to rise but at a slower pace than previously, according to Quotable Value (QV).
The QV Quartile Index, which tracks the average value of the 25% most and least expensive homes throughout New Zealand, showed average value growth at both the top and bottom ends of the market was 1.7% over the three months to the end of May. That's exactly half the 3.4% growth recorded for upper quartile properties in the three months to April, and just under half the 3.5% growth recorded for lower quartile homes over the same period.
However QV said it was still too early to say whether the decline in average value growth was the start of a long-term trend or merely a blip that will bounce back in coming months.
Many of the biggest declines occurred in centres where the housing market has been hottest, such as Marlborough, Wellington City and Napier.
"While it's certainly promising to see a bit of steam come out of the residential property market, we've still got some way to go until you can officially say it's cooling off," QV General Manager David Nagel said.
"Prices are still going up, by a lot in many places, they just didn't go up by as much in May as they have in previous months.
"Time will tell whether this is the start of a long-term trend, a slight seasonal downturn as we head into the colder months when the property market tends to be less active anyway, or even a market anomaly that will rectify itself in next month's set of figures.
"I do suspect that we'll likely see a continued slowing in the rate of price increases over the coming months, as the property market begins to find its new normal in the wake of the Government's March tax announcement [for residential investment properties], which has caused many potential purchasers to pause and take stock of the unfolding situation," he said.
The comment stream on this story is now closed.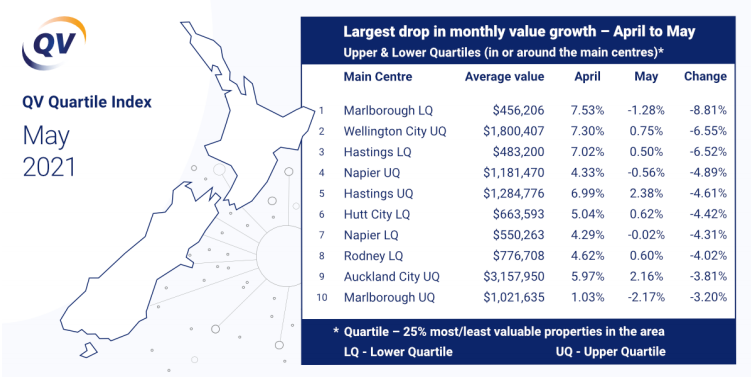 You can have articles like this delivered directly to your inbox via our free Property Newsletter. We send it out 3-5 times a week with all of our property-related news, including auction results, interest rate movements and market commentary and analysis. To start receiving them, go to our email sign up page, scroll down to option 6 to select the Property Newsletter, enter your email address and hit the Sign Me Up button.