Listing numbers suggest housing market activity may be heading back to pre-COVID levels over winter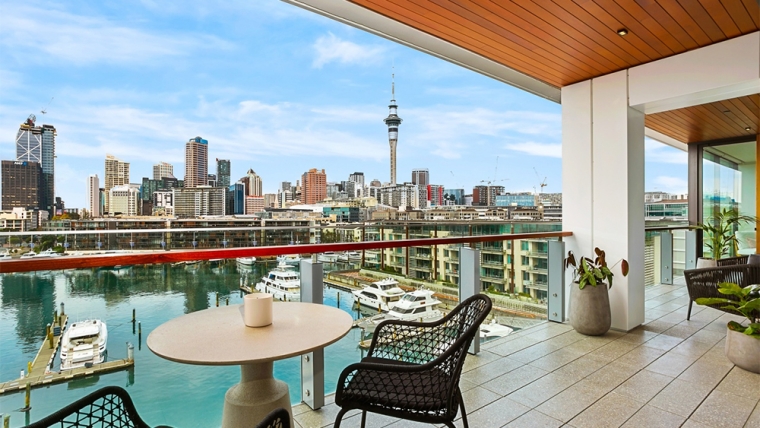 Residential real estate activity over winter could be settling back to where it was before the outbreak of the COVID-19 pandemic.
Property website Realestate.co.nz received 7769 new listings in June, down 14% from the 9033 new listings it received in June last year.
However June last year was marked by a rush of new listings as the market started opening up again after being subject to various levels of pandemic-related restrictions in April and May.
That was mainly driven by a surge of new listings in Auckland.
The new listings for June this year were much closer (+3%) to the 7545 new listings received in June 2019, before the outbreak of COVID-19.
However activity remains heavily skewed towards the Auckland market, which accounted for 40% of all new listings received in June this year, barely changed from 39% in June last year, but well up from 34% in June 2019.
There were 3081 new listings for Auckland properties in June this year, down 13% year-on-year, but up 20% compared to June 2019.
For the rest of the country excluding Auckland, there were 4688 new listings in June this year, down 14% year-on-year, and down 6% compared to June 2019.
So while overall market activity could be heading back to where it was two years ago, Auckland seems likely to remain the main driver of activity over winter.
The table below shows the number of new listings received by Realestate.co.nz in each region in June, for the last three years.
The comment stream on this story is now closed.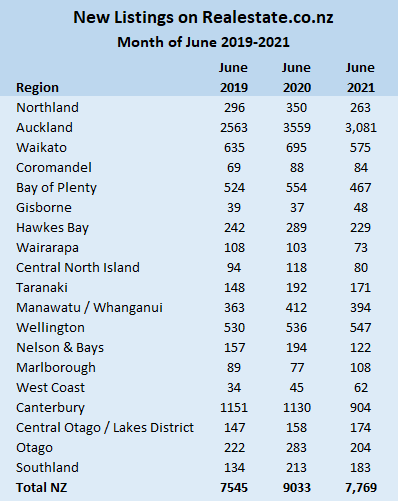 You can have articles like this delivered directly to your inbox via our free Property Newsletter. We send it out 3-5 times a week with all of our property-related news, including auction results, interest rate movements and market commentary and analysis. To start receiving them, go to our email sign up page, scroll down to option 6 to select the Property Newsletter, enter your email address and hit the Sign Me Up button.