The average auction sales rate has increased despite the onset of winter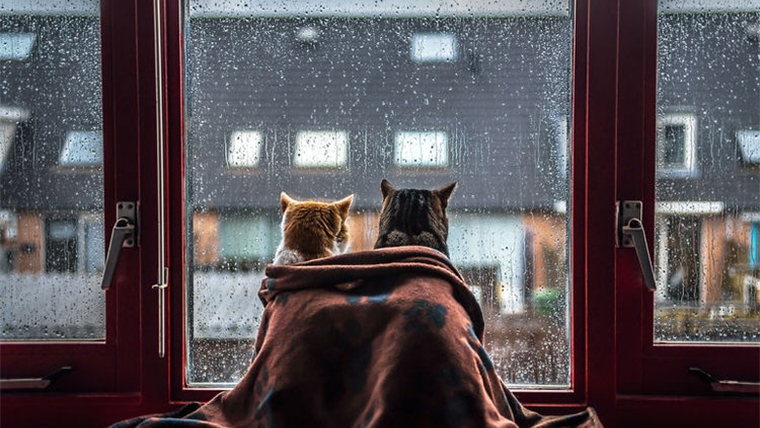 The latest auction results suggest the housing market remains on a firm footing as it proceeds through winter.
Although the number of properties being offered each week at the auctions monitored by interest.co.nz, has steadily declined since mid-May, the average sales rate has improved.
The graph below shows the average weekly sales rates for all of the auctions monitored by interest.co.nz, from the week ending March 7, which was at the height of the peak summer selling season, to the week ending 27 June in the depths of winter.
This shows that at the beginning March, sales rates of 72% were being achieved, but from mid-March the sales rate began to decline and for all of April and May remained between 50% and 60%.
However, far from putting a dampener on sales, the winter weather has lifted them, with the weekly sales rate climbing back above 60% in June.
That suggests demand from buyers has remained firm over the start of winter.
Last week we reported on a strong result at Ray White City Apartments regular weekly auction of inner city Auckland apartments, where the sales rate was 89%.
This week's auction was smaller, but the sales rate was 100%, suggesting buyers are also returning to the apartment market, although vendors will need to be realistic on price in a market badly affected by changes wrought by the COVID-19 pandemic.
However, the overall results of the auctions monitored by interest.co.nz suggest that while the weather may have been a bit on the chilly side lately, conditions remain nice and toasty in the auction rooms.
Details of the individual properties offered at all of the auctions monitored by interest.co.nz are available on our Residential Auction Results page.
The comment stream on this story is now closed.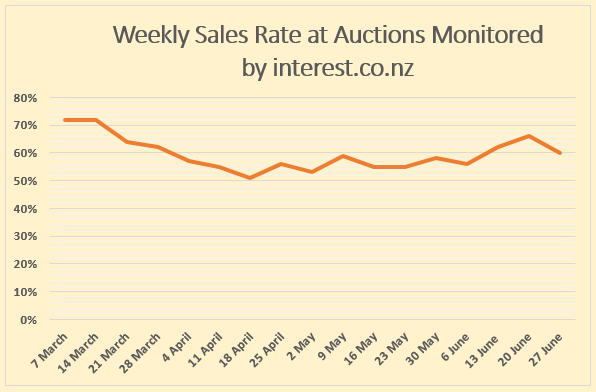 You can have articles like this delivered directly to your inbox via our free Property Newsletter. We send it out 3-5 times a week with all of our property-related news, including auction results, interest rate movements and market commentary and analysis. To start receiving them, go to our email sign up page, scroll down to option 6 to select the Property Newsletter, enter your email address and hit the Sign Me Up button.