Both average and median selling prices hit record highs at Barfoot & Thompson in June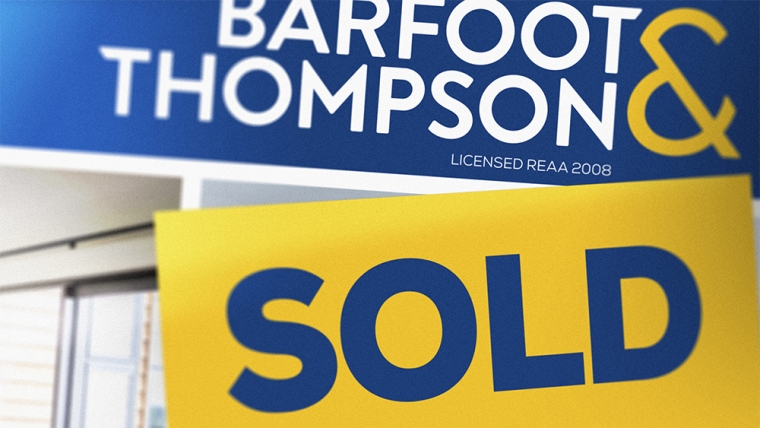 Auckland's largest real estate agency had another strong month in June, with sales volumes edging up and prices setting new records.
Barfoot & Thompson sold 1243 homes in June, up from 1197 in May and 1107 in April.
Prices were also higher with the median selling price hitting a new record of $1,109,000, and the average selling price also hitting a new record of $1,143,328.
That means the median selling price increased 3.4% from May, while the average selling price was up 2.6% for the month.
"Normally in June sales numbers start to edge lower, but this year we sold 1234 homes, up 3.8% on those for the previous month, and both the average and median prices were higher than those for May," Barfoot & Thompson managing director Peter Thompson said.
New listings were at a reasonable level, with 1485 received in June.
That was down by 1.1% from 1582 new listings in June last year, although that month was marked by a rush of new listings as we emerged from pandemic-related restrictions.
But June's new listings were well up on the 1012 received in June 2019 and the 1210 received in June 2018.
However the total volume of homes Barfoot & Thompson had available for sale at the end of June was the lowest for any month since January 2016.
At the end of June last year Barfoots had a total of 4001 homes available for sale.
"Demand and competition for homes has never been higher and the number of homes we had for sale at the end of the month was down by a quarter on the number available at the same time last year," Thompson said.
The interactive charts below show Barfoot & Thompson's monthly sales and price trends since 2002.
The comment stream on this story is now closed.
You can have articles like this delivered directly to your inbox via our free Property Newsletter. We send it out 3-5 times a week with all of our property-related news, including auction results, interest rate movements and market commentary and analysis. To start receiving them, go to our email sign up page, scroll down to option 6 to select the Property Newsletter, enter your email address and hit the Sign Me Up button.