In its latest Monetary Policy Statement the Reserve Bank is forecasting a house price inflation peak of 22.4% in June this year before falling to 10.2% by the end of the year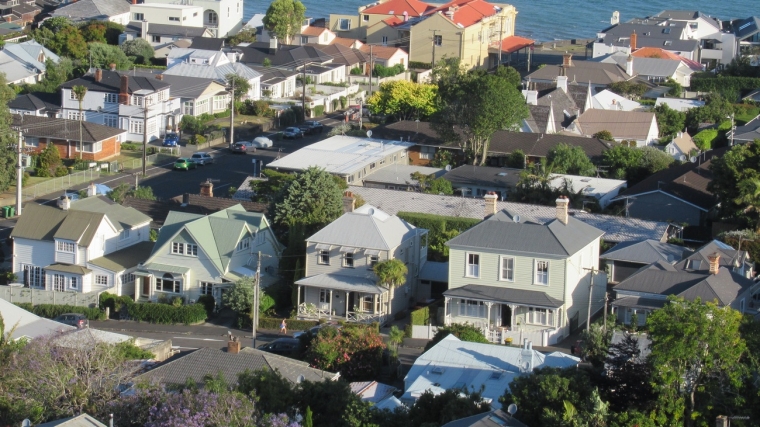 The Reserve Bank is forecasting that house price inflation will rise above 22% by the middle of this year before easing.
The forecast is contained in the release of supporting material for the RBNZ's latest Monetary Policy Statement.
The forecasts, prepared by RBNZ and CoreLogic have changed markedly in the latest MPS compared with the last one in November, reflecting how fast actual prices have risen (between January last year and January this year they rose just over 19%, according to the Real Estate Institute).
In the November forecasts the RBNZ/CoreLogic were forecasting house price inflation of just 7.9% for the year to June. Now the forecast is 22.4%.
However, prices are forecast to fall from that level later in the year. 
House price inflation is forecast to fall to 18.4% by September and then 10.2% by the end of this year. And then by March 2022 the RBNZ reckons annual house price inflation will be running at just 3.9%.
House price gains of between 2.6% and 5.6% are then forecast for the remainder of the projection period up to March 2024.
In the MPS document, the RBNZ says a more resilient labour market and the arrival of more permanent migrants prior to the border closure "have contributed to house price inflation being higher than assumed".
"High house price growth can also be attributed to constrained housing supply, declines in interest rates, rebalancing of investment portfolios, and the temporary removal of restrictions on high loan-to-value ratio (LVR) lending in April 2020," the RBNZ said.
"High house price growth has encouraged increased activity in the construction sector – a sector that has tended to perform poorly during economic downturns."
The RBNZ says that some of the factors contributing to high house price inflation in 2020 "are assumed to wane during 2021".
"Strong construction activity is assumed to alleviate some supply pressure.
"The effect of high migration prior to the border closure is expected to decline as migration has been low since March 2020.
"The reintroduction of restrictions on high-LVR lending for owner-occupiers and investors (and tightening for the latter) is also assumed to dampen further house price increases from the June 2021 quarter."
The RBNZ says although the economy has rebounded strongly, this has not been the case for all sectors.
"Much of the recent strength in activity has been seen in the construction and retail sectors.
"Robust housing market activity has encouraged an increase in building consent issuance and residential investment, and bolstered household wealth. Retail spending growth has been strong, reflecting the factors already discussed: a resilient labour market; robust household balance sheets; higher asset prices; and the redirection of spending from international travel to domestic goods and services."