House price growth across New Zealand is slowing, but it's soon to know the extent to which the change is seasonal or can be attributed to policy changes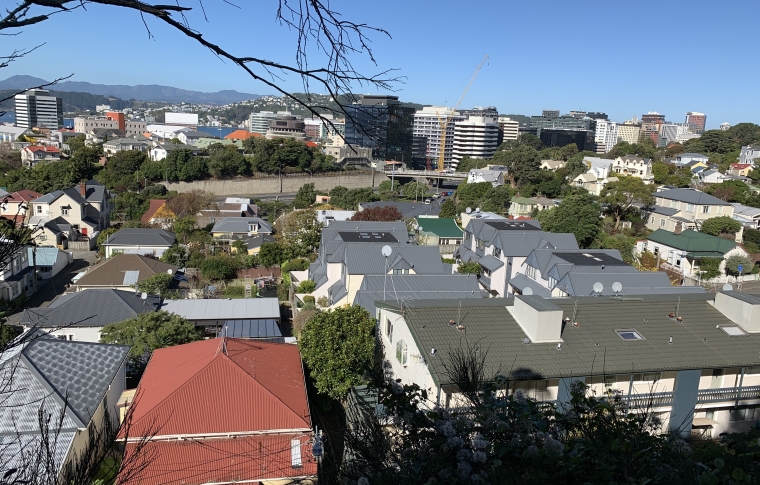 House price growth is slowing, although prices are still more than a third higher than they were a year ago in some parts of New Zealand.
According to the latest Quotable Value (QV) House Price Index, the country's average house price increased 6.6% in the three months to June - a slower rate than the 8.8% recorded in the three months to May.
However, at $943,184, the average house price was still 25.6% above where it was in June last year.
In Manawatu-Whanganui, the average value was up 36.0% year-on-year, while in Wellington and the Hawke's Bay, average values were up 33.3% and 31.5% respectively.
QV general manager David Nagel said: "It's too early to say the market has turned, but this will be encouraging news for government officials and regulators, concerned about the financial risks of an overheated property market. 
"This easing comes after a range of government policy announcements earlier this year to dampen activity by property investors and speculators, while there's also plenty of chatter about interest rates rising later next year.
"But we're also now into the seasonal downturn that normally accompanies the cooler months, so it's difficult to attribute the cause to any single thing."
Of the 16 major urban centres QV monitors, all except Rotorua showed a reduction in quarterly growth compared to May.
The strongest value gains over the three months to June came from Hastings at 8.6%, followed by Palmerston North at 8.5%, and Tauranga and Christchurch at 8.3%.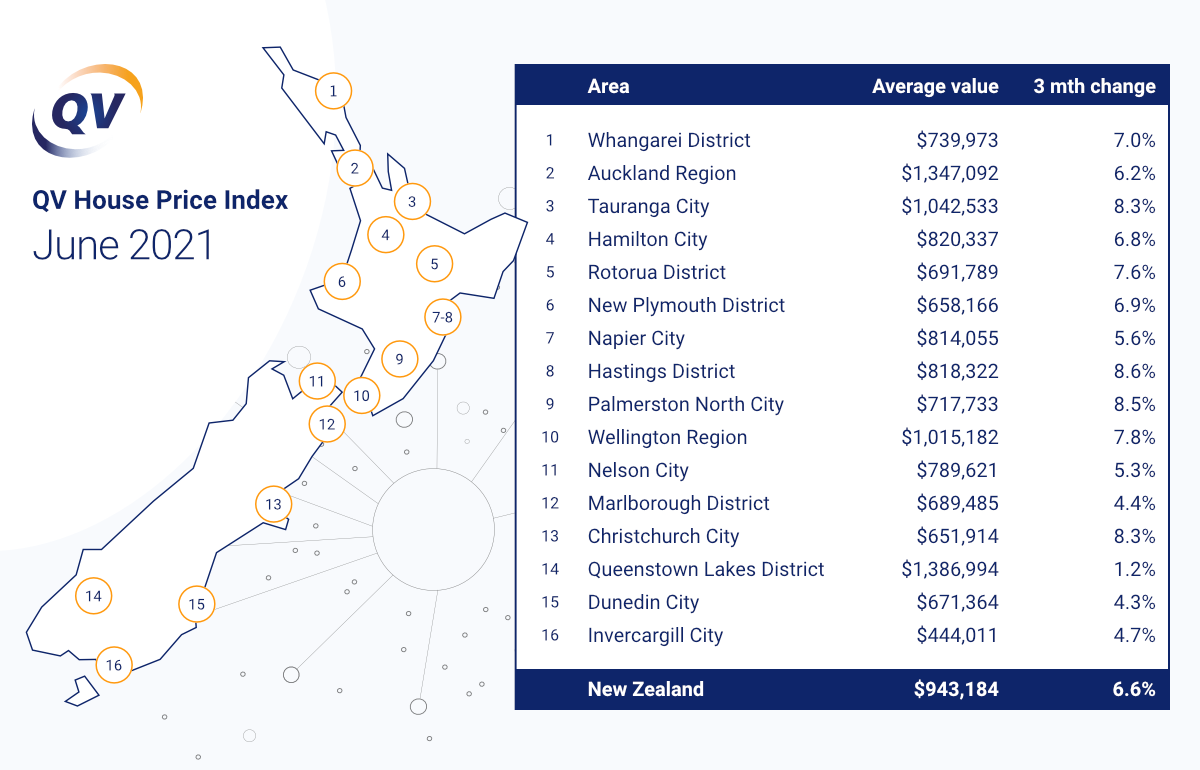 Central New Zealand continued to show the strongest annual growth rates. Meanwhile the three lowest annual growth rates came from Otago (18.6%), Southland (19.1%), and Tasman (22.9%).
"With our borders essentially closed to new residents, we've given the housing supply chain an opportunity to catch its breath with record rates of new houses being constructed, particularly in the main centres," Nagel said.
"But while interest rates are still at record lows, accompanied with a dearth of property listings in most parts of the country, it's unlikely that we see house values fall any time soon.
"We'll likely see a continued slowing in the rate of price increases over the coming months as the property market absorbs the recent changes and winter really sets in."