Barfoot & Thompson's July sales reach a six year high with stock levels hitting a new low leaving buyers with little to choose from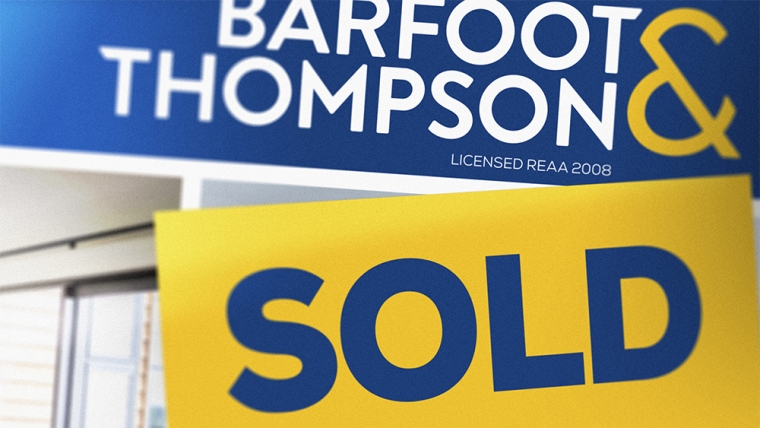 Barfoot & Thompson had another rock solid month in July with sales numbers at a six year high.
The real estate agency, which is the largest by a significant margin in the Auckland region, sold 1235 residential properties in July, barely changed form the 1243 it sold in June. However, that was up 13% on July last year, and up a whopping 41% on July 2019.
Last month's sales were the highest for the month of July since 2015. Selling prices remained extremely firm.
The agency's average selling price set a new record of $1,183,602, an increase of just over $40,000 compared to June, while the median price declined slightly to $1,101,000. That's down by $8000 from June's record of $1,109,000.
The agency received 1349 new listings in July. That's down 11% from July 2020, but up 17% compared to July 2019. Barfoots had a total of just 2629 residential properties available for sale at the end of July, down by almost a third compared to July 2020 and 2019.
That's the lowest number of homes the agency has had available for sale in any month of the year for more than five years, meaning buyers may be faced with a limited choice of homes to buy.
Barfoot & Thompson Managing Director Peter Thompson said the company's stock levels were at their lowest level for the middle of winter "in modern times."
"The winter months are normally a time when market activity slows, and prices and sales can edge lower," he said.
"However there are no signs of that occurring this year."
The comment stream on this story is now closed.