Two-thirds selling under the hammer at Barfoot & Thompson's auctions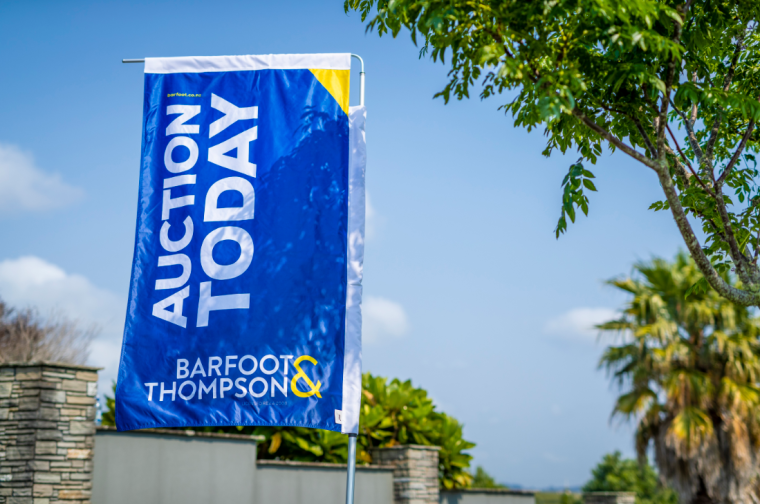 It was steady as she goes in Barfoot & Thompson's auction rooms in the last week of July, with the agency auctioning 169 residential properties and achieving sales on 106, giving an overall sales rate of 63%.
That was slightly more properties than the 154 that went under the hammer the previous week, while the sales rate was almost unchanged from the previous week's rate of 65%.
The sales rate has hovered around the two thirds mark for most of June and July, suggesting demand from buyers has remained consistently firm throughout winter.
Around the Auckland districts Barfoot's sales rates last week ranged from 56% in Rodney to 82% in Franklin - see the table below for the full district results.
Details of the individual properties offered at all of the auctions monitored by interest.co.nz, and the results achieved, are available on our Residential Auction Results page.
The comment stream on this story is now closed.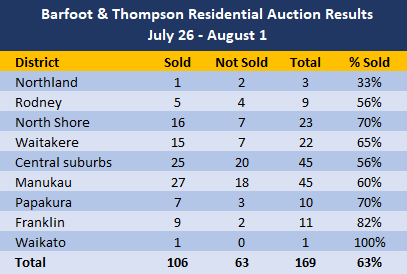 You can have articles like this delivered directly to your inbox via our free Property Newsletter. We send it out 3-5 times a week with all of our property-related news, including auction results, interest rate movements and market commentary and analysis. To start receiving them, go to our email sign up page, scroll down to option 6 to select the Property Newsletter, enter your email address and hit the Sign Me Up button.