REINZ median prices may be showing the first signs of market cooling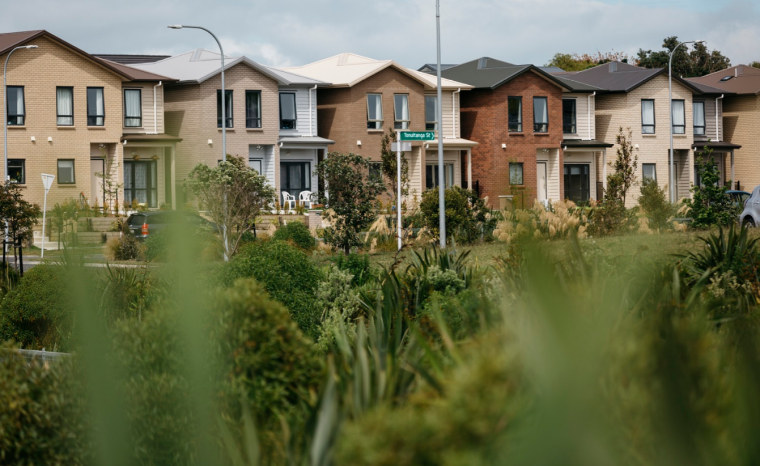 Median house prices show tentative signs of cooling, with median house prices declining or remaining unchanged in several regions in July.
According to the Real Estate Institute of NZ, median selling prices declined in three regions last month where had price growth had previously been strong - Waikato where the median slipped from $739,000 in June to $731,000 in July, Taranaki where it dropped from $576,000 in June to $530,000 in July and Wellington where it declined from $885,000 in June to $861,500 in July.
The median price was also much softer in Queenstown-Lakes where it dropped from $1,080,000 in June to $1,050,000 in July, putting it below where it was in July last year when the median in the district was $1,100,000.
Median prices were also unchanged compared to June in the Bay of Plenty, Manawatu/Whanganui and Southland.
However, prices continued to increase in all other regions in July, with the national median hitting a new record of $826,000 in July, up by $11,000 compared to June.
For the rest of the country, excluding Auckland, the median price increased by $7500 to $687,500.
Much of the increase was driven by continuing price growth in the Auckland region, where the median was up by $25,000 for the month, rising from $1,150,000 in June to hit a new record of $1,175,000 in July. (See the table blow for the regional breakdown).
"The last two months have shown early indications that the rate of growth is starting to ease, however it is too early to say whether this is the usual winter easing we would normally see or if the Government's intervention in the market and signalled changes to the OCR are starting to take effect," REINZ Chief Executive Jen Baird said.
Sales volumes were also lower, with  the REINZ recording 7187 sales throughout the country in July, down by 5.3% compared to June and down by 11.7% compared to July last year.
Note: The REINZ's figures are provisional and may be revised.
The comment stream on this story is now closed.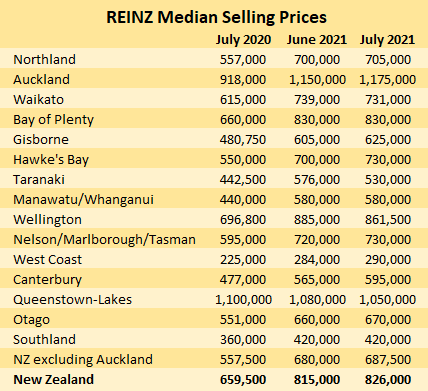 You can have articles like this delivered directly to your inbox via our free Property Newsletter. We send it out 3-5 times a week with all of our property-related news, including auction results, interest rate movements and market commentary and analysis. To start receiving them, go to our email sign up page, scroll down to option 6 to select the Property Newsletter, enter your email address and hit the Sign Me Up button.