Activity in Barfoot & Thompson's auction rooms hit a new low last week but numbers are picking up this week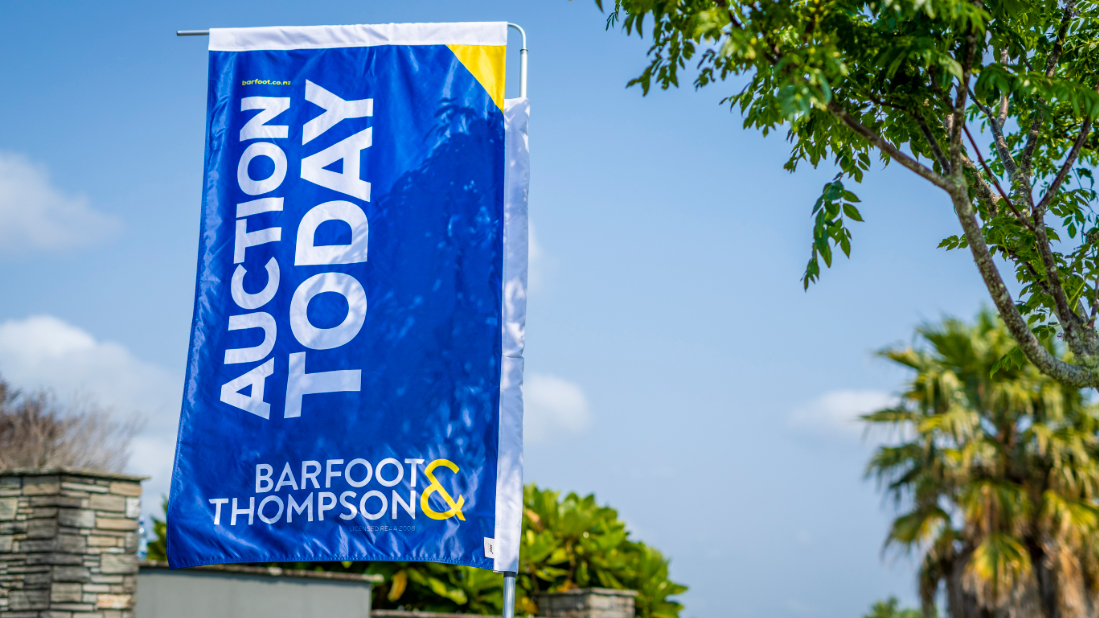 The auctions were few and far between in Barfoot & Thompson's auction rooms last week as the last days of Level 4 restrictions weighed on the market.
Barfoots auctioned just 16 properties in the week from 18-24 September, down from 18 the previous week.
There were no properties from Rodney, the central suburbs or Papakura auctioned last week and only one from each of North Shore and Franklin.
However most of what was offered was sold, with 13 of the 16 properties offered selling under the hammer, giving a sales rate of 81%.
Under normal circumstances Barfoots would likely be auctioning 200-300 properties a week at this time of year.
However the slump in auction numbers that's been evident during the lockdown may have bottomed out, with Barfoots scheduling more than 50 properties for auction this week.
That could signal the start of the spring selling season, although it may be the end of October before the market works up a full head of steam again, assuming lockdown restrictions continue to be eased.
The comment stream on this story is now closed.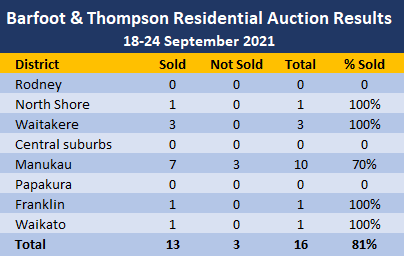 You can have articles like this delivered directly to your inbox via our free Property Newsletter. We send it out 3-5 times a week with all of our property-related news, including auction results, interest rate movements and market commentary and analysis. To start receiving them, go to our email sign up page, scroll down to option 6 to select the Property Newsletter, enter your email address and hit the Sign Me Up button.