The Ts and Cs of the Government's $187 million shared equity scheme for aspiring homeowners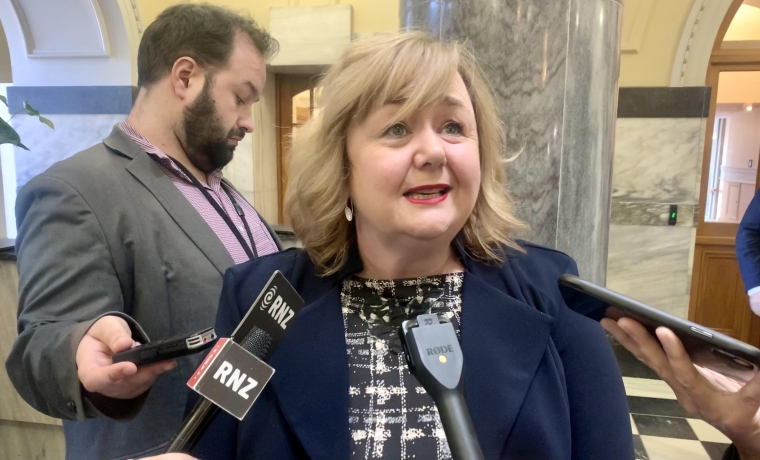 The Government is finally following through on its commitment to roll out its own shared equity scheme to help aspiring homeowners.
Kāinga Ora is offering to chip in up to $200,000, or 25%, of the purchase price of a home - whichever is lower.
The idea is that the homeowner then buys out Kāinga Ora over several years. The homeowner will be charged an annual fee if they take longer than 15 years to do so. The fee is currently $2,250 (plus GST) and can be hiked.
The applicant will need to get approval from a participating bank (BNZ and Westpac) to get a mortgage. They'll need a deposit of at least 5%.
The Government has allocated $187 million to the 'First Home Partner' scheme over three years, indicating it expects modest uptake.
Buyers need to meet a set criterion to be eligible for the scheme. There are also a number of strings attached.
The buyer needs to have a total household income (pre-tax) of less than $130,000.
They either need to be a first-home buyer or be someone who doesn't currently own a home and doesn't have realisable assets worth more than 20% of the house price caps for homes in the area they are buying in.
The home they buy has to be a new build. Although, Kāinga Ora said the Ministry of Housing and Urban Development would consider allowing buyers to purchase existing homes on a "case-by-case basis" where requiring a new build effectively prevents the household from buying a home in that region for more than a year.
The homeowner can't rent out the house, but can get flatmates or boarders.
For as long as Kāinga Ora owns a share of the home, the homeowner needs to get Kāinga Ora's approval before selling.
Proceeds from a sale will be distributed in proportion to each party's share.
The homeowner also needs to commit to living in the home for at least three years. If their circumstances change and they need to move before then, they'd have to talk to Kāinga Ora. It will assess situations on a "case-by-case basis".
Homeowners must also get Kāinga Ora's approval before doing renovations or any building work on the home.
And they must allow Kāinga Ora to enter and inspect the home for the purpose of any property maintenance and repair.
Housing Minister Megan Woods in mid-2020 said Kāinga Ora would roll out its own shared equity scheme in "early-2021". Funding was first allocated to support "progressive homeownership" at the KiwiBuild reset in September 2019.
Some of this funding has already been used to provide community organisations with loans to upscale their shared equity products.
Woods said this support has helped 53 families into their own homes.
A further 113 homes have been contracted, and the Government has agreed to lend Habitat for Humanity and the Queenstown Lakes Community Housing Trust more money to provide another 50 homes.