The lockdown hasn't slowed galloping house price inflation with average values in Auckland rising $23,000 in September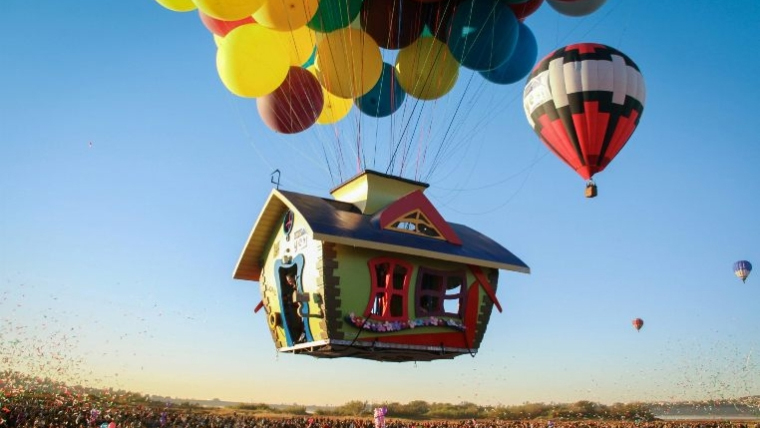 The average value of all homes throughout the country is edging closer to $1 million, as values continue to rise during the latest lockdown.
According to the latest QV House Price Index, the average value of New Zealand dwellings was $977,456 at the end of September, up from $963,046 at the end of August. That's an increase of $14,410 in a month (QV's values are based on sales during the previous three month period).
The latest increase comes on top of a $10,968 increase in the national average dwelling value in August, which means that the average value has gone up by $25,378 over the two months the country has been under some sort of lockdown restrictions.
Since the beginning of this year the average value of all homes throughout NZ has increased by $138,826.
In Auckland the average value of homes increased by $23,346 in September alone.
The  chart below shows the average values in the country's main urban districts at the end of September, and their percentage change over the previous three months.
This shows that the area with the highest average value and also the highest rate of growth was Queenstown-Lakes, where the average value was just over $1.5 million. That's up 9.4% over the previous three months.
The lowest average value was just down the road in Invercargill where the average home is worth $460,389, making Invercargill the only main urban district in NZ where the average value is under $500,000.
Rotorua had the lowest rate of growth over the last three months at 0.8%.
Over the 12 months to September the country's average residential property value is up 26.3%.
"Ongoing lockdowns are continuing to impact the number of fresh listings, particularly in Auckland and this has possibly contributed to another strong month of value growth, with buyers continuing to vie for limited stock," QV General Manager David Nagel said.
"We're hearing anecdotal evidence from agents that appraisal enquiries are on the rise in many locations, a great signal that spring might finally provide the listings we'd normally expect," he said.
"A flood of new listings will provide some welcome relief for house hunters."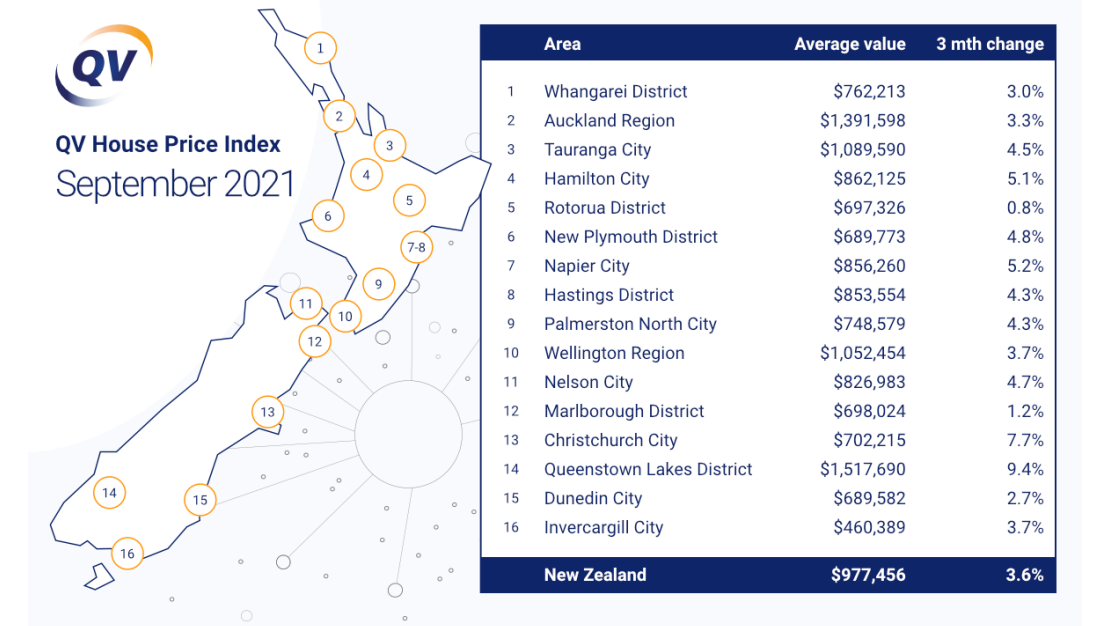 The comment stream on this story is now closed.