Christchurch's property market would be the least vulnerable main centre in a downturn CoreLogic says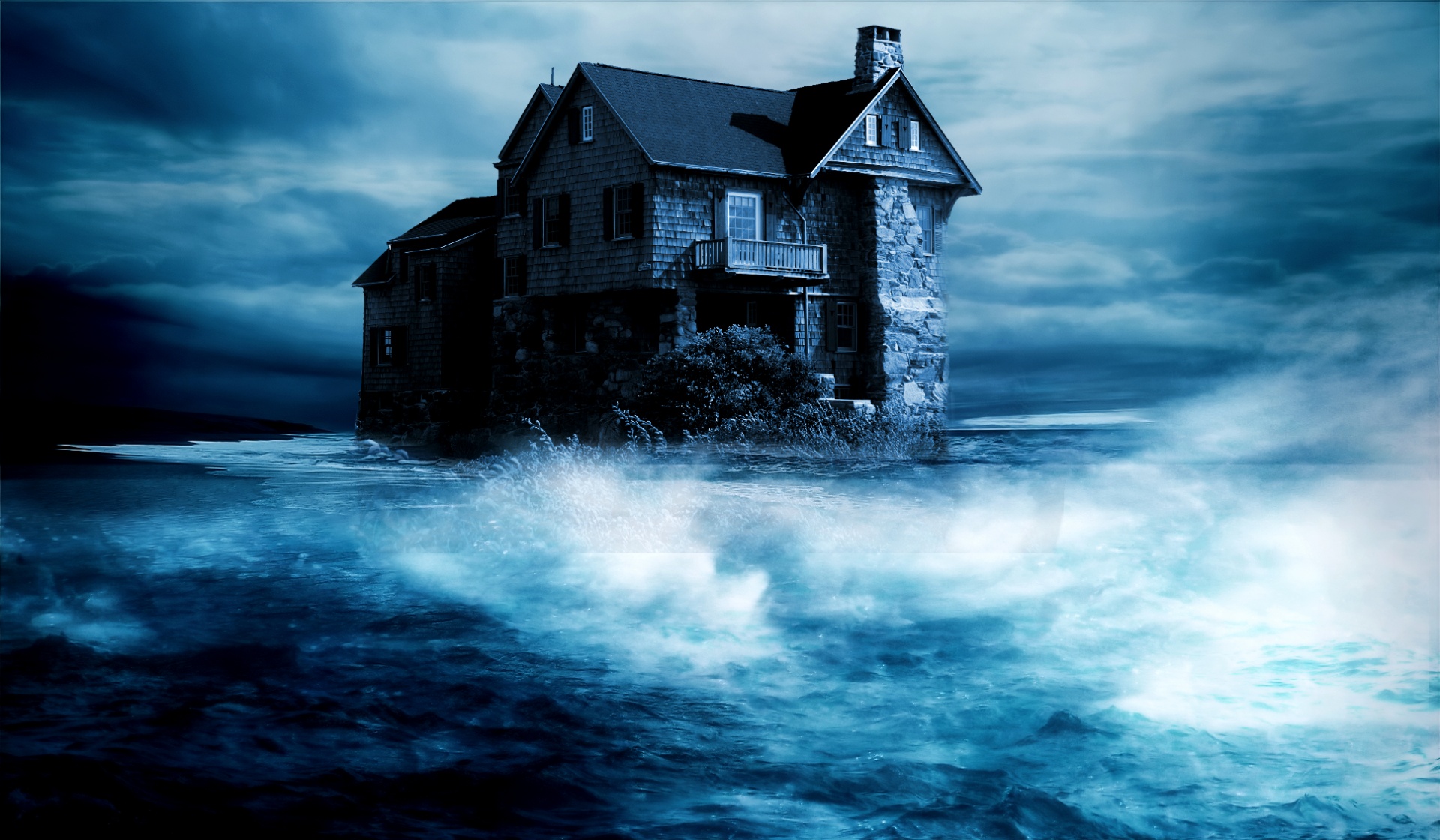 Auckland's housing market would be more at risk in a property downturn than any other main centre, while Christchurch would be the least at risk, according to a new Property Vulnerability Index developed by property data company CoreLogic.
The Index is based on a broad range of economic and housing measures, such as demand for property in each area, affordability, credit behaviour, local employment, investor activity and the balance of supply and demand, which are weighted according to their likely impact on the market to assess each district's performance in a potential downturn.
CoreLogic says the Index is not intended as a forecast of values, but is a "relative assessment of each area's risk in the event of a more significant downturn in the property market."
The chart below places the country's main urban districts on a spectrum from most vulnerable to least vulnerable, with the most vulnerable districts tending to be smaller provincial centres such as MacKenzie in the South Island and Otorohanga in the North Island.
However there are two centres which stand out as being vulnerable - Auckland , which is by far the country's largest property market, and Queenstown-Lakes, which has a very high market profile compared to the size of the district's population.
Major centres with mid-range vulnerability levels are Dunedin, Invercargill, Hamilton, New Plymouth, Napier and Lower Hutt, while Whangarei, Tauranga, Whakatane, Hastings, Wellington, Nelson, Christchurch and Timaru are rated as least vulnerable.
CoreLogic Chief Property Economist Kelvin Davidson said this country's housing market had been in a significant upswing phase for more than a year, but noted that "nothing can go up forever."
"The Government and RBNZ [Reserve Bank] have introduced various measures to try and curb skyrocketing housing values, which alongside rising mortgage rates, should certainly prove a strong headwind to price growth," he said.
The comment stream on this story is now closed.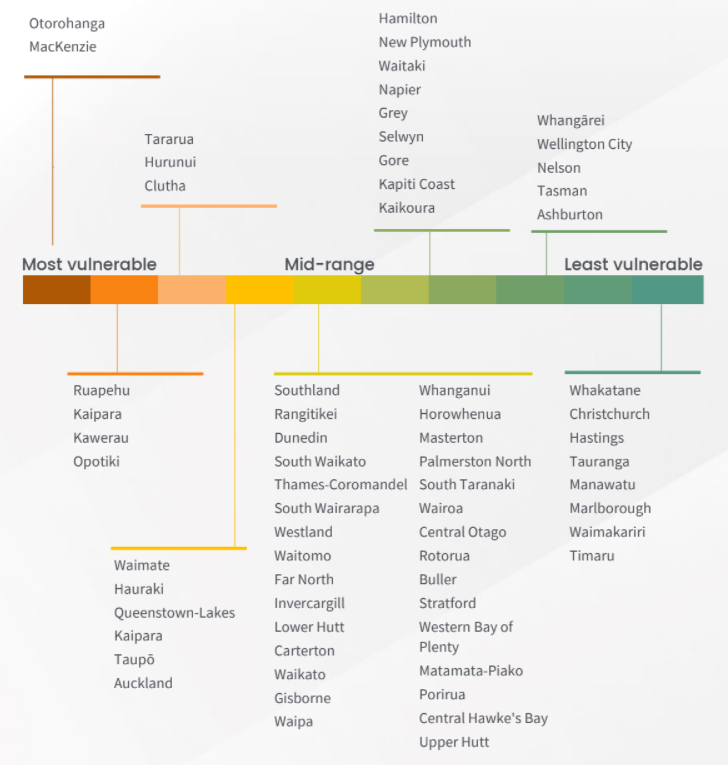 You can have articles like this delivered directly to your inbox via our free Property Newsletter. We send it out 3-5 times a week with all of our property-related news, including auction results, interest rate movements and market commentary and analysis. To start receiving them, go to our email sign up page, scroll down to option 6 to select the Property Newsletter, enter your email address and hit the Sign Me Up button.