The average value of New Zealand homes rose $17,227 in the month of November, CoreLogic says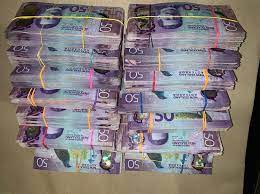 The average value of New Zealand homes increased by $17,227 in November and now sits at $987,401, according to the CoreLogic House Price Index.
Over the year to the end of November the average value of New Zealand homes is up $218,388.
In the country's largest market, Auckland, the average value of homes increased by $286,890.
Nationally, the growth in average values has ranged from 17.8% in Rotorua to 53.1% in Tararua.
However in spite of the strong growth in values, CoreLogic says there are signs the rate of price growth is starting to slow.
"November shows a return to the trend of gradually easing property value growth, which has been in play since April this year, but was disrupted by the bounce in values in October," CoreLogic says in its latest report.
"In fact the annual growth rate trimmed back to 28.4% at the end of November, down from 28.8% at the end of October. This is the first time the annual rate of appreciation has dropped since August 2020 when the market stalled following the first Covid-19 forced lockdown in April and May 2020."
CoreLogic NZ Head of Research Nick Goodall thinks the market will likely continue to slow next year.
"This slowdown reflects the natural loss of momentum after an extended period of strong growth, which has led to a deterioration in affordability, further impacted by rising interest rates and tighter credit conditions," he said.
"Looking ahead to 2022, this slowing momentum is likely to continue, especially with further tightening of credit.
"Fewer owner-occupiers are able to secure high loan-to-value ratio loans since November 1, and from December 1 changes to the Credit Contracts and Consumer Finance Act, which brings greater scrutiny of a potential borrower's expenses and ability to repay their loan, will further limit the amount of lending written by banks.
"Add in the continued upward trajectory of mortgage interest rates and some banks already implementing debt-to-income limits and it's clear that demand for residential property will be negatively impacted as we head into summer," he said.
The table below shows the average value of homes in all main urban areas throughout the country and how much they have changed over three and 12 months.
The comment stream on this story is now closed.
You can have articles like this delivered directly to your inbox via our free Property Newsletter. We send it out 3-5 times a week with all of our property-related news, including auction results, interest rate movements and market commentary and analysis. To start receiving them, register here (it's free) and when approved you can select any of our free email newsletters. 
CoreLogic House Price Index

November 2021

Territorial authority

Average current value

3 month change %

12 month change %

Far North

$658,170

7.4%

29.2%

Whangarei

$778,940

6.5%

27.6%

Kaipara

$808,221

1.0%

30.1%

Auckland - Rodney

$1,302,307

5.7%

27.9%

Rodney - Hibiscus Coast

$1,251,118

4.5%

26.4%

Rodney - North

$1,348,699

6.7%

28.9%

Auckland - North Shore

$1,559,775

4.2%

22.1%

North Shore - Coastal

$1,785,906

4.4%

22.3%

North Shore - North Harbour

$1,465,269

1.5%

19.6%

North Shore - Onewa

$1,296,470

6.3%

24.5%

Auckland - Waitakere

$1,127,462

4.3%

26.3%

Auckland - City

$1,641,625

3.9%

25.2%

Auckland City - Central

$1,378,084

3.3%

19.9%

Auckland City - Islands

$1,608,711

-0.5%

36.9%

Auckland City - South

$1,499,063

4.3%

27.2%

Auckland_City - East

$2,073,507

4.8%

26.2%

Auckland - Manukau

$1,247,184

6.1%

27.5%

Manukau - Central

$983,547

5.4%

28.9%

Manukau - East

$1,588,130

5.7%

27.1%

Manukau - North West

$1,070,750

5.5%

25.6%

Auckland - Papakura

$991,339

7.0%

30.2%

Auckland - Franklin

$947,993

6.8%

30.5%

Thames Coromandel

$1,111,700

0.9%

31.8%

Hauraki

$617,599

-1.9%

24.4%

Waikato

$722,619

6.7%

33.2%

Matamata Piako

$701,167

9.2%

33.1%

Hamilton

$861,119

10.0%

30.5%

Hamilton - Central & North West

$811,774

11.0%

33.7%

Hamilton - North East

$1,084,392

12.5%

33.4%

Hamilton - South East

$776,461

7.4%

26.9%

Hamilton - South West

$741,539

5.2%

23.8%

Waipa

$846,250

3.7%

27.0%

South Waikato

$447,320

10.7%

43.1%

Waitomo

$386,334

22.7%

34.1%

Taupo

$821,430

4.5%

36.6%

Western BOP

$965,726

6.7%

30.3%

Tauranga

$1,114,481

9.2%

35.8%

Rotorua

$672,536

4.4%

17.8%

Whakatane

$722,196

7.4%

36.4%

Kawerau

$401,117

-2.3%

26.7%

Opotiki

$505,856

3.4%

30.1%

Gisborne

$633,155

5.7%

27.4%

Hastings

$862,843

5.9%

37.5%

Napier

$875,188

5.8%

37.6%

Central Hawkes Bay

$598,794

9.7%

33.4%

New Plymouth

$691,104

5.4%

27.1%

Stratford

$466,732

3.4%

32.4%

South Taranaki

$402,152

1.9%

30.4%

Ruapehu

$391,626

5.6%

36.7%

Whanganui

$548,463

5.0%

39.8%

Rangitikei

$481,066

6.6%

41.8%

Manawatu

$665,403

5.9%

31.9%

Palmerston North

$741,896

2.3%

31.8%

Tararua

$457,301

1.7%

53.1%

Horowhenua

$646,748

5.1%

38.2%

Kapiti Coast

$973,551

5.9%

36.6%

Porirua

$984,219

3.2%

30.6%

Upper Hutt

$931,533

4.4%

34.7%

Hutt

$996,697

6.0%

37.9%

Wellington City

$1,247,720

4.5%

32.2%

Wellington - Central & South

$1,178,217

4.6%

28.5%

Wellington - East

$1,355,676

3.8%

30.5%

Wellington - North

$1,184,847

4.5%

35.8%

Wellington - West

$1,410,835

2.8%

29.3%

Masterton

$661,514

4.8%

36.0%

Carterton

$736,497

8.1%

42.4%

South Wairarapa

$893,982

8.9%

34.3%

Tasman

$829,374

4.5%

24.0%

Nelson

$846,680

5.2%

24.2%

Marlborough

$703,224

3.7%

24.3%

Kaikoura

$574,243

-4.8%

18.9%

Buller

$288,348

4.4%

32.1%

Grey

$324,760

-1.9%

38.1%

Westland

$343,983

-0.6%

21.7%

Hurunui

$541,161

8.8%

25.7%

Waimakariri

$644,573

7.0%

32.6%

Christchurch

$719,493

10.0%

35.5%

Christchurch - Banks Peninsula

$758,746

8.2%

35.1%

Christchurch - Central & North

$829,089

9.2%

33.9%

Christchurch - East

$548,131

8.7%

35.9%

Christchurch - Hills

$970,833

7.0%

32.5%

Christchurch - Southwest

$697,865

12.9%

38.3%

Selwyn

$811,961

12.9%

39.7%

Ashburton

$482,359

7.0%

23.6%

Timaru

$473,786

4.2%

18.5%

MacKenzie

$632,108

0.5%

12.6%

Waimate

$369,708

0.9%

28.6%

Waitaki

$461,904

4.9%

21.6%

Central Otago

$697,987

0.4%

19.0%

Queenstown Lakes

$1,587,469

14.1%

33.3%

Dunedin

$696,009

3.6%

21.8%

Dunedin - Central & North

$707,461

2.4%

20.9%

Dunedin - Peninsular & Coastal

$661,515

5.5%

27.0%

Dunedin - South

$666,756

3.8%

20.9%

Dunedin - Taieri

$726,749

4.3%

22.4%

Clutha

$388,257

3.8%

24.0%

Southland

$444,935

3.8%

23.8%

Gore

$370,405

0.4%

28.5%

Invercargill

$461,111

4.4%

24.6%

 

 

 

 

Auckland Region

$1,402,845

4.9%

25.7%

Main Urban Areas

$1,121,955

5.3%

27.9%

Wellington Region

$1,114,979

4.7%

33.5%

Total NZ

$987,401

5.4%

28.4%