Average rents up by more than $70 a week in September year in parts of Auckland, declining in parts of Wellington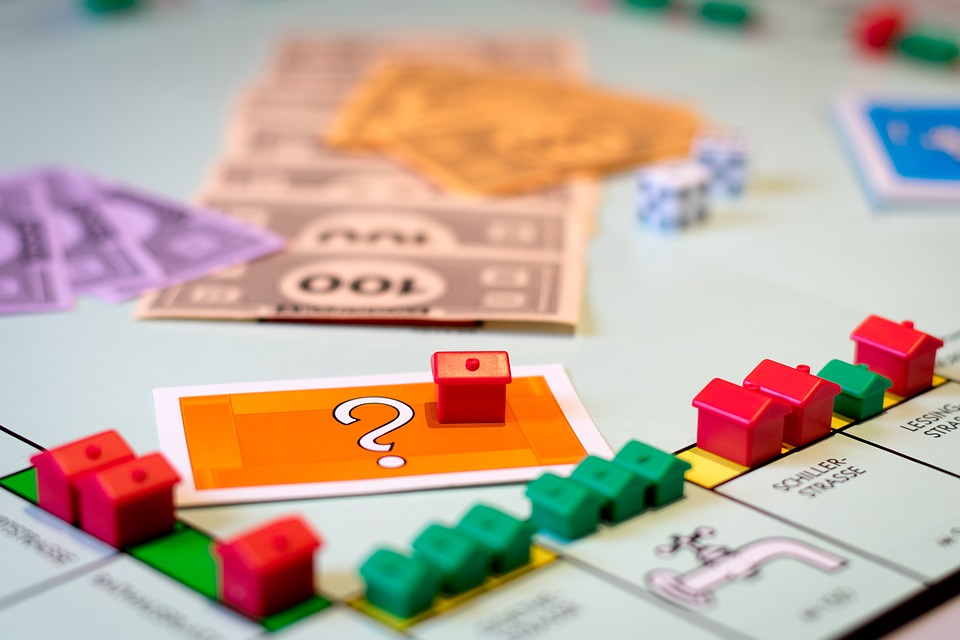 Average residential rents across New Zealand increased $43 a week between the 2020 September quarter and the September quarter this year, according to the latest analysis of bond data by interest.co.nz.
This shows the average rent in the September quarter last year was $453 a week, but by the September quarter this year it had increased to $497 a week. That's up $44, or 9.7%, over the 12 month period.
Those figures are for all housing types and will mainly be for newly tenanted properties.
In dollar terms, rental growth was weakest in Dunedin where the average was up by just $2 a week over the year, and in parts of the Wellington region, with rents declining by between $2 and $8 a week on the Kapiti Coast and in Porirua and Upper Hutt.
The biggest jumps in rents were recorded in Papakura and Franklin in Auckland's south, and in Tauranga and Hastings, which all recorded increases of more than $70 a week.
Of the main urban districts the cheapest place to rent a home was Timaru, where the average rent in the September quarter this year was $363 a week. The most expensive district was Auckland's North Shore on $625.
Average rents were above $600 a week in four of Auckland's seven urban districts, whereas none of them had averages above $600 in the 2020 September quarter. See the table below for the full district breakdown.
However the increase in rents over the September year was not evenly spread over the entire 12 months.
Closer analysis of the figures shows almost all of the increase in the national average occurred between September last year and April this year. Rental growth was flat for the rest of this year, with the national average remaining between $497 and $500 a week between April and September 2021.
Much of the September quarter this year was affected by Covid-19 restrictions of one sort or another, some of which continued into the fourth quarter. At this stage it is not known what affect this will have had on rents in the latter part of this year.
The fog of Covid-19 is making it difficult to see which way the market is headed.
The comment stream on this story is now closed.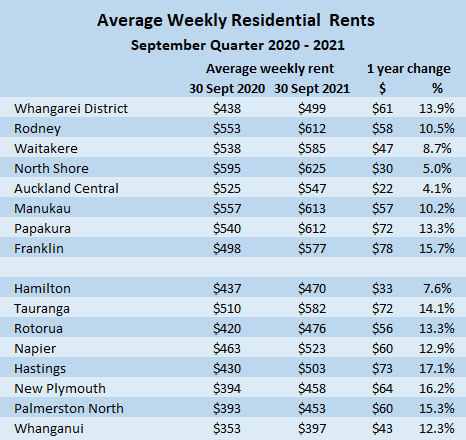 You can have articles like this delivered directly to your inbox via our free Property Newsletter. We send it out 3-5 times a week with all of our property-related news, including auction results, interest rate movements and market commentary and analysis. To start receiving them, register here (it's free) and when approved you can select any of our free email newsletters.