Migration flows back in positive territory but the numbers are tiny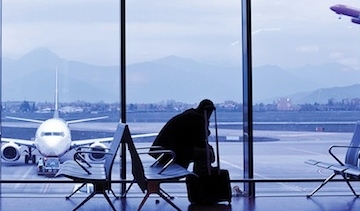 Population growth from migration turned positive in the three months to November last year although it remains at very low levels.
The latest provisional estimates from Statistics NZ show there was a net gain (long term arrivals minus long term departures) of just 130 people in November 2021, following gains of 717 in October and 378 in September.
That reverses a nine month period of population losses due to migration, although those numbers were also extremely low.
From a practical perspective you could almost say that migration is now having a negligible effect on this country's population, because the net gain of 130 in November last year is insignificant compared to the net gain of 8533 in November 2019 before border restrictions were introduced to combat the Covid pandemic.
In November 2020 there was a net loss of 291 people.
The figures also show that the number of New Zealand citizens arriving back in this country long term is continuing to decline, falling to just 1294 November last year, down from 3297 in November 2020 and 4403 in November 2019.
However the impact of returning NZ citizens on the country's population is reduced by the ongoing outflow of NZ citizens leaving the country, with 834 departing in November last year, leaving a net gain of just 459 NZ citizens for the month.
The big change since the pandemic began is in the number of non-New Zealand citizens migrating to this country.
In November last year 1416 non-NZ citizens arrived long term and 1745 departed, giving a net loss of 329 non-NZ citizens for the month.
That compares with a net gain of 6894 non-NZ citizens in November 2019.
The net flow of non-NZ citizens has been in negative territory in all but one of the 20 months from April 2020 to November 2021.
The comment stream on this story is now closed.
You can have articles like this delivered directly to your inbox via our free Property Newsletter. We send it out 3-5 times a week with all of our property-related news, including auction results, interest rate movements and market commentary and analysis. To start receiving them, register here (it's free) and when approved you can select any of our free email newsletters.