Construction giant Fletcher Building has lifted half year earnings 41% to $171 mln despite lockdown disruptions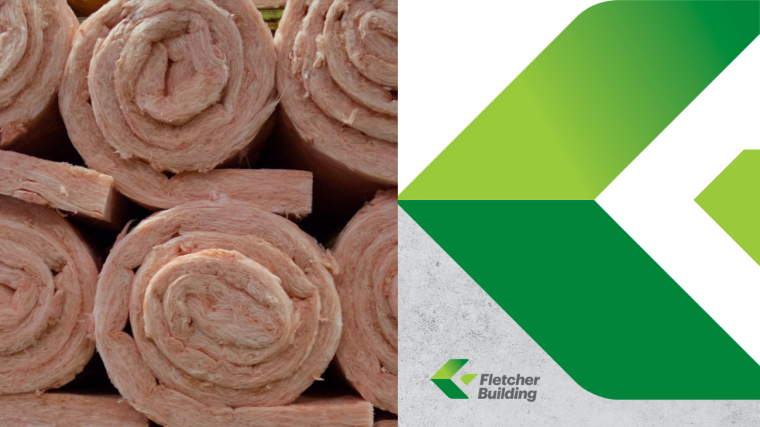 Construction giant Fletcher Building (FBU) is seeing a potential hit to earnings in New Zealand from Omicron in the second half of the financial year of up to $50 million.
And that's after first-half earnings were knocked by previous Covid disruptions to the tune of $105 million - the vast majority of that in New Zealand.
But despite all this the company was able to report a 41% lift in net profit after-tax to $171 million for the six months to December 31, 2021.
Fletcher chief executive Ross Taylor said the second half of the year is expected to be "very solid" with its customers and forward indicators pointing to continuing volumes.
"With confidence in our operational disciplines and in covering inflationary costs, we expect our second half EBIT [earnings before interest and tax] margin to be approximately 9.5% and to deliver full year EBIT before significant items of approximately $750 million. Based on our experience in Australia with the Covid-19 Omicron variant, we foresee a potential risk impact on our EBIT in the $25 million to $50 million range," he said.
The company's Residential and Development division reported gross revenue of $318 million for the half year, a decrease of 11% compared with the prior period. EBIT for the division of $112 million was $50 million or 81% higher than the prior period.
Taylor said in New Zealand, residential consents have been running ahead of industry capacity for some time.
"This has created a backlog of work on top of future consents in the coming years. This is anecdotally supported by our home builder customers generally now placing orders for their customers 12 to 18 months in advance. In addition, the infrastructure sector continues to have a strong growth outlook on the back of committed and planned government projects. Similarly, in Australia, forecasters are all pointing to ongoing strong growth across residential, commercial and infrastructure through FY23 and beyond."
These were the first-half highlights as outlined by the company in its release to the NZX:
- Revenue of $4,064 million, up 2% from $3,987 million in HY21
- EBIT before significant items of $332 million, up 3% from $323 million in HY21
- EBIT margin of 8.2%, up from 8.1% in HY21
- Net Profit After Tax of $171 million, up 41% from $121 million in HY21
- Solid cash flows partly offset by inventory rebuild and housing investment as flagged
- Fully imputed interim dividend of 18 cents per share declared, to be paid on 7 April 2022
- Strong 2Q EBIT of $264 million (up 73% on 2Q FY21) and EBIT margin of 11.8%, offsetting COVID-19 lockdown impact of c. $105 million on 1Q EBIT
- FY22 EBIT before significant items expected to be approximately $750 million