QV says upmarket homes in central Auckland have declined in value by 3.4% since January but the decline in values at the bottom of the market has been greater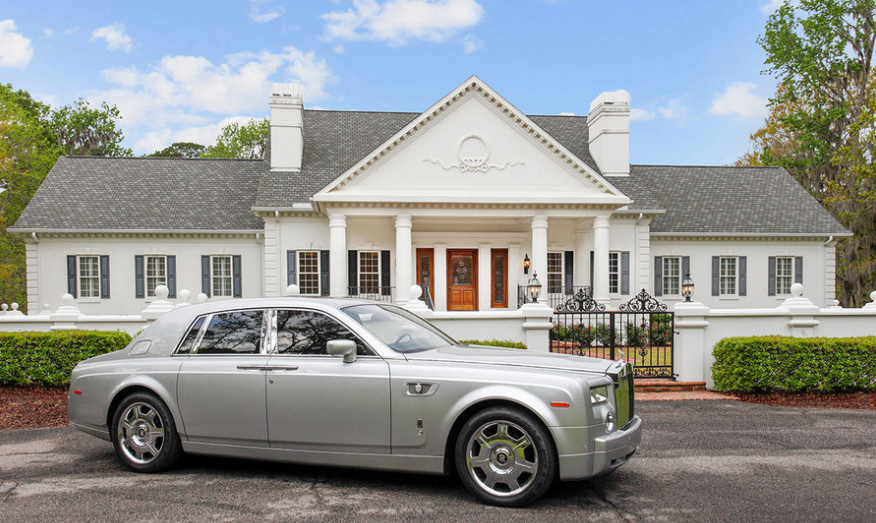 The decline in house prices that began at the bottom of the market is now spreading to top end properties as well, according to property valuation and data company Quotable Value.
The QV Quartile Index tracks housing values in the upper and lower quartiles, that is the bottom 25% of homes by value and the top 25% by value.
It found that across New Zealand, the average value of lower quartile homes declined by 1.7% over the three months from February to April while upper quartile homes declined in value by 1.2%.
QV General manager David Nagel said its was the first time since the pandemic lockdown in 2020 that upper quartile homes had posted no value growth whatsoever, while lower quartile values posted their first decline in more than two years.
"It appears that what began as a tightening and then a reduction at the more affordable end of the market, predominantly as a result of rapidly rising interest rates, affordability constraints and a significant tightening of lending criteria, is now beginning to impact on home values much further up the property ladder," he said.
"Although seven out of 10 of the biggest declines in home values still occurred at the lower end of the market this quarter, what we're seeing now is a growing number of main centres experiencing declining values at both ends of the market."
The biggest declines in values at the top end of the market were in Upper Hutt, where the upper quartile value declined by 6.3% in the April quarter after averaging similar levels of positive growth for the previous four quarters, and in central Auckland, where upper quartile home values declined by 3.4% in the three months to April.
The biggest declines in value overall were in Papakura in south Auckland -10.8%, Lower Hutt -8.2%, Dunedin -8.1% (the table below shows the biggest percentage declines in value.)
"The first four months of this year could not be more different to the last four months of last year," Nagel said.
Back then, none of New Zealand's main centres were showing any declines whatsoever.
"Now most of them are, with the few exceptions, most notably Whangarei, Christchurch and Invercargill, most likely to join them in the coming months."
The comment stream on this story is now closed.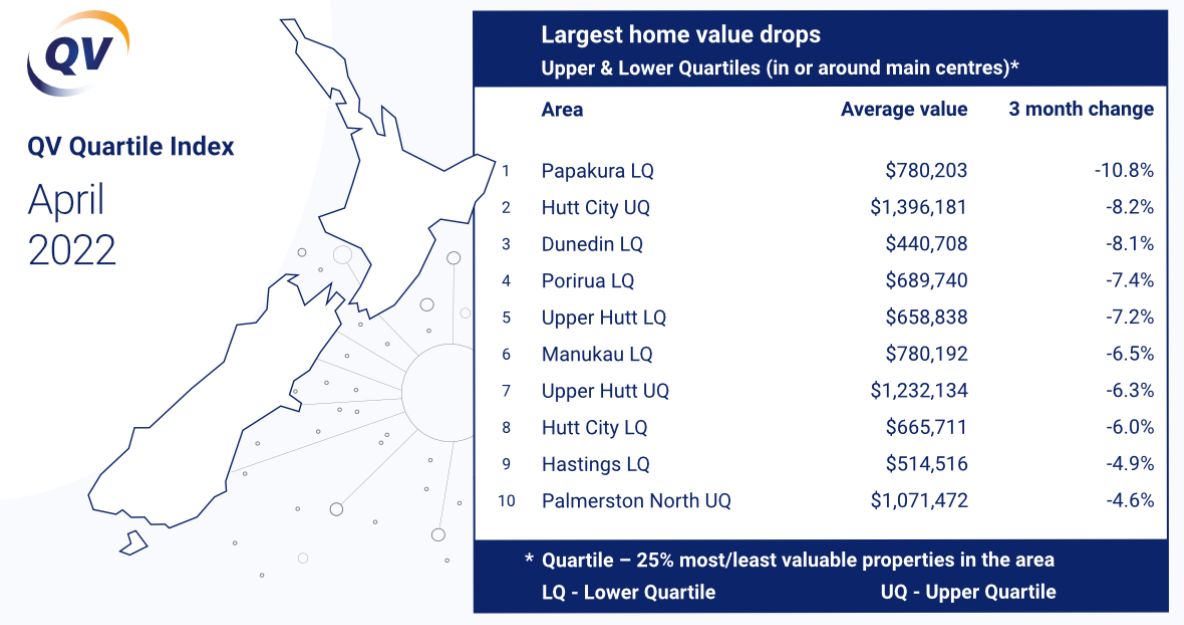 You can have articles like this delivered directly to your inbox via our free Property Newsletter. We send it out 3-5 times a week with all of our property-related news, including auction results, interest rate movements and market commentary and analysis. To start receiving them, register here (it's free) and when approved you can select any of our free email newsletters.