Barfoot & Thompson's June sales at 12 year low, average price down by $120,000 from December peak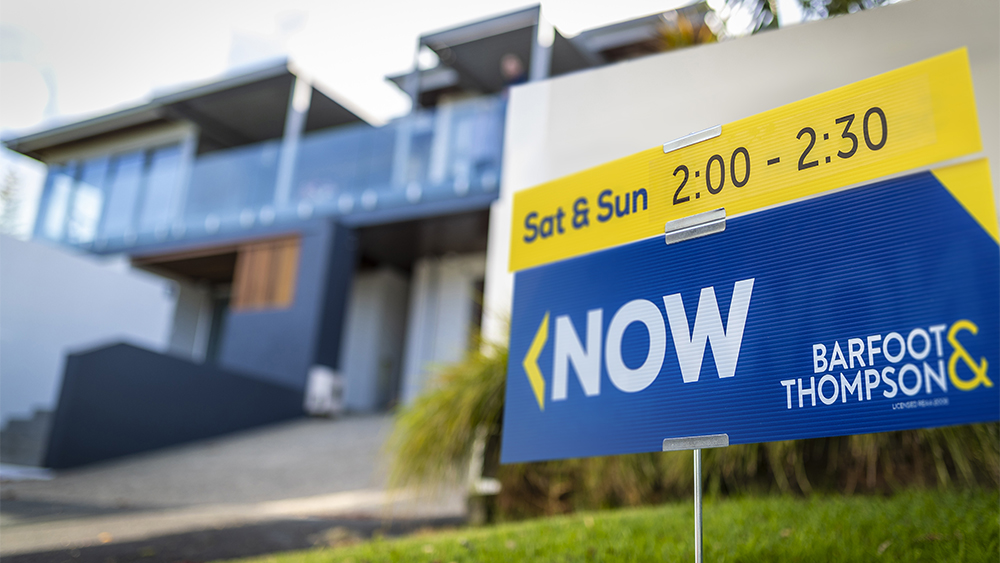 Barfoot and Thompson had their lowest level of sales for the month of June in 12 years last month, while the total number of homes the agency had available for sale was at its highest level in 11 years.
The real estate agency, which is the biggest by a substantial margin in the Auckland market, sold 684 residential properties in June, down 45% compared to June last year.
That was the lowest number of residential properties the agency has sold in the month of June since 2010.
At the same time, Barfoots had 4676 residential properties available for sale at the end of June, which was up 63% compared to June 2021.
That means the agency's total stock for sale is at its highest levels since 2011.
The rise in stock came even though new listings in June were down 11% compared to May, and down 15% compared to June last year. They were at their lowest level for the month of June since 2019.
The trend on prices wasn't quite so clear cut.
Barfoot's average selling price has declined for three consecutive months. June's average price of $1,158,464 was $120,183, or 9.4%, lower than its December 2021 peak of $1,278,647.
However the median selling price lifted slightly in June to $1,147,500 from $1,125,000 in May.
That increase came after two consecutive declines in April and May, but June's median price remains down by $92,500 (-7.5%) from its November 2021 peak of $1,240,000.
Barfoot & Thompson Managing Director Peter Thompson said no one saw the modest increase in the June median price coming and it was likely to be a statistical blip.
"It does signal that house prices are not in full retreat and are moving back gradually as vendors recognise that if they want to sell, they need to have some flexibility as to price expectations," he said.
"Sales of properties for the month were the lowest they have been in a June [month] since 2010, when the market was recovering from what economists termed a technical recession.
"Rather than accept the prices on on offer, some homeowners are removing their homes form the market," he said.
The comment stream on this story is now closed.
You can have articles like this delivered directly to your inbox via our free Property Newsletter. We send it out 3-5 times a week with all of our property-related news, including auction results, interest rate movements and market commentary and analysis. To start receiving them, register here (it's free) and when approved you can select any of our free email newsletters.