Govt eyes public-private partnerships for housing along the lines of a Westpac-led Sydney project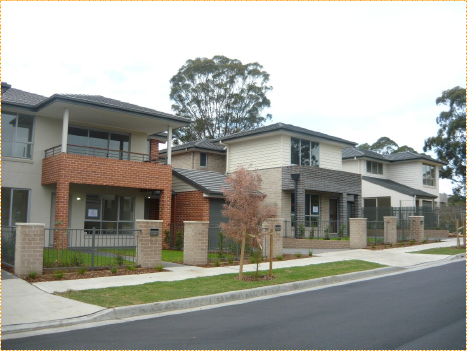 By Gareth Vaughan
The government aims to take new strides into public-private partnerships (PPPs) for housing this year, potentially along the lines of a social housing project in western Sydney that's being built by a Westpac-led consortium, says Housing Minister Phil Heatley.
Heatley told interest.co.nz he had visited the PPP development at Sydney's Bonnyrigg and was impressed with what he saw.
"There's no doubt that, or a variation of that, could happen here in New Zealand," Heatley said. "The government will be involved in PPPs for social housing in New Zealand. We have got large tracts of land across the country that we would like to develop with the private sector."
"The public will see some movement this year."
Heatley said banks and large property developers were generally expressing an interest in PPPs for housing projects. He noted the government already had a PPP underway on 167 hectares of land at Hobsonville Point in Auckland where Housing New Zealand Corporation is working with Australian listed company AV Jennings and local firm Dempsey and Wood on civil works and construction.
"We're doing work around the Tamaki development where Housing New Zealand owns well over 50% of the housing there and those houses need serious upgrades and the land needs significant subdivision," Heatley said. "So there's opportunity to be much more closely involved with the private sector there."
'Transfers risk to the private sector'
Heatley said the idea of the PPP model was for those who carry the most risk to cream off  the biggest financial benefits.
"So as we transfer risk to the private sector through PPPs, which is what would happen, we would expect them to get some financial return for that," said Heatley.
"If it means for us that we carry less risk, and therefore less financial return, we'd still be satisfied because we'd be housing more people in need."
He said he couldn't imagine the current National Party-led government agreeing to any partnership where it carries the risk and the partner stands to pocket the financial benefits.
"That's not where we're going and I don't think that's what Westpac's talking about and that's not what I saw in Bonnyrigg," said Heatley.
David McLean, New Zealand CEO of Westpac Institutional Bank who spoke at a Community Housing Aotearoa conference this week, said the Bonnyrigg development aims to transform a run down NSW Department of Housing estate with 800 houses on it. He described the area as "horrible and run down," with bars on windows and lots of social problems.
"We're going to bowl those 800 houses and we're going to build 2,500 houses of which 833 will go back to the (state) department," said McLean. "We will effectively sell off or rent the rest to private buyers. Effectively the (state) government department doesn't pay anything. It doesn't cost them anything. And as a result they get 833 houses completely redone."
The 833 state government owned houses will be built among the privately owned houses. McLean said the contract for the project, which would take 14 years to build and has a 30 year lifespan, included developing open spaces, a school, community and religious centres with improving the quality of residents' lives written into the contract.
"We're heavily incentivised to get the community working because if we don't cure the social problems, if we don't make a really nice community, we won't be able to sell the private houses,' said McLean.
Ticket clipping
Westpac Institutional Bank, which has A$62 billion in loans and A$48 billion in deposits, is keen to get involved in social housing PPPs in New Zealand too. McLean said the bank's involvement could include an equity investment through one of its superannuation funds, loans to the consortium to fund the development, arranging the deal and managing the financial, facilities and maintenance sides of it.
Westpac was not embarrassed about the fact it's there to make profit, McLean added.
The Bonnyrigg consortium, which is upgrading a NSW state government site, involves St George Community Housing which manages community housing tenancies, Becton Property Group which will plan and develop the houses, parks and other facilities, Spotless Services Australia which will repair and maintain the housing, Westpac which is providing finance for the project, and Bonnyrigg Management Company which manages integration of the services and provides communication, consultation, and "community renewal."
McLean said in New Zealand leaving aside a recent "temporary" decline in house prices, affordability is a big issue especially for people on lower incomes. (See the latest Roost Home Loan Affordability Survey here which shows affordability at its best levels in seven years.) The country needs more houses in the right places meaning increased medium density housing close to public transport and places of work, especially in Auckland, McLean said.
New Zealand was behind the rest of the western world on PPPs but the government was quite responsive to looking at housing options.
Another potential Auckland site for development, McLean suggested, was Defence Force land in the Devonport area. Here, it was "quite inefficient" having state housing on sections in a high priced area when greater use could be made of the land.
People don't always want to live in houses on sections, said McLean.
"If you go to the state houses with houses on sections in a lot of the cases people don't want to maintain them and don't value that piece of land," McLean said. "People want to live where they want to live, - somewhere handy to transport, handy to shops, handy to amenities."
The devastating February 22 earthquake in Christchurch, which has destroyed thousands of houses, might mean there will be a need for a social housing development in the eastern suburbs, McLean added.
* This article was first published in our email for paid subscribers this morning. See here for more details and to subscribe.